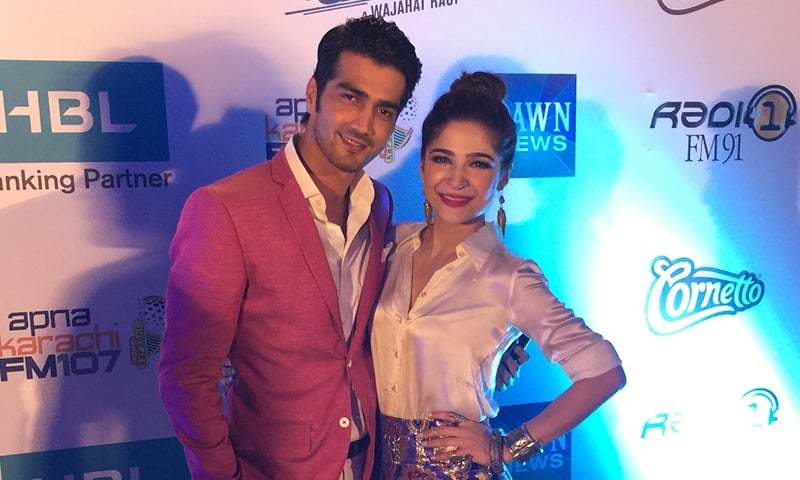 A project of Showcase Films, 'Karachi Se Lahore' is directed and produced by Wajahat Rauf and written by Yasir Hussain. The movie's OST has been composed by Sur Darvesh, a creative collaboration between musicians Shiraz Uppal, Ali Noor, and Ali Hamza.
The lead cast for
'Karachi Se Lahore'
includes Javed Sheikh, Shahzad Sheikh, Ayesha Omar, Yasir Hussain, Ahmed Ali, Eshita Syed, Rashid Naz, Aashir Wajahat, and Mantaha Maqsood. The film chronicles the journey of 5 friends on a road trip from Karachi to Lahore, full of comic situations, where they discover each other, and the beauty of Pakistan, on the way to stop a wedding.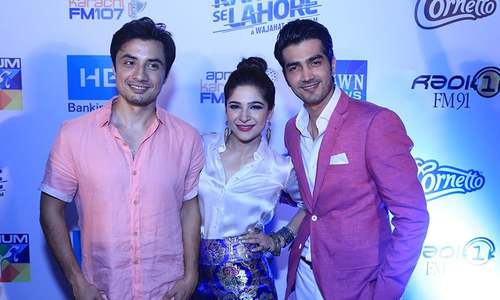 Following the film's premiere in Karachi, the Red carpet of the Lahore premiere of 'Karachi Se Lahore' featured the leading cast and crew along with prominent names from Pakistan's film, music, and fashion fraternity. Some of the big names are Ayesha Omar, Ali Zafar, Shahzad Sheikh, Yousaf Salahuddin, Juggun Kazim, Wajahat Rauf, Junaid Khan, Fariha Pervez, Shiraz Uppal, Ali Noor, Ali Hamza, Rabia Butt, Farhad Humayun, Syed Noor, Umair Fazli, and Saleem Sheikh amongst others. Iconic youth brand, Cornetto is the main sponsor of the film with banking partner HBL. The film is scheduled to release worldwide in August by IMGC Global in US, Canada, New Zealand, Australia, UK, and UAE markets. The event was managed by the JBnJaws Productions with Public Relations by Amjad Bhatti.
Speaking on the nationwide release of his film, Director and Producer Wajahat Rauf said, "Karachi Se Lahore is a laugh out loud comedy and I hope everyone has fun watching it. True revival of Pakistani cinema started with Shoaib Mansoor's Khuda Kay Liye and that is when I decided to make a film. It has taken us a lot of years but we are part of the first ten to fifteen films of the new age Pakistani cinema and the revival that is coming with it. We will need the audience's support, not just for this film but for all new Pakistani films." Adding further, Wajahat said: "The cast members are my close friends and that is why there is a lot of synergy. We worked as friends and you can see the chemistry on-screen, especially in the film's comedic scenes! Watch Karachi Se Lahore and enjoy the laughs!"