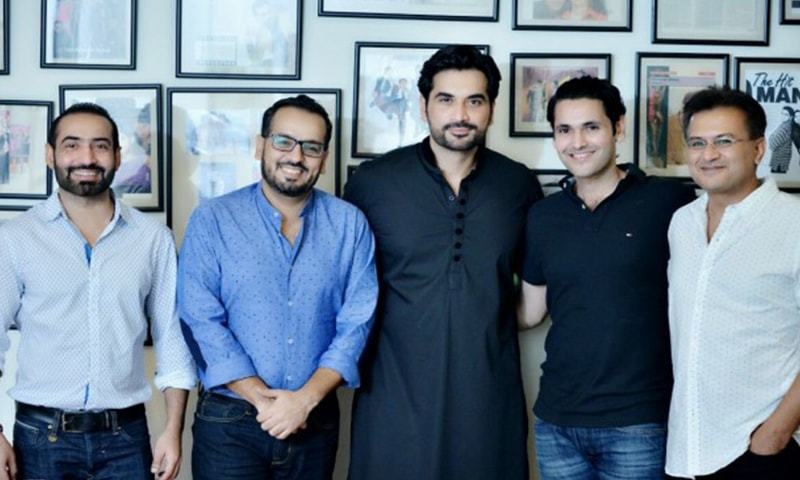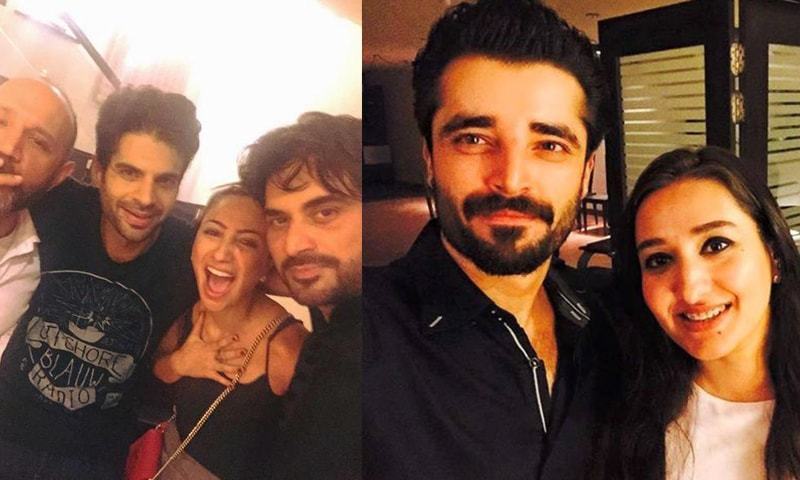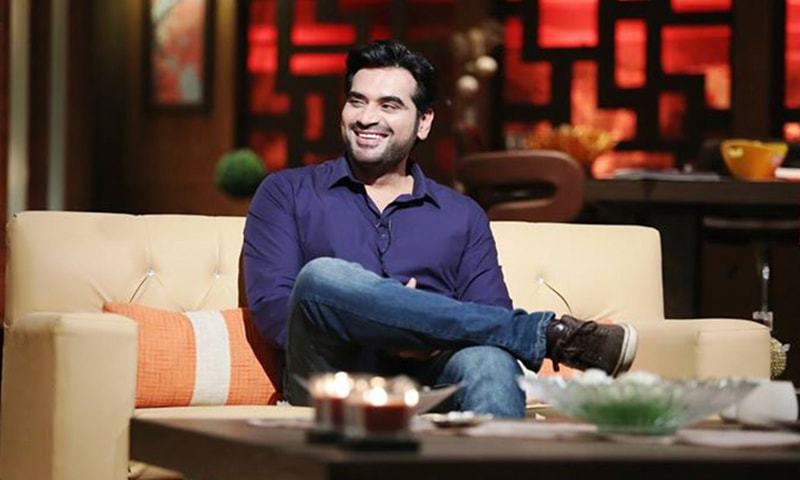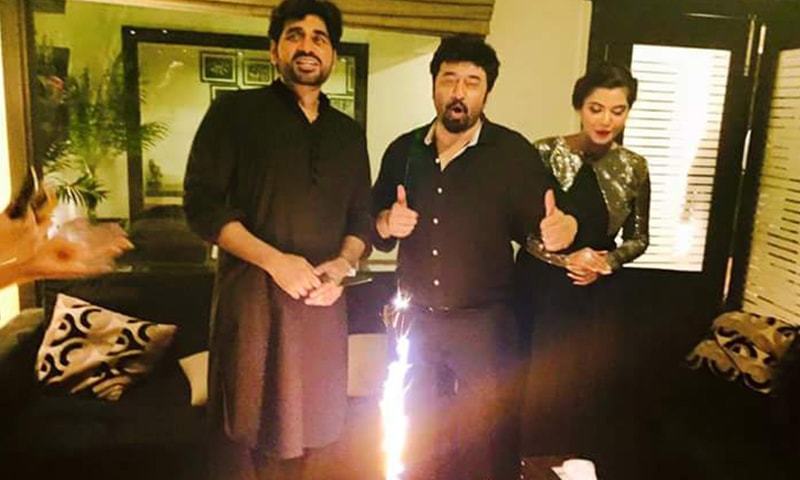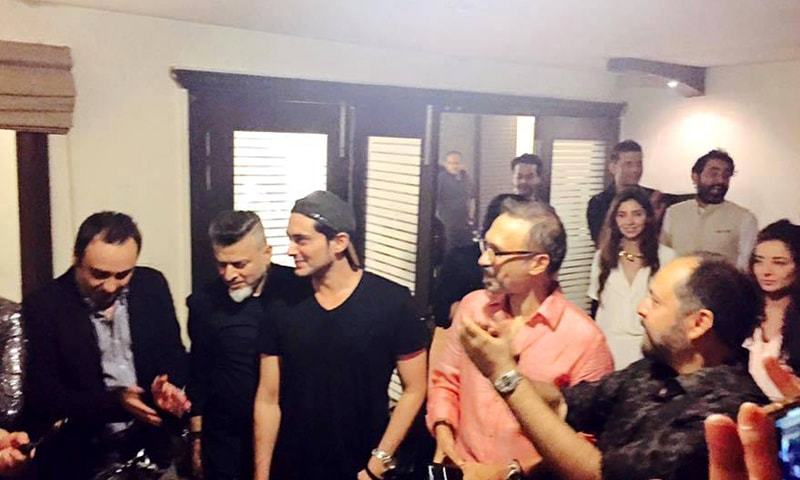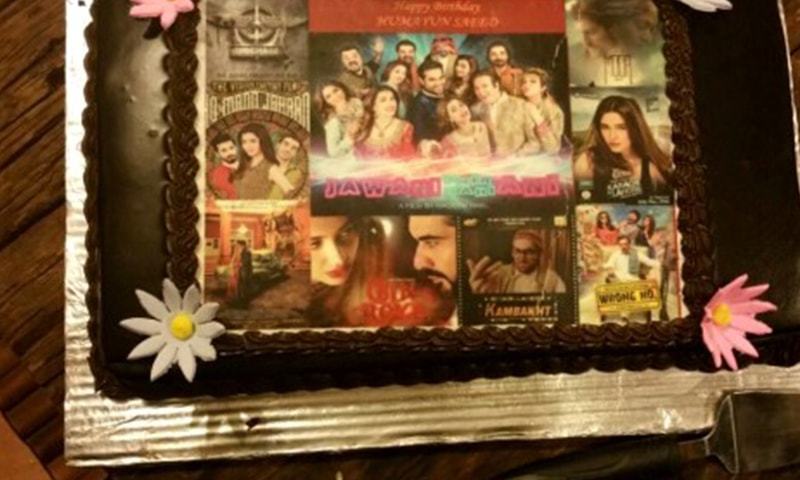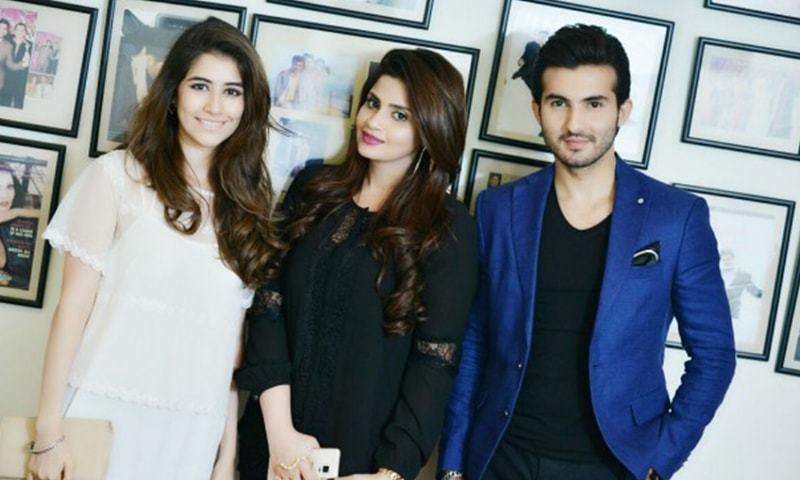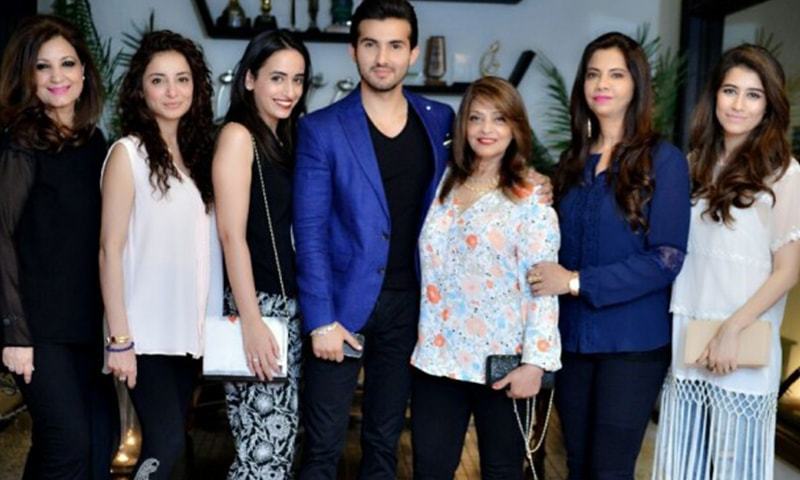 Humayon Saeed's Birthday had an extra touch added to it this year

It was Humayon Saeed's birthday and the celebration this year had an extra touch added to it, which made the event special not just for him, but also for his friends from the industry.
The Bin Roye star, who had been traveling extensively for the international promotions of his movie was in no mood for arranging a birthday party this year as his schedule now includes the post production and marketing of his upcoming home production Jawani Phir Nahin Aani.
However, on the insistence of his family, the actor decided to organize a get together at his house not just to celebrate his birthday, but also the successful revival of Pakistani cinema. He dedicated the evening to all the directors and cast/crew members who are working on the various upcoming Pakistani movies.
Incidentally, it was also Yasir Nawaz's birthday, who is not only Saeed's friend, but his film Wrong Number also released side by side with Bin Roye.
Humayun suggested that the Get together be arranged on that specific date so that Yasir Nawaz could also be included in the cake cutting. The birthday cake itself was custom made and featured posters of Pakistani movies Bin Roye, Yalghaar, Jawaani Phir Nahin Ani, Wrong Number, Dekh Magar Pyaar Se, Kambakht, Moor, Ho Mann Jahaan and Karachi se Lahore. Saeed personally invited the directors of all upcoming Pakistani movies including Asad Ul Haq, Wajahat Rauf, Jami, Asim Raza, Yasir Nawaz, Bilal Lashari, and Hamza Ali Abbassi. Bilal Lashari and Hamza Ali Abbasi came from Lahore and Islamabad especially to attend the celebration.
Other attendees included Sikander Rizvi, Sohai Ali Abro, Maria Wasti, Saqib Malik, Syra and Shahroz Sabzwari, Shehzad Sheikh, Momal Sheikh, Anoushey Ashraf, Nida Yasir, Ayesha Omer, Javed Sheikh, Mahira Khan, Adnan Malik, Sarwat Gillani, Gohar Rasheed, Angeline Malik, Deepak Parwani, Marina Khan, Danish Taimoor, and Fahad Mirza.
Thanking everyone for their kind wishes, Humayun Saeed posted on his official Facebook page stating, "Probably a little late in doing this, but I have been extremely caught up. I would like to extend a big thank you to everyone including fans, well-wishers, colleagues, family, and friends who took the time out to send me a birthday wish whether through SMS, phone call or online. Everyone who came over personally to wish me, including Hamza Ali Abbasi and Bilal Lashari who came from Islamabad and Lahore respectively - thank you to you all as well. All of you guys put together made it a very special day and memory!"