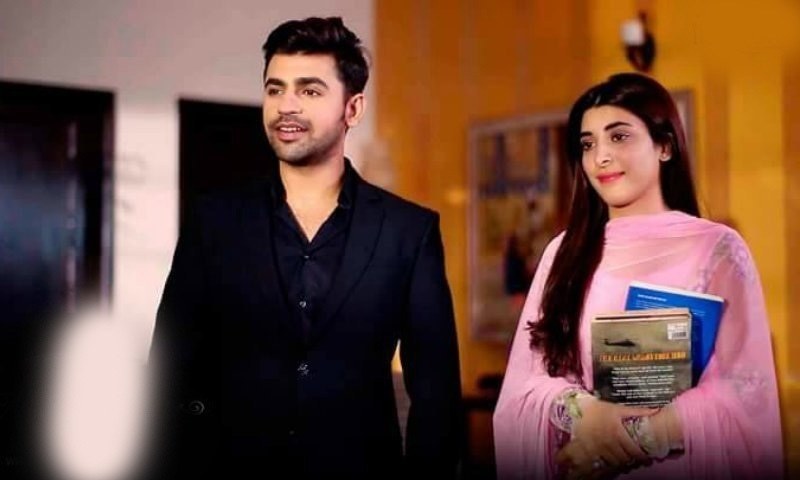 The serial is overloaded with coincidences- making it look greatly exaggerated

Except a few handful, there are hardly any other dramas on ARY Digital that are worth watching at around nine at night and unfortunately the Urwa-Farhan starrer 'Mere Ajnabi' is very much included in this list.
I was switching through channels last Wednesday when i came across 'Mere Ajnabi' airing its third episode. I decided to watch it to see if the story had finally started to make sense, but to my surprise it still hadn't! I still wouldn't add it to my "worth watching" list, but that just may be my opinion. The one thing the writer of this serial has made sure of is to make the story look completely like a fairy tale; one that none of us can relate to.
This serial is overloaded with coincidences and someone like me, who relates things on television to real life, finds it to be greatly exaggerated. As we saw how the hero Farhan Saeed rescues the heroin Urwa Hocane in the first episode, he does so again in the third one. This time with her mom when their car breaks down.
Now every desi guy who has a crush on a girl must be saying "kaash aisa humari life mein bhi hota...." because, a) No guy has the guts to offer a girl a ride hone, especially when her mother is with her! Road per kis ko pittna acha lagta hai? and b) Even if he does make the offer, the mom would never agree to it because ek ghair mard ke sath apni jawaan larki ko le jaana? Astaghfirullah! Log kya kahenge?! And in Hareem's (played by Urwa Hocane) case "Abbu kya kahenge?!". Hareem and her mom really do have the worst luck because her dad did see them coming out of Mohid Shuja's (played by Farhan Saeed) car.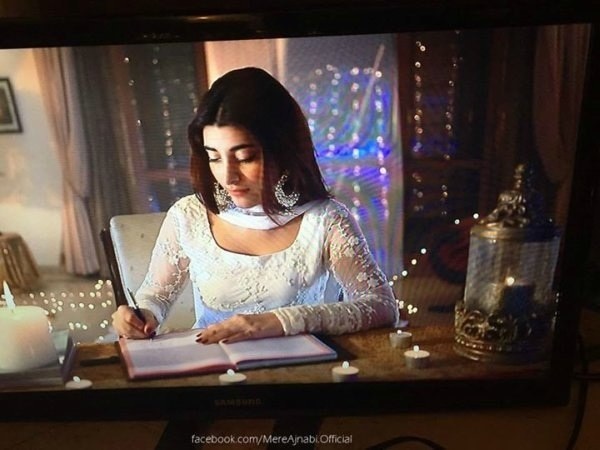 On the other hand Ayaan, the cricket maniac who happens to be Hareem's cousin and crush gets no support from his dad towards his passion. But this guy is extremely selfish. All he cares about is his cricket matches. He is shown sacrificing his family too just for cricket. But I guess the dad also needs to show some love to his son and respect his likes and dislikes. Becoming an athlete is also something to be proud of besides becoming a doctor or an engineer so as an adult, I think Ayaan's dad needs to be a tad more open minded. In this episode he leaves his house because he gets a scolding from his dad for going to a cricket tour and ignoring his studies.
Hareem's dad calls over his friend for Hareem's rishta with his son and both Hareem and her mom are upset about it. She is madly in love with Ayaan who isnt even a bit interested in her. Ayaan's dad wants his son to marry Hareem so she calls him to let him know that a family is coming to see her and overhears Ayaan telling her sister how much he hates Hareem and how he would never marry her. Bechari Hareem faints! She is admitted to the hospital and he still doesn't give a damn. It's her fault she never told him earlier how she felt about him. If she had done so, her bubble wouldn't have burst this badly!
Anyway, so here is another coincidence- Mohid Shuja's relative is also admitted in the same hospital as Hareem. Mohid and Hareem's friend see each other at the hospital and he asks her why she's there. She lets him know she was there to see Hareem. She even gives Hareem's number to him. How stupid can she be?! Is she trying to create more problems for her? She tells Mohid not to tell Hareem that she is the one he got her number from. Lets wait and watch if he calls her!
The crazy Urwa-Farhan enthusiasts must be anxiously waiting for the two to come face to face merely to take a glimpse of their real life chemistry. I think they just need to wait until a few more episodes to do so.
Looks like the writer and director of this serial are thinking that the audience will not look into the flaws this story has and will only care to see Urwa and Farhan together. That may be true for some people like their ardent fans, but some people do go into the depth of the stories, especially the kind of people who have been following Pakistani's drama serials since a long time. But its only the beginning of this one so lets see if it has anything decent in store for the drama buffs!