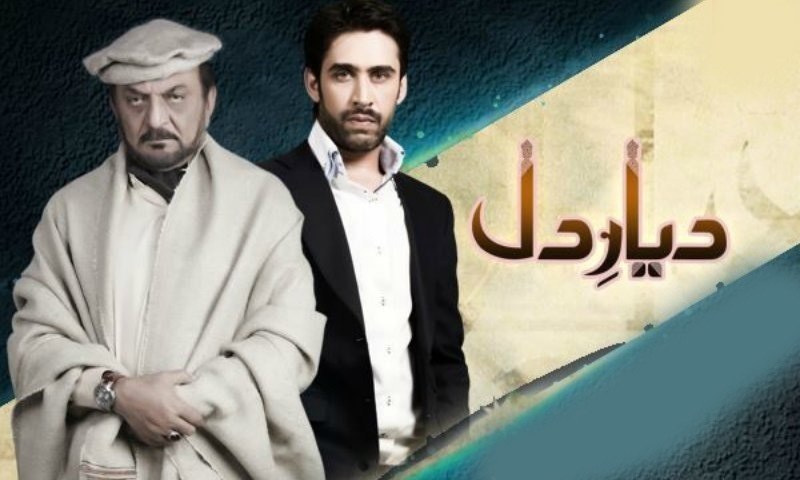 This episode of Diyar -e- Dil was relatively static. We got to see more of Wali and Faara along with the dining table in the haveli. It was nice to see the lead pair's banter. With all the hatred Wali says he has of Faara, you can see how completely he is in love with her. In their last scene together, you could see how the hurt in his eyes when Faara tells him off, again!
Faara is trying to hold up her end of the contract by being the farmabardar aur mohabbat karne wali poti to Agha Jan, but finds it hard to lie. I really admire this about Faara waise. She hates (or thinks she hates) Wali and wants to get out of the Nikaah at any cost, but those costs being fair are her primary concern. She isn't willing to lie and cheat to get what she wants. She isn't willing to fake anything to be set free of Wali. She is Behroz and only Behroz's daughter; full of integrity and dignity...and as rightly stated by Agha Jan, ziddi!
I think since she is Behroz's daughter, she should have completely told Moiz to back off and mind his own business. How does this guy get away with being so pushy and bossy? Oh and Moiz, i really thought you were the one person in Roohi's family that really cared about Faara, but I stand corrected. You proved you are Tajammul and Zohra's son to the core; greedy and selfish! Ahmed Zaib, you are doing a fabulous job as Moiz.
Roohi finally decided she has a daughter and perhaps she should leave her bhateeji's susral and go back to Lahore. I am so glad Wali took Faara out of that atmosphere, albeit the way he did it was definitely not kosher!
Zarminey had more air time in this episode and that really was great to see...(unfortunately for her, the dining table had more air time than she did). I absolutely love how fresh and spunky she is though. She hates Faara for what she has done to Agha Jaan and makes no bones about it. I did enjoy the scene where Wali sits between her and Faara at the dining table and the poor chap has no clue what to do, even though he is aware that one could cut the tension with a knife. Eik taraf behen, to doosri taraf begum; what does a guy do?
All in all it was an average episode with flawless acting by everyone as usual. 23 episodes in, the serial is now being dragged and we still have 7+ more episodes to go. I think the last 3 episodes could have easily been combined into 1 or maybe 1.5 episodes.