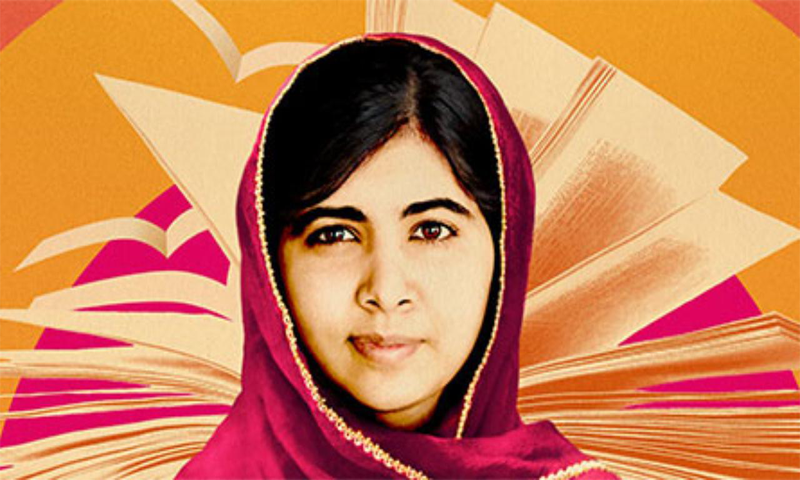 To be showcased in Nueplex Cinemas, the documentary will also shed light on Malala's dad

As per brandsynario.com, the documentary of our very own hero and youngest Nobel Peace Prize winner Malala Yousufzai is to be released in Karachi at Nueplex Cinemas from October 2nd, 2015 and is titles 'He Named Me Malala.'
Written and directed by Davis Guggenheim, this documentary sketches the perfect picture of Malala's journey and her efforts to make education accessible to girls in Pakistan.
The documentary also features Malala's full speech that she delivered at United Nations. In addition to Malala, the documentary also highlights the instrumental role of her father in her activism.
This brave hearted young lady has been in the limelight ever since she was shot in the head by a Taliban gunman in 2012. On one hand, she managed to gain sympathy and appreciation for her work from all over the globe. On the other hand, there are also those who criticize her and raise a question about the whole incident that took place calling it a conspiracy by the West.
Given the negative sentiments about her, it would be interesting to see how Karachiites are going to respond to the release of this documentary.