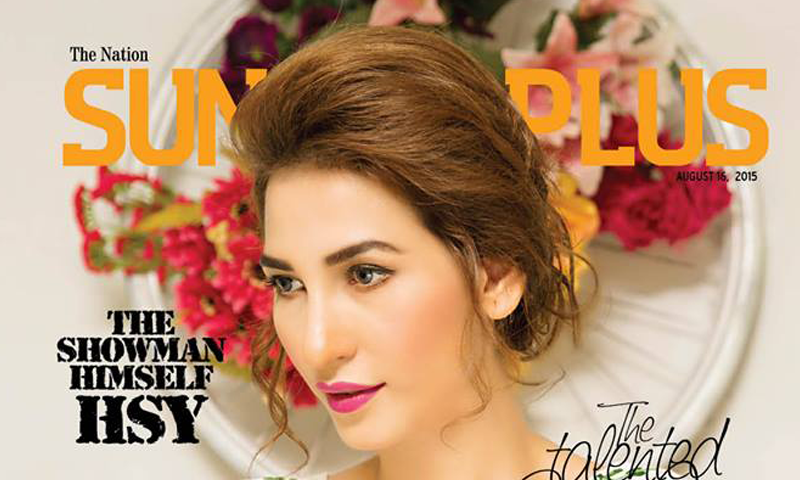 Expect the next copy of Sunday Plus magazine with a new name and some interesting changes in the content

Popular weekly magazine, Sunday Plus will now be published with the name of 'Weekend Magazine'. This fashion and lifestyle weekly magazine is published under the aegis of The Nation and is going under a makeover to revive and uplift its content and image.
Our favorite fashionista and stylist, Haiya Bokhari, has joined the team of The Nation as the managing editor and is working on the makeover of this magazine. In an exclusive telephone conversation with HIP, Haiya stated that,
"I am super excited for this position. We are working on the content and everything that is attached with the Sunday Plus. We want to include content that is more useful for the readers and would not just restrict it to a particular class by featuring bespoke collections and ultra luxe brands; rather, we want to feature content that is more accessible and relatable for the public at large."
When asked about the reason behind changing the name of the magazine, Haiya replied,
"Image makeover brings a new life and adds a fresh vibe in everything. As we are to make major changes in the content and layout for improvising the magazine, so why not connote it in everything be it the name of the magazine."
With everything going digital and social media allowing magazines to maintain close readership engagement, a number of magazines have recently gained more attention and popularity than ever before. Due to this, reviving the image of the magazine and updating content strategy seems more viable.
We hope that the magazine continues to produce some great content with this new name and image, and wish them all the best.