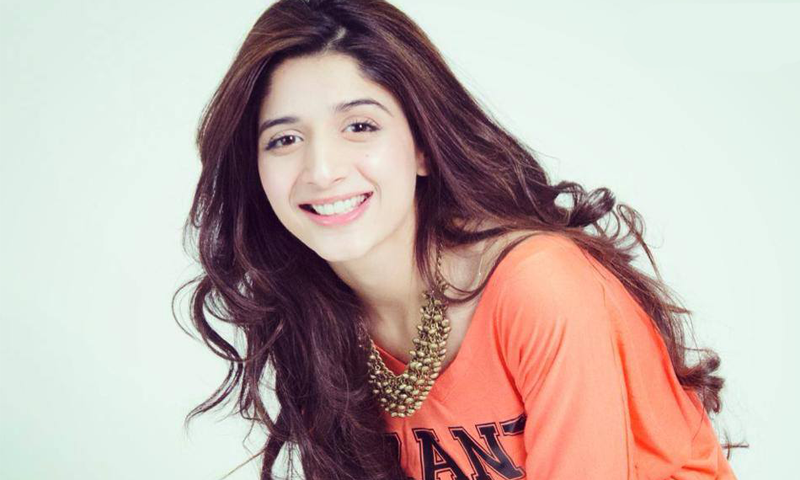 Mawra expressed her wish to watch Phantom, then decide whether its good or bad and our actors are having none of that.

Kabir Khan's Phantom seems to have more potential to raise controversies than pulling crowd towards cinemas. From the lead actor, Saif Ali Khan's remarks against Pakistan to the news of impeding promotional activities due to security reasons, Pakistan Censor Board banning Chotay Nawab's films in Pakistan for good.
If that weren't enough, critics have slammed not just the plot of the movie, but also the acting of the cast, and now it is also in legal trouble by the Medical charity, MSF. This movie can definitely be regarded as the most controversial movie of the year for Bollywood.
Also Read: Medical charity MSF takes legal action against the Bollywood filmmaker
In this chaotic situation where everyone is criticizing Phantom, one person who stood up in its support is our very own Mawra Hocane. In a series of tweets, Mawra expressed her wish to watch the movie and then decide whether its good or bad. Not only that, but she also showed her opinion about terrorism and suffering of humanity. She is of the opinion that we should respect humanity and condemn terrorism act without judging the nationality of the sufferer.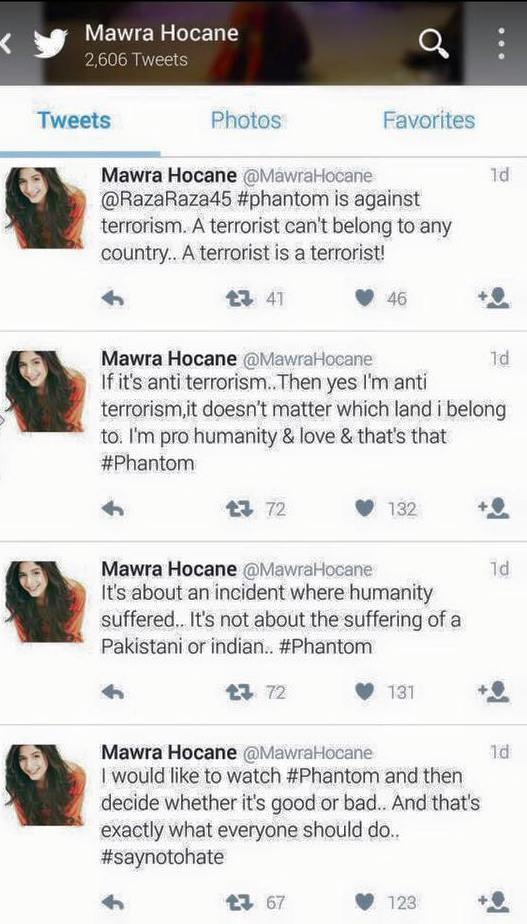 The movie was banned in Pakistan by the censor board due to having anti-Pakistan content in it. After the ban, the lead actor, Saif Ali khan's remarks further ignited the whole nation as well as Pakistan Censor Board, and they put a ban on the release of all of Saif Ali Khan's movies for good. When everyone was so upset by the comments and the movie, these tweets of Mawra can take the controversy to a whole new level. When words spread about her tweets, people began to show their resentment. Even the iconic actor of the country, Shaan Shaihd through his tweet presented the idea of banning such actresses who support anti-Pakistan movies.
Soon after Shaan's tweet, Mawra realized that she has invited controversies and a huge rage against her and deleted her tweets.
Besides Shaan, Gohar Rasheed also took to Facebook to show his resentment for the actress's support of the anti-Pakistani film.