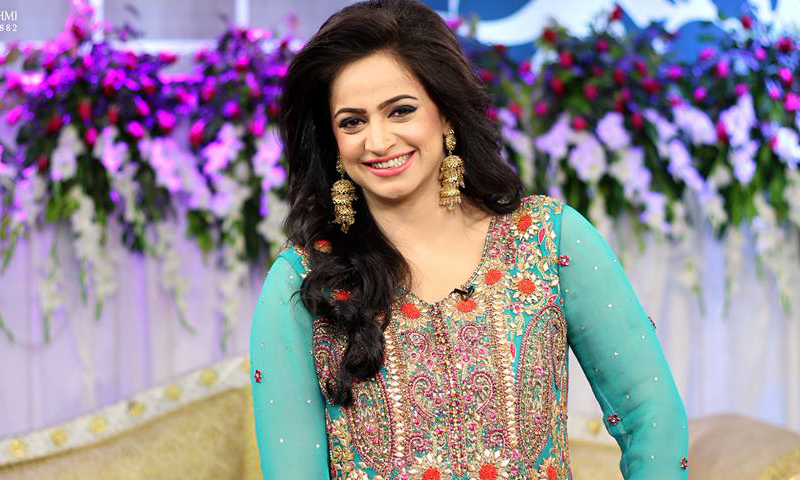 Imran Khan and wife Reham Khan will be her first guests on show

Film actress, turned host, Noor Bukhari's latest showbiz venture is a talk show on Samaa TV. Yes, after entertaining us in a morning show on A-plus, the actress has taken on yet another project for Samaa TV.
Looks like cricketer turned politician, Imran Khan and his wife Reham Khan will be her first guests on the show as their pictures taken on sets are going viral on the internet.
Directed by Rao Shahid Mahmood Khan, the talk show was earlier hosted by Sophia Mirza. The show format included exclusive interviews with socio-political and showbiz personalities of Pakistan.
Bukhari is a renowned name of our showbiz industry. Since her debut in films in early 90s the actress has been ruling our hearts with her good performances. During the downfall of cinema, she shifted her attention towards television, but hadn't completely dissociate herself from films.
The actress is currently busy shooting of her upcoming film 'Ishq Positive' opposite Wali Hamid Ali of Raga Boyz fame.