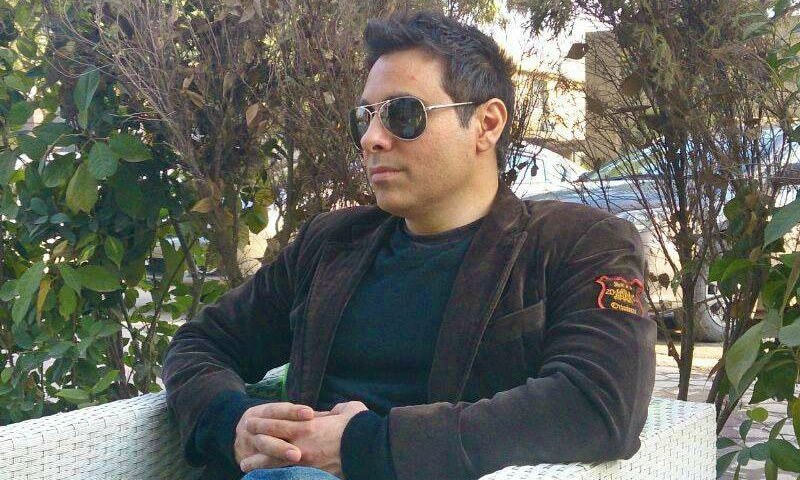 Record Labels built their industry on the backs of Pakistani singers, but never gave 1 rupee to the singers in royalties

A few weeks ago Haroon Rasheed tweeted that he was going to be in Minneapolis, MN. Of course living there, I couldn't pass up the opportunity to talk to the singer/producer and requested an exclusive which he graciously obliged to. We spoke about all things Taazi; Pakistan's 1st legal music website where everything you listen to has been legally uploaded by the copyright holders. Its tagline is 'Support the artist community and say no to piracy.'
"I am here to speak to Pakistani judges and highlight the impact of intellectual property rights infringement on the Pakistan music industry. Challenges are that intellectual property rights have been ignored, copyrights have been infringed upon, and music labels have been shut down." said the singer.
He gave me a little background into how a song gets out there. Single song writers write the songs and pay for their own recordings. Then they go and find a video director and pay for the videos as well, after which the song is given to the radio. "People like myself, Fakhir, Hadeeqa, Ali Azmat, recover our money from tours…we have been lucky enough to do that. 90% of the singers are not that lucky because frankly not everyone is a successful performer. TV and radio run their songs on heavy rotation and make advertising bucks but don't pass that back to the singers," he says.
He went on to say that these broadcasters built their industry on the backs of Pakistani singers, made millions and millions of rupees yet have never given even 1 rupee to the singers in royalties. Consequently, the music industry died because musicians weren't making any money. They had no motivation for albums. What did radio and television do then? They started running Indian content and paid them royalties. They weren't willing to do that to their own singers, but had no problem paying to run the Indian content. There are two specific channels; Jalwa and 8XN who only play Indian content, in fact they refuse to play Pakistan songs.
Now under the PEMRA rules and regulations, you can only play 10% outside content, but it too was over looked, just like it is in Television.
A few years ago all the top musicians got together and set up AMPPS (All Music Pakistan Performers Society). They key founding members of AMPPS are Ali Azmat, Ali Zafar, Fuzon, Zeb, Arieb Azhar, Farhad, Meekal, Zeb and many more. They have worked very hard. AMPPS sets out to make sure that the singers get royalties from radio and TV. It is an uphill battle but the broadcasters need to cooperate. Many famous music legends died paupers because they were not given their due share of royalties; this needs to change. AMPPS is an organization lead by the musicians and Umer Sheikh trying to make a difference.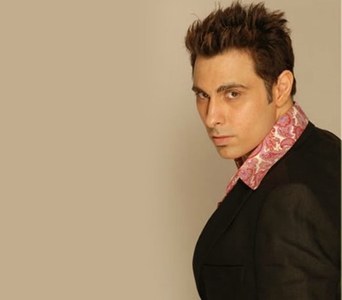 In 2009 2010 he wanted to release Haroon Ka Safar, but couldn't because most of the record labels had shut down. Fire Records was the only one hanging on, but they were very honest with him and stated that they couldn't guarantee that they could pay him. Many record labels have unfair contracts. They state explicitly that 100% copy rights go to the record labels. They own the copy rights for ever and then some. The contract actually states that "We own the copyrights in Pakistan, on earth, and in the known universe in every form available even in future technology."
He went on to say that "young aspiring musicians would come and ask what to do and I didn't know. ITunes fails in Pakistan due to the fact that one needs a credit card to buy a song and only 8% of the population has credit cards. Then I thought that there are 130 million mobile phones in the country, tap into that. Nothing like that ever existed before. In 2011 I went out there and started working on it and there was a Soft launch in 2014 for Taazi. 100% copyrights remain with the artist on this platform. Any artist can remove their music anytime with Taazi with a click of a button and majority share goes to the artists. 70% of all profits go to Taazi."
Taazi is 100% transparent and no other websites has that built in. You can see in real time every time some pays, downloads, and streams a song. Taazi is made by musicians for musicians.
Its soft launch had major stars like Noori, Ali Azmat, Fahad Sheikh, and more. The other thing about Taazi is that whether you are a huge star or just starting out, there is neutral promotion for everyone. My song will go head to head with someone who just started yesterday. Also it only has Pakistani music only; absolutely no other content because for Haroon, it is only about Pakistani music and promoting that. We signed a legal agreement with EMI Pakistan, they played a hugely positive role and have rolled out thousands of songs on Taazi including many classics.
Billing is integrated with mobile companies like Mobile telecom, Mobilink, and Uphone as they are all prepaid cards. Users can steam for free and each song to download is 10 rupees and internationally it is 89 cents. 70% of revenue goes to the artists. Everything has been done legally. The artists upload the music themselves. This is an attempt to help the Pakistani music industry. Met with PEMRA also, we need to take charge.
As of right now there are 100,000 songs on Taazi. Little by little they have about 2500 registered artists and over 40K registered user. Everything is on there from old ghazals to newest rock.
For all the mobile users out there, right now it is only on android but will be available on the IPhone in just a few weeks. It also has a social networking aspect built in. It's like Twitter for music.
With that we ended the interview as he had to meet some friends for dinner. To all the readers out there, definitely go check out Taazi and support your artists by legally downloading and listening to music!