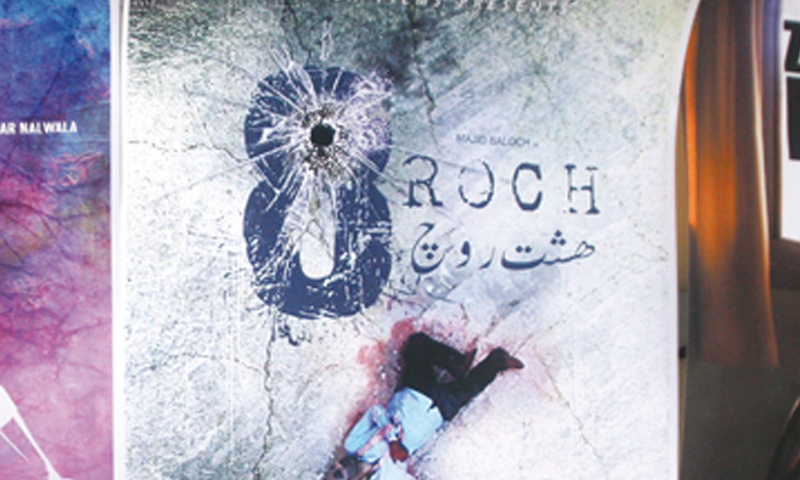 'Hasht Roch' is a tale of a young man under siege in school during the Liyari operation

While director Jami Mahmood is still receiving applaud for the brilliantly executed Moor, he has already moved on to his new project Hasht Roch. This time around though, he is producing the film while it is directed by a young filmmaker, Adil Bazinjo.
Although Moor director wasn't available to give his confirmation on the news, his recent profile picture (Hasht Roch poster) on his Facebook page clearly shows his association with the project.
He also tweeted about his latest venture.
Hasht Roch is a bolochi word meaning 'eight days' and narrates a tale of a young man of Liyari, trapped in a school near Aath Chowk, during an operation against criminals.
Bazinjo has screened Hasht Roch during several small level film festivals held in the metropolis including the Liyari Film Festival.
Chances are high that the idea to make a feature film on this topic came to Mahmood during one such occasion as he was vigorously supporting the festival by posting videos and tweets on social media.