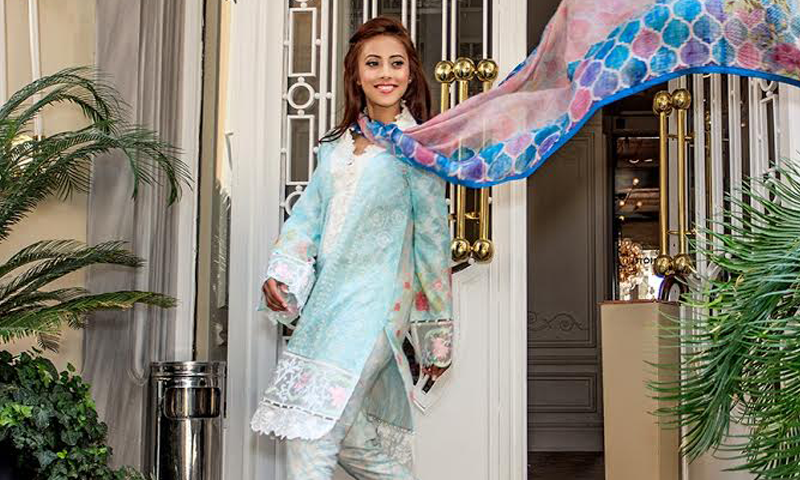 Farah Talib Aziz's mid-Summer 2015 collection 'A Mediterranean Dream' will be available at leading stores from Sept 5

Renowned actress and model Ainy Jaffri has recently modeled for Farah Talib Aziz's upcoming mid-summer collection. We loved her traditional avatar flaunting Aziz's classic pieces.
Lakhany Silk Mills and fashion designer Farah Talib Aziz are set to launch their latest Mid-Summer 2015 collection 'A Mediterranean Dream' at leading retailers nationwide on September 5.
A Mediterranean Dream' is inspired by the confidence and passion radiating from the Mediterranean women who exude a particular European charm alongside the grace of the classical Ottoman Empire. It is an ode to women of the region: reflective of the cerulean blue seas, the soft hues of the mesmerizing architecture of Mediterranean and the deep attraction of the Oleander flower.