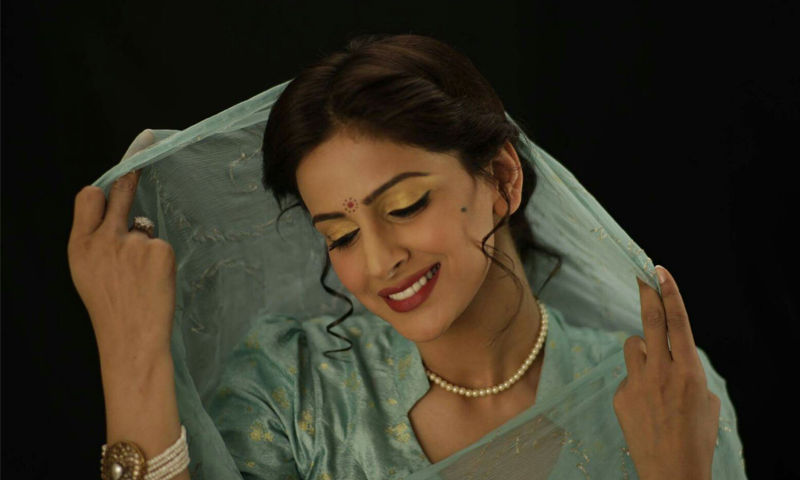 My outfits play a major role in my character transformation, says Saba Qamar

It might seem like a case of dèja vu for the design team of Naz, Amber and Amna Varsy at the iconic bridal and luxury prêt retail label Resham Revaj.
Years ago they dressed late Madam Noorjehan in her now legendary silk chiffon and tissue sarees. Recently they provided similar vintage sarees to TV and film actress Saba Qamar for her portrayal of Malika-e-Tarannum Noor Jehan, in director/ actor Sarsmad Khoosat's film 'Manto'.
"My outfits play a major role in my character's development. From the jewellery to the costumes (especially the sarees) everything was just in place for me to be able to act like Madam Noor Jehan. The wardrobe really helped me to look like her and reenact Madam's mannerisms," explains Saba Qamar.
Resham Revaj has been an expert of style and taste amongst Pakistan's fashion retail scenario for over 30 years. The label's initial inception in 1983 as 'Resham' was renowned for its quintessentially eastern bridal and evening wear. Resham was soon followed in 1989 by Revaj which offered women elegant semi-formal and ready-to-wear options.
The designer Amber Varsy shared her excitment for the project in following words:
"When Sarmad's production team approached us to dress the talented Saba Qamar for her portrayal of Madam Noor Jehan, we were very excited. We took down my mother's vintage saree trunk because our label was around during that era when Madam Noor Jehan wore those sarees. We provided Saba with original silk chiffon and tissue sarees which are no longer in fashion and not easily available," Amber said.
The design team of Naz and sisters Amber and Amna not only have dressed Madam Noor Jehan, but have also provided elegant wardrobes for Late Benazir Bhutto Shaheed, Nusrat Bhutto, and Ghinwa Bhutto.