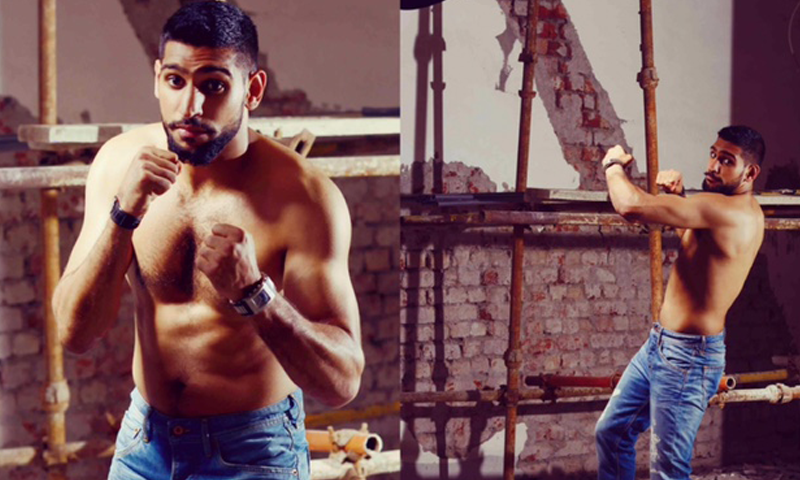 Internationally acclaimed boxing champion poses for 'Pepe Jeans'

On a recent visit to Pakistan, internationally acclaimed boxing star Amir Khan was engaged in a number of ventures. One of the projects that he did was a photo shoot for a London based denim brand, Pepe Jeans.
For the shoot, Amir wore Pepe Jeans' signature pair of denim jeans and white shorts. The theme of the shoot was to highlight casual as well as rough and tough side of a boxer's life. Two times world champion English boxer, Amir is indeed an ideal choice to represent this London based brand.
The styling of the shoot was done by Haiya Bokhari and was shot by Faisal Farooqui of Dragon Fly.