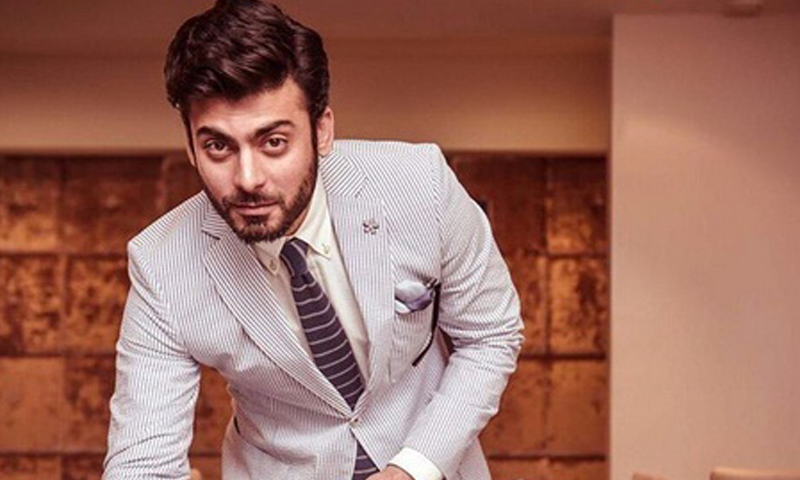 "Popularity is something that is not going to stick with you for the rest of your life, " says Fawad Khan

Intense performances in his dramas and movies, scores of accolades, innumerable offers from Bollywood, a handful of ad campaigns, his charm, charismatic personality, and innate talent made BBC call our very own Fawad Khan - a Bollywood's superstar in making.
We at Hip previously reported that Fawad Khan was in London to attend a charity gala and looks like BBC correspondent, Haroon Rashid found this an ideal opportunity to catch up with Khan and chat about his experience of working in Bollywood.
The first thing Haroon Rashid wanted to ask was if it was worth risking his successful reputation in Pakistan for a more lucrative India's Bollywood industry. While talking about working in Bollywood, Fawad Khan stated that:
"Every project that I do is like a gamble. Popularity is something that is not going to stick with you for the rest of your life. So, travel where your work takes you."
The topic of prejudice and discrimination was also touched by the interviewer and he asked if he has faced any discrimination while working in Bollywood, to which Fawad Khan replied:
"Not at all! A lot of us have been brought up listening to stigmas that there is an enemy across the border. But, there is nothing like that. Many Indian artists come to Pakistan and many Pakistanis go to India and the hospitality that we get is amazing and you feel like being at home."
BBC correspondent, in awe of Fawad Khan's charm, also talked about his many awards and admiration he received just after making a debut in Bollywood and Khan in all his modesty said that:
"I think I am blessed that I won all those awards. I also believe that being in attendance of any award ceremony with great people is an honour itself."
In this candid video interview, Fawad Khan revealed his thoughts and also showed his humour a bit. When Haroon Rashid asked Fawad Khan on what makes him different than other actors and helps him to quickly climb the ladder of success, Fawad Khan replied in jest:
"I bribe more"
On a serious note, Fawad Khan then mentioned that his philosophy is to take every single day as it comes and be more intelligent about choosing the right script and movies.
For BBC correspondent, Fawad Khan may be a superstar in making, but for us he surely is a superstar. He is a person who is making all of us and our country proud across the globe.