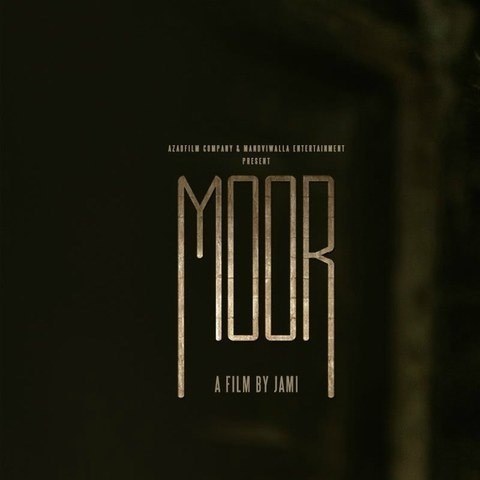 The movie was selected through a secret ballot and overwhelmingly was the choice of Committee members

The Pakistani Academy Selection Committee has selected MOOR to be considered for Oscar nomination, in the 'Foreign Language Film Award' category at the 88th Academy Awards.
The movie was selected through a secret ballot and overwhelmingly was the choice of Committee members. As per standard practice, films selected by each individual country's Academy selection committee are submitted to the Academy for screening, shortlisting, and voting with official Oscar nominees announced at a later date.
Also Read: 'Moor' is a cinematic treat for serious cinema goers
Moor's director, producer, and writer Jamshed Mahmood, aka Jami, said that the film is based on the decline of the railway systems in Pakistan.
'Moor' a Pushto word which means mother, follows the tragic story of a family pulled apart through corruption and circumstances out of their control. The film is set against the backdrop of the surreal landscapes and roads of Balochistan.
The film was released in Pakistan on the 14th of August 2015, at leading cinemas and film houses nationwide. Film director Jami Mahmood showed excitement over the selection of the entry to Oscars 2016.
"Journey itself becomes our destination and with this submission to Oscars our destination is beyond hope now as we now know that our stepping stone was in the right direction." – Jami Mahmood
Speaking about the selection of Moor, the members have said:
"Moor is a powerful and beautiful cinematic experience, of a family's struggle with good versus evil set in the rugged and stunning landscape of Pakistan," said Maheen Khan.

"Moor pushes the boundaries of cinema in Pakistan. A visual treat, the film reminds us of the history of a land we too often ignore." - Sharmeen Obaid Chinoy

"The desolate erosion of the magnificence that is Pakistan. A unique insight." - Aly Khan

"This year we had some very good artistic and independent productions from varied genres to choose from and am delighted with the final selection of Moor for Oscar consideration. The film's evocative cinematography and performances are sure to strike a chord with audiences across the world. My very best for its onward journey." - Mazhar Zaidi
In 2013, the Pakistani Academy Selection Committee selected Zinda Bhaag as the first Pakistani film in over fifty years to be submitted for Oscar entry in the 'Foreign Language Film Award' category, followed by Dukhtar in 2014.
The Academy of Motion Picture Arts and Sciences will choose the final nominees for all award categories including Best Foreign Language Film by 8th January 2016. The complete and final list of Oscar nominees will be announced on 14th January 2016, with the presentation show for the 88th Academy Awards scheduled to take place on 28th February 2016.
A record number of 83 films were submitted for Oscar nomination entry in the Best Foreign Language Film category at the 87th Academy Awards held earlier this year.
The Pakistani Academy Selection Committee was chaired by (Emmy and Academy award winning documentary filmmaker), Sharmeen Obaid Chinoy and includes Rohail Hyatt (Pakistani musician, songwriter, and founder of Coke Studio), Maheen Khan (acclaimed fashion and costume designer and a veteran of the Pakistani fashion industry), Aamina Sheikh (leading Pakistani actor and model), Satish Anand (film-maker and distributor), Faran Tahir (leading international actor renowned for his roles in Hollywood films Iron Man and Star Trek), Alyy Khan (leading international film and television actor who has appeared in numerous films including A Mighty Heart, Don 2, Traitor and Anjuman), Afia Nathaniel (award winning Director and filmmaker whose debut feature film Dukhtar was selected to represent Pakistani cinema in the Foreign Language Award category at the 87th Academy Awards), Mazhar Zaidi (journalist, film producer, director and documentary film maker), and Daniyal Mueenuddin (award winning Pakistani-American author and writer of short stories).