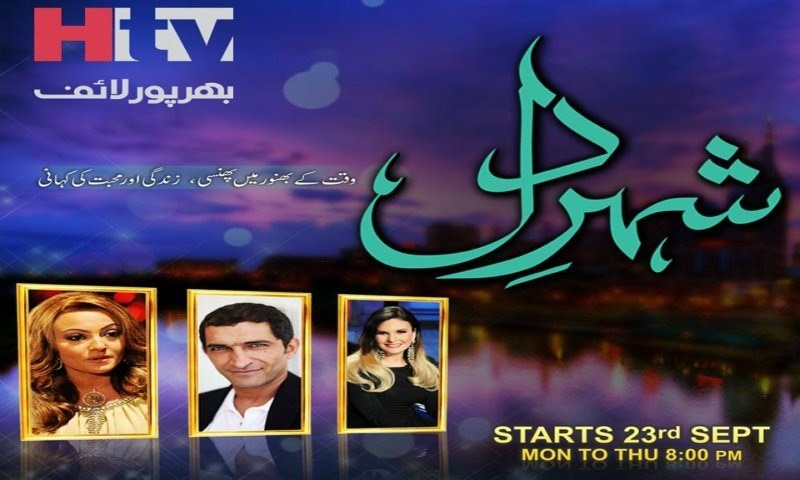 'Shehr-e-Dil' is set in a large hospital where the staff interacts as colleagues and doctors

A new international drama serial starting on HTV - known as Shehr-e-Dil. It is to be aired from, September 30th, Mon To Thu 08:00 PM.
Shehr-e-Dil is set in a large hospital where the staff interacts as colleagues and life saving doctors, but most of all as members of one big family. It's about their personal lives, their professional lives, their relationships, their hopes, their successes and, their failures. There are moments of life and death they face every day, the smiles, tears, frustrations, and the laughs; a human drama in all its aspects.
Shehr-e-Dil is not just about a hospital, nor is it just about doctors and their medical practice. It is about human beings and saving lives. The hospital is merely a venue for all types of dramatic situations; from the fear of losing a loved one, to the joy felt at their survival; from the importance of a decision made within seconds, to the difficulty of making life-altering choices; from the obvious emotions of a patient's family to the hidden emotions of the hospital's family; from a doctor's satisfaction after saving a patient to the guilt he feels for neglecting his family at home.
Apart from the stories and dramatic arcs, the show's main characters are the patients who come into the hospital. Each patient has a unique story which often allows our characters to become deeply involved in the lives of their patients.
To know more about the serial, enjoy the promo video: