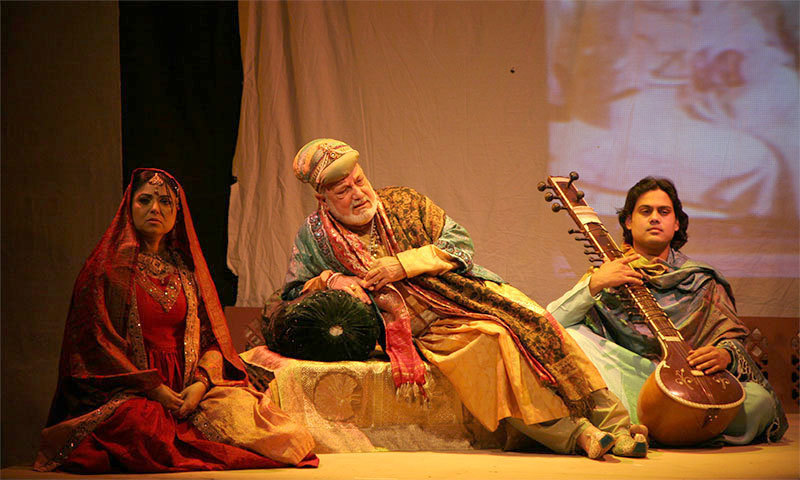 Pakistani theatre group has reaches India's capital city Delhi in order to promote peace between two countries

No matter how uncertain is the situation at Indo-Pak borders the people of both countries always maintains a soft corner for each other.
In order to promote peace between two countries, popular Pakistani theater group has reached India's capital city Delhi with a diverse but entertaining performances in four theater plays - including Bulha, Dara, Kaun Hai Yeh Gustakh, and Lo Phir Basant Aee.
Times of India has reported that a delegation of 40-members has landed in city with an aim to revive the cultural bridge between India and Pakistan. Titled as 'Humsaya Theatre for Peace Festival' it is a joint effort of Ajoka theatre in collaboration with a Delhi-based peace organization, Routes 2 Roots.
"There may be many things hapenning at the official level but if we allow those to affect us we are bound to lose our focus on promotion of peace through art. These plays have travelled worldwide and spread an underlying message," says Rakesh Gupta, founder, Routes 2 Roots.
On the other hand Shahid Nadeem, the executive director of Ajoka says the four plays are the "four pillars on which our peace-building efforts are based". He points out, culture, cuts through mental blocks and "the very essence of art is humanity".
Plays to be staged in India from 14th to 16th September:
Dara
The festival will open with this classic play about the eldest son of Shah Jahan. The intellectual prince with deep sufi beliefs was imprisoned and executed by his brother Aurangzeb. The play will include musical narration of Amir Khusrau, Sarmad, Bhagat Kabir, and Dara Shikoh as well as qawwalis.
Bullah
It is a tribute to the mystic Bulleh Shah and is based on his true life events.
Kaun Hai Yeh Gustakh
Paying tribute to literary genius Manto the play will feature parts around his post-Partition life in Pakistan.
Lo Phir Basant Ayee
It is a political satire based play on the Pakistan government ban on kite flying during basant.