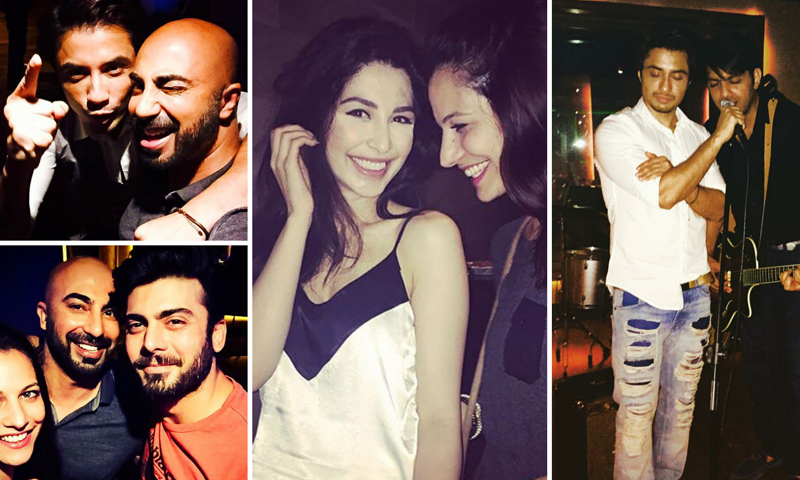 Ali Zafar's star studded studio launch bash attended by the who's who of the industry

Just a few days back we updated you all that our rockstar Ali Zafar has gifted a villa to his wife. Ali Zafar was very excited to move to the 15,000 square feet villa which has four bedrooms and a music studio.
Also Read: Ali Zafar's gift to his wife - a villa in Lahore
On Saturday, Zafar threw a party for the launch of his studio and the who's who of the fashion and the entertainment world were present to celebrate with him.
From heartthrob Fawad Khan to the beautiful Sabeeka Imam, big names of the industry joined Zafar at his residence to celebrate his happiness and why not? After all he is a rock star! From the pictures it seems that they all had a great time. Have a look at some of the pictures that we have compiled for you.