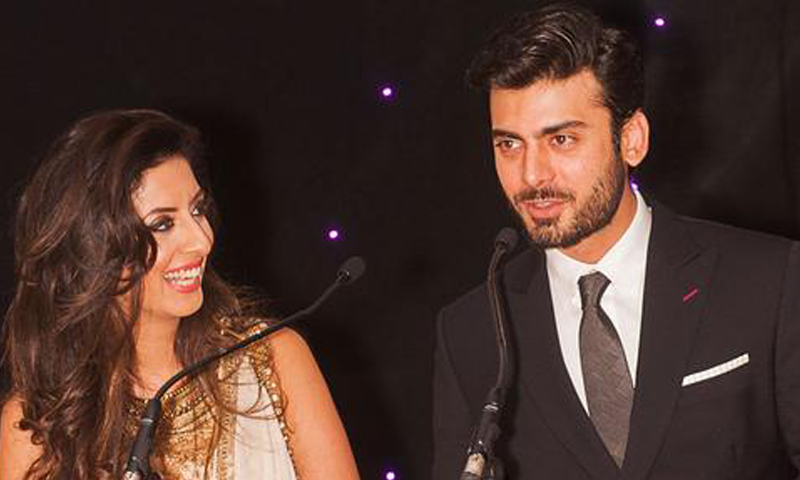 Fawad Khan helps to raise £50,000 for UK's medical aid to Pakistan

As if his acting and charm was not enough, he showed us one more aspect of his personality to swoon over him. Recently we updated our readers that Fawad Khan is in London to attend a charity gala. The charity event was organized by the overseas Pakistanis in London on behalf of 'UK Association of Medical Aid to Pakistan'.
Our super star, Fawad Khan attended this event and not only did he help in accumulating a mammoth amount of funds, but also delivered a very warm-hearted speech. As reported by Brandsynario, Khan helped to raise £50,000 at the charity gala. It is also reported that Khan was the first one to begin the bidding process and encouraged attendees to bid for auction items.
On being part of such an event and contributing to the welfare of the society, Fawad Khan stated:
"It's amazing to be associated with an organization that is so multi-faceted in its outreach. Providing support towards the education of medical students and midwives is a vital and critical step. Additionally, providing a self-sustainable supply of portable water, medical aid, and treatment for the underprivileged; makes the charity among the top contributors to the welfare of the needy in Pakistan. Kudos to the team for working so hard towards it and I pray it only grows from strength to strength."
The UK Association of Medical Aid to Pakistan was founded after the devastating earthquake of 2005 in Pakistan, to relieve and render support to the disaster impacted areas. This particular gala was organized to support the medical education of Pakistani students in the UK. Khan, being the heartthrob of the youngsters, helped them to move forward in their career by taking part in this social cause.