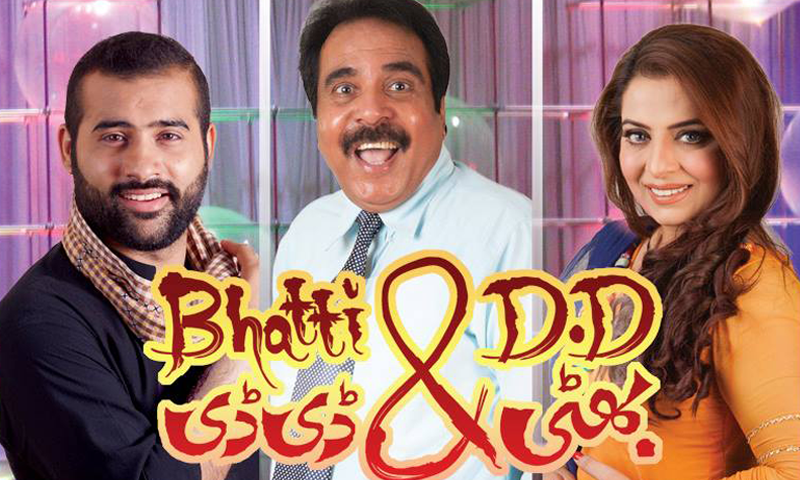 To break the boredom of saas-bahu saga and roti dhoti aurat on television, TV One's popular sitcom 'Bhatti aur D.D' is returning with a fresh season.
Starring the veteran actor Ashraf Khan as Bhatti and Shehnaz Perwez as Begum Bhatti, it's one of the successful comedy plays of the channel. The ensemble cast also include Faizan Sheikh, Zaid Chaudhry, and Aleena Khan.
The recently released promo of 'Bhatti aur D.D' gives an insight to this crazy family where Mr. Bhatti calls his wife a 'whale machli' while spoiling her romantic mood completely.
The play's highlight is certainly Mr. Bhatti's excellent humorous darts on his overweight wife. But it's more fun to see him dancing on the tunes of his flirtatious maid Resham.
Each episode will feature a guest actor and the crazy Bhatti squad will make him roll with laughter with their spontaneous and witty acts.
In the first season Nabeel of Bulbulay fame has played a hilarious naukar in the serial, which has now been taken over by newcomer Faizan Sheikh.
Produced by Ahmed Hamza, the play has been directed by Kaiser Khan and Imran. However, the new episodes have been penned down by Rehman Baba and Aajoo Bhai.
The new season will air every Saturday at 7:00pm from 19th September.