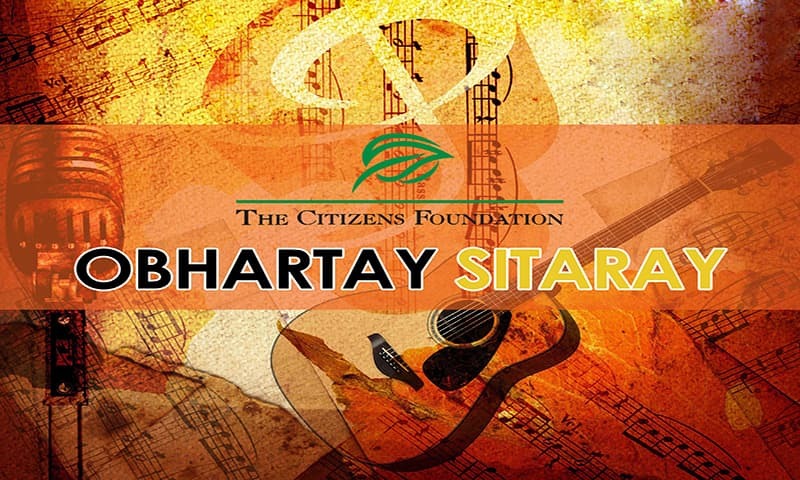 Obhartay Sitaray 2015 competition judged by Khalid Anam, Afshan Ahmed, and Tina Sani.

Obhartay Sitaray, initiated in 2012, has now become a signature event of The Citizens Foundation (TCF) in the course of 4 years. It is managed by a female volunteer group called 'Supporters of The Citizens Foundation' (STCF). The group actively puts in time, effort, expertise, and resources to arrange a vast array of fundraising singing competition events to support the cause of an educated and enlightened Pakistan.
This year 65,000 students from 120+ schools in Karachi participated in the fundraising efforts, while over 550 students (250 teams) competed in the school level singing rounds. For the team's semi final, 24 voices in 8 teams from Primary as well as secondary levels participated in the competition which was adjudicated by maestros like Khalid Anam, Afshan Ahmed, and Tina Sani.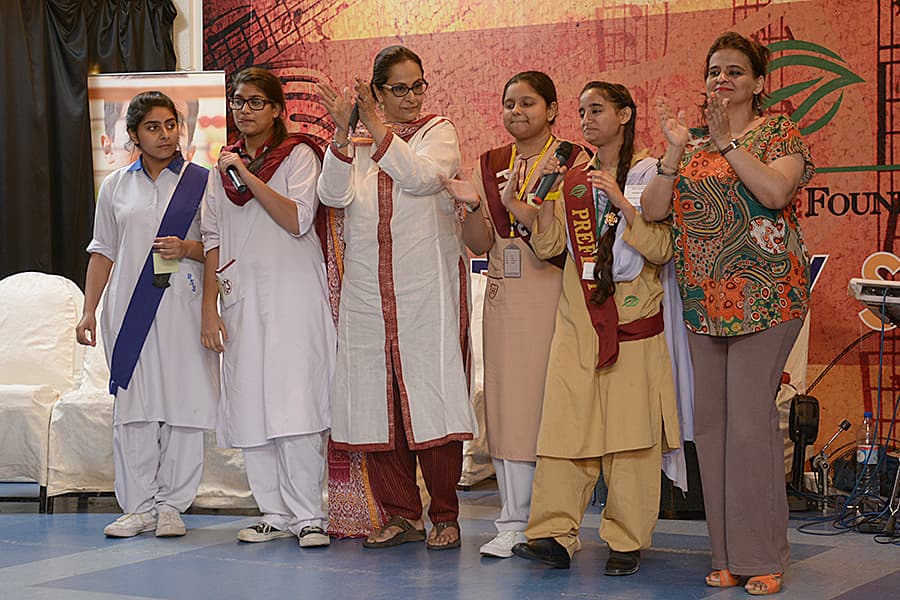 Obhartay Sitaray 2015 semi final Inter-school competition rounds were spread into 3 days between the 15th, 16th, and 17th September 2015. They will also be held on 5th and 6th October 2015 at the Royal Rodale Club. Ayesha Hussain did a beautiful job of anchoring the programme for each day. All the young participants were commendable and left the audience in complete shock. The finals shall take place at Marriot, on 10th October 2015. Tazeen Saleem, the brand manager of TCF stated to HIP team,
"Because of our long-lasting partnership and earlier successful collaborations, it gives me great pleasure to be part of one of our most important events of the year. Obhartay Sitaray is an annual inter-school singing competition with a fundraising leg incorporated in it. Last year, over 20,000 students of 300+ schools of Karachi participated in the competition to win the coveted Obhartay Sitaray trophy for the best team and the best voice. In addition, students were also involved in trying to win the Obhartay Sitaray awards for the top fund raising student and school," informed Saleem.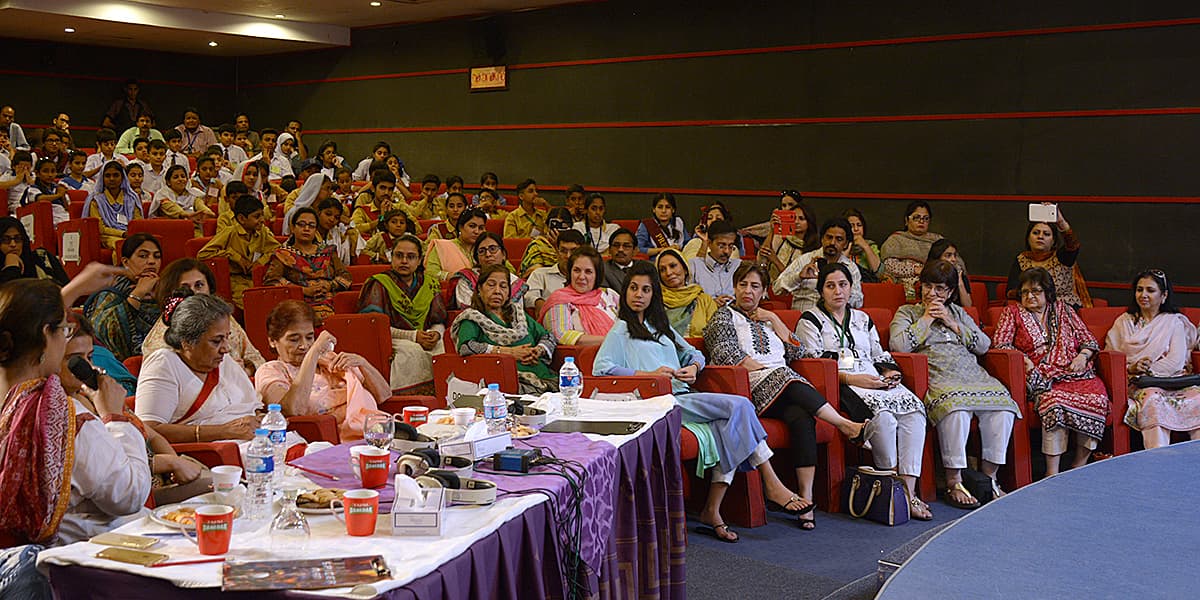 Keeping up with its mission to 'Educate Pakistan', The Citizens Foundation (TCF) hosted the teams' semi final of Obhartay Sitaray 2015, for Primary and Secondary Level students at the Royal Rodale club, Karachi. Obhartay Sitaray is an inter-school fund raising, singing competition that provides students a chance to showcase their singing talents along with the opportunity to raise funds for education of the less-privileged children of TCF.
(TCF) is a professionally managed, non-profit organization set up in 1995 by a group of citizens who wanted to bring about positive social change through education. 20 years later, TCF is now one of Pakistan's leading organizations in the field of education for the less privileged. The TCF model focuses on providing quality education through purpose-built schools located in the heart of Pakistan's urban slums and rural communities. The organization ensures that girls represent nearly 50% of the overall student enrollment.
Speaking on the occasion, STCF Chairperson and Director TCF, Mrs. Nilofer Saeed said,
"TCF remains committed to the cause of education. It is a movement that needs ardent supporters because only education can pave way for a brighter and progressive Pakistan. As more and more supporters join us, each one marks a victory of education over illiteracy and deprivation."
Commenting on the phenomenal response Mrs. Biba Nageeb Basir said:
"We are a benevolent society, all people need direction and the assurance that their funds will be utilized for the better. We are thankful to all the partnering schools, their students who have been our front line force in the project."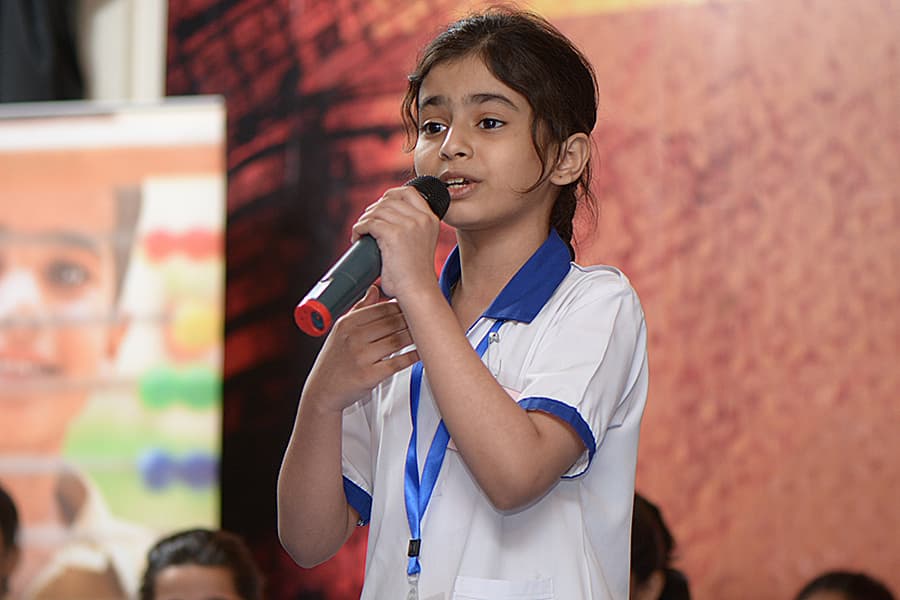 The winning teams were:
Primary Level
Winning Team: The City School - Darakhshan Campus
Runners Up: Beaconhouse School System – Johar Campus
Secondary Level
Winning Team: City School Junior Boys - PECHS
Runners up: Hampton School
The teams' semi final for senior and college level students will take place on 5th and 6th October, 2015 at Royale Rodale, followed by the grand finale on 10th October, 2015 at the Marriott Hotel, Karachi.