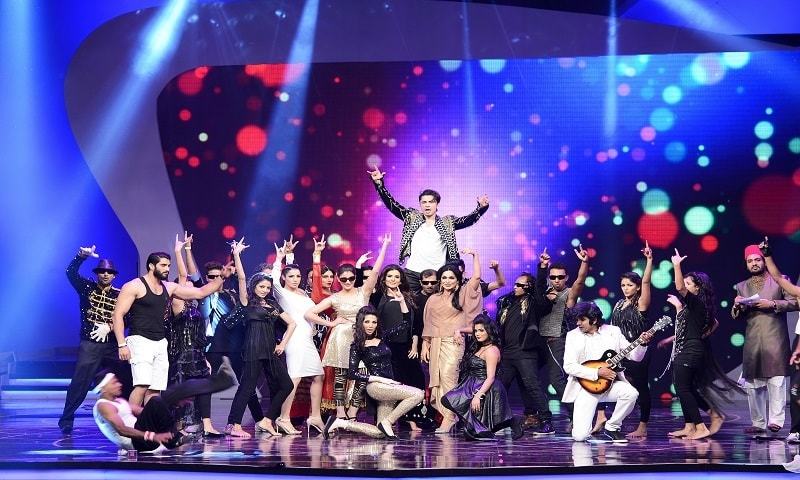 14th Lux Style Awards was a night to remember, the actors were outstanding and won our hearts.

It was a night to remember … the 14th Lux Style Awards were held at the Expo Center Karachi, and the Who's Who of the entertainment industry were present at the occasion except a handful few. There were winners, there were losers, and those who won the hearts of all by being outstanding. Let's take a look at these heart-winners of LSA 2015.
Generation Next takes over
For the first time in years, it was a Shaan-less ceremony where the leading man of yesteryears wasn't present in person. He was discussed in spirit though by Fawad Khan and Ali Zafar, who were the target of his 'patriotism' last year at the ARY Film awards. Watching Vasay Chaudhry, Ahmad Ali Butt alongside Hamza Ali Abbasi in the front row meant the end of the Lollywood generation; and the beginning of Generation Next which is likely to keep the ball moving in coming years.
Yasir Hussain does a Moin Akhtar
Actor/Writer - Yasir Hussain was the man of the ceremony as he kept the audience entertained with his one-liners and skits. Not only did he target his friends but also those who were not his friends. He appeared in the role of Moti, a dholak musician and a fashionista made fun of Aijazz Aslam's huge hands, Hamza Ali Abbasi's facebook phobia, HSY's baldness, Ahsan Khan, and Faakhir's fairness and of Meera who is after all, Meera. His skits with Abdullah Farhatullah and Ayesha Omar were hilarious that reminded people of Moin Akhtar whom Yasir idolizes. Ali Zafar did interrupt Yasir Hussain and told him in Moti's stutter 'not to act in films as it will jeopardize the future of other's acting careers'.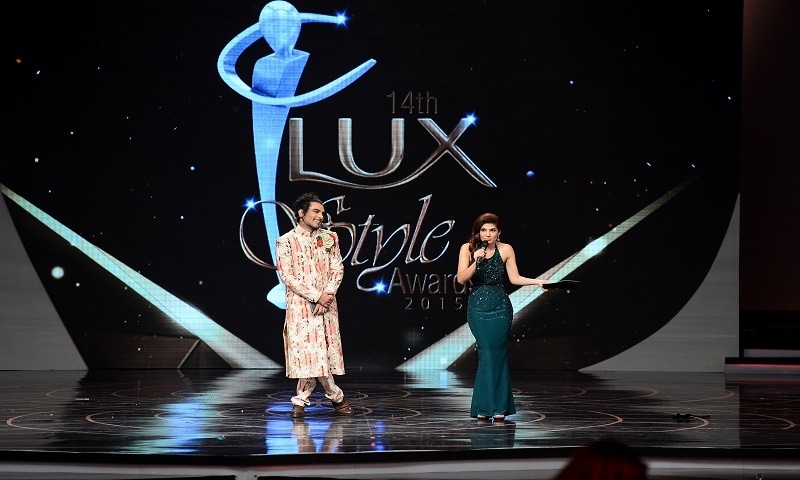 Urwa Hocane and the great fall!
Best Actress nominee Urwa Hocane's fall on stage is the most discussed mishap of the ceremony without any doubt. She became more famous than her sister Mawra who is working in Bollywood, not because she was darbadar in Darbadar, but it was the way she recovered from that fall is what made people admire her. The actress stood up visibly shaken but completed her performance and went back as if nothing happened, although her expressions suggested otherwise. The backstage announcer Faizan ul Haq did pronounce her name incorrectly calling her Hocani instead of Hocane, and had she not fallen, she would have given him a piece of her mind.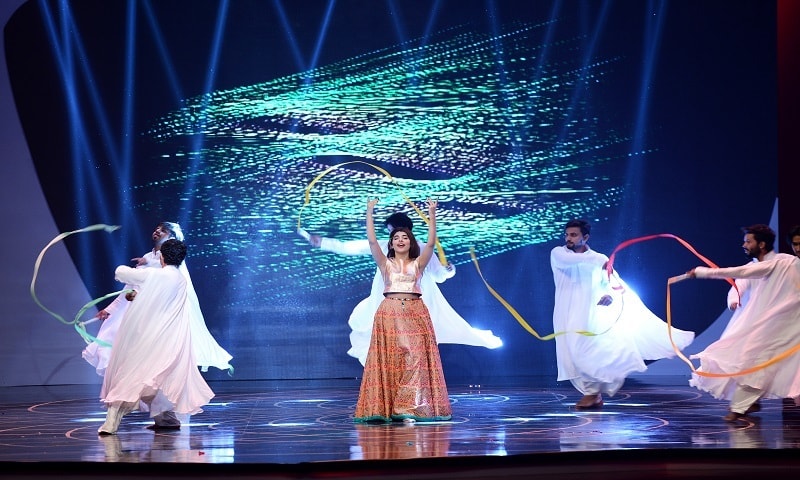 Humayun Saeed and the blind student
The whole hall stood up to welcome a blind student who received scholarship from Lux; but it was Humayun Saeed who won the hearts of all when he ran to help that very student when he was descending from the stage. Seems he was not just the Best Producer of the evening (for Pyarey Afzal) but the best humanitarian as well.
Rockstar with Meera & Resham
Pakistan's smartest export to Bollywood Ali Zafar, showed the world that he is the Rockstar of Pakistani media. He danced into the hearts of all by performing on Rockstar where he was accompanied by Meera, Resham, and Sabika Imam (she wasn't Kim Kardishian, though). Too much beauty on one stage which can easily turn one to be stunned.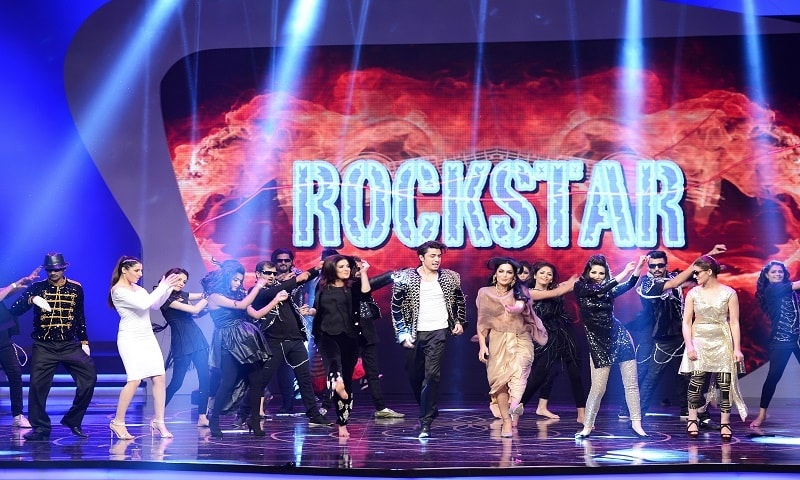 No Clash between M & M
Everybody knows that Meera hates Mahira Khan, and so when the two shared the stage – one as host, the other as guest; Fawad Khan pointed out to Meera that it was the same Mahira Khan she hates the most. Mahira Khan gracefully didn't engage in a duel and neither did Meera with being all well on stage. It was Mahira Khan who later disclosed that Fawad Khan wasn't the original choice for Humsafar, as the director wanted to cast Humayun Saeed.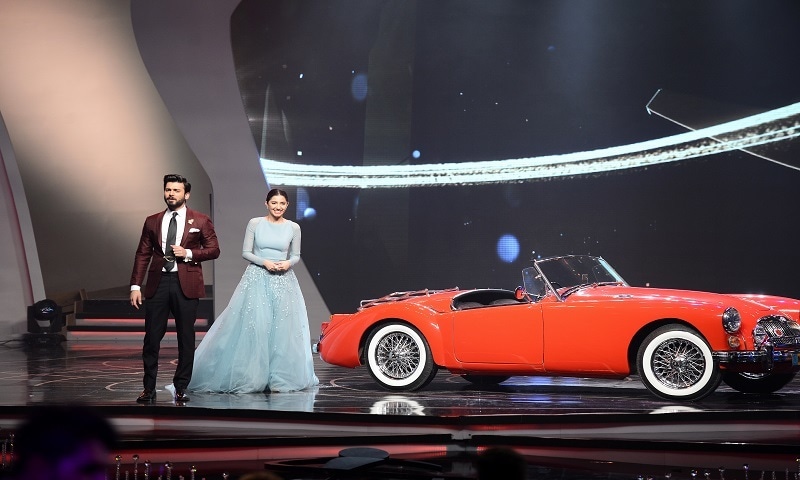 The Good and the Bad Speeches
Acceptance speech is one of the most important aspect of an award ceremony and if done wrong, it can make you feel quite embarrassed. Shahzad Noor the recipient of Best Model award, thanked Hum TV on Lux's stage with the Lux Style Award in his hand. Model Amna Ilyas, beautician Masarrat Misbah, and director Syed Noor delivered the better ones. Ilyas dedicated her award to her direcctors, whereas Misbah and Noor announced that they were far from finished; and will continue to work with the youngsters for a better future. Then there was legendary actor, Nadeem sahib who told the audience that he has met 2 doppelgangers in his career – one is Syed Noor who resembles him a lot and the other is Nadeem Baig the director of Jawaani Phir Nahi Aani. He said that ever since JPNA did good business, people have been congratulating him for a job well done instead of the young director who only shares his name.