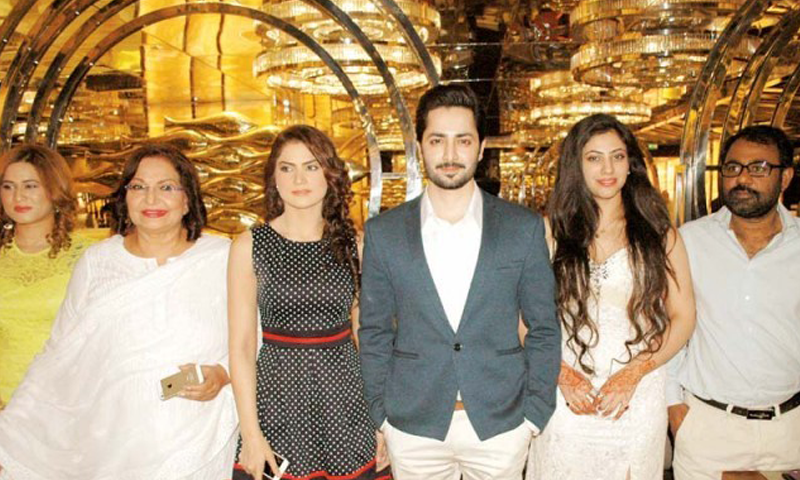 'Tum He To Ho' is based on college students' lives and will be shot in Karachi, Lahore, and Murree

Sangeeta is a name in the entertainment industry that is known for film making in an era when the film industry did not enjoy the popularity it does today. She was very passionate about films though and she kept making them despite the low turnout in cinemas. Now that the Pakistani cinema is well on the road to revival, its a good time for her to come back again and that is exactly what she is doing
According to Express Tribune, the veteran filmmaker has announced her latest project, Tum He Tau Ho. A press conference was organized by Sangeeta, where she revealed that her movie is a love story based on the life of college-going students and the majority of it will be shot in Karachi, Lahore, and Murree. Danish Taimoor and Qurtaulain are in the lead pair in the movie.
Speaking to Express Tribune, Danish Taimoor said that:
"I'm blessed to be a part of Sangeeta apas venture. It's my first film with her and I play one of the lead actors in the film."
The lead actress of the movie, Quratulain, who is also doing Jamshaid Jan Mohammad's 'Sawaal 700 Crore Dollar Ka' was also at the press conference and stated that:
"I'm thrilled to be a part of the film and working with a senior director, such as Sangeeta apa. I'm certain that I'll learn a lot from her."
Cameras have already rolled out for the movie and it is slated to release on Eid-ul-Fitr next year.
Read more: Danish Taimoor announces new film directed by Sangeeta