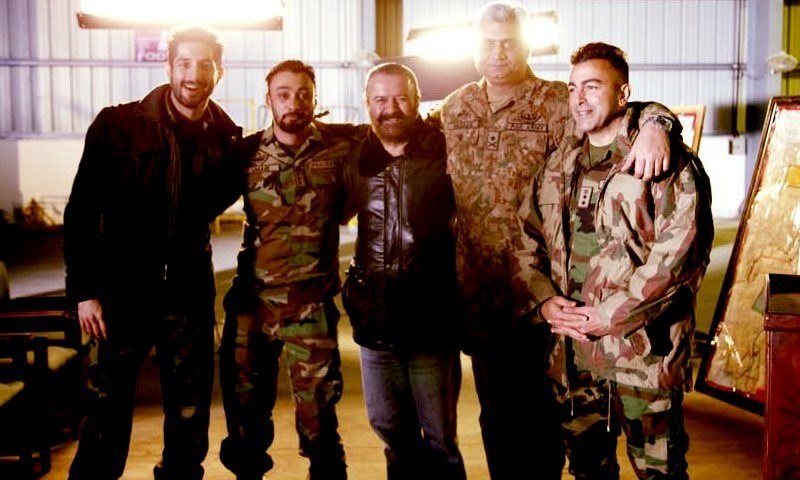 "We are targeting a December 25th release in Pakistani cinemas", says Hasan Waqas Rana

Waar producer Hasan Waqas Rana's much anticipated action movie Yalghaar is expected to hit theaters on December 25.
The film director confirms the release date in an interview with leading English Daily.
"We are targeting a December 25 release in Pakistani cinemas and are hopeful of winding up post-production of Yalghaar by mid-November,"
Earlier the film's lead actor, Shaan Shahid had announced a February 2016 release date at the award ceremony of Nikon Photo and Film Festival Pakistan in Lahore.
Also read: Yalghaar' to Release in February 2016
Reportedly the most expensive movie of Pakistan, Yalghaar has been completely shot in Pakistan. Written, directed, and produced by Dr. Hasan Waqas Rana, the film is expected to have a budget of more than Rs 50 crore.
The film is based on the true story of Pakistan Army's Swat Operation - it explores what happens in the lives of the heroes who fought back against the militants and how all of them were affected at a personal level because of the ongoing operation.
Also read: Yalghar behind the scenes video
The movie stars Shaan Shahid, Humayun Saeed, Adnan Siddiqui, Gohar Rasheed, Umair Jaswal, Amir Qureshi, Ayesha Omar, Sana Bucha, Aleeze Nasser, Armeena Rana Khan, and more.