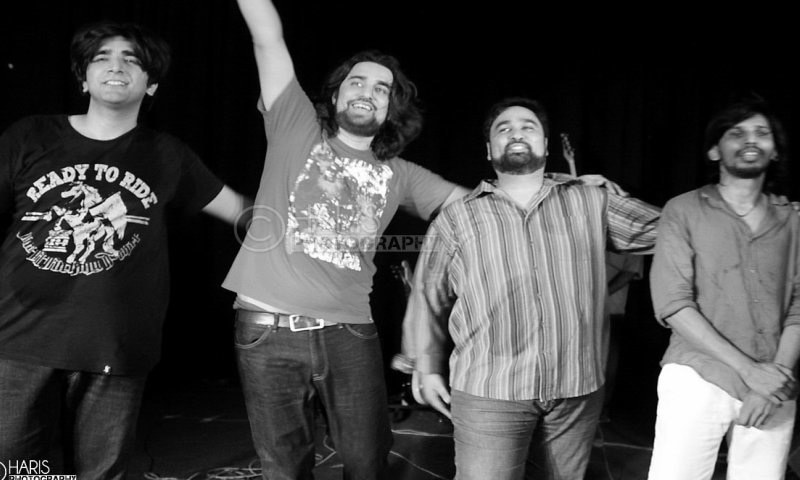 Having heard on the radio, one gets hooked to peppy foot numbers such as 'Haiya' and 'Ek tha Badshah'

By Rubia Moghees
Sprouting up at a time when rock music in Pakistan is in desperate need of some kind of momentum, Noori announces the launch of their newest work of art that they would proudly like to share with their fans spread all over the world. Those fans have been waiting for too long now. It took them a decade to bring out the much anticipated album, Begum Gul Bakaoli Sarfarosh, which is the first major original Pakistani album to come out after a long period of silence in Pakistani music. The band contends that good original music is what keeps the music scene running and should be the main focus of all artists who want this scene to flourish.
While the first round of album promotion will take place on Oct 9th through the 13th, the band intends to continue promoting Begum Gul Bakaoli Sarfarosh post Moharram as well. Having never gotten the credit that they deserve, the latest offering should be a listeners' delight. Considering their previous endeavors, the band's general sound looks good. Having heard few of the songs played on radio shows, one gets hooked to peppy foot numbers such as Haiya and Ek tha Badshah.
The final in a trilogy of albums, Begum Gul Bakaoli Sarfarosh contains some of the unreleased/leaked classics of the band such as Mujhay Roko and 1947. It also includes the previously released Coke Studio single, Kedaar. As per album producer Ali Noor,
"the songs in the album have been produced so as to create an experience for the listener. The chants recorded with noori fans have been used to create a live concert feel throughout the album. These along with sound bites from Radio and Television archives have been added to make this an 'experiential album'."
While talking to HIP and feeling sentimental about the whole project, Ali Noor admitted that he wasn't too finicky about his creation.
"I am not getting sentimental about the outcome of this album, but more so for the strong message that it conveys. This album is dedicated to the Potential of the People of Pakistan. I want the best things to happen to us. We are lucky to have finally coming around to do what we always wanted to do," he said.
Having created interesting music at all stages of their music career, the 'class act' they are, Noori can claim to have been a big influence on many other rock bands in the country. They made country-rock hip with some of the best songs ever and it's impossible to listen to them without getting in a really good mood. Being unsure about their progress post Manva Re and Peele Patee Raja Jani Ki Gol Duniya, Begum Gul Bakaoli Sarfarosh is a result of a long inspiration waiting for its release as an incredibly poignant moment for the band consisting of Ali Noor and Ali Hamza on Vocals and Kami Paul on Guitars and Bass.
So whether it's a sink-or-swim for the band, only time can tell.