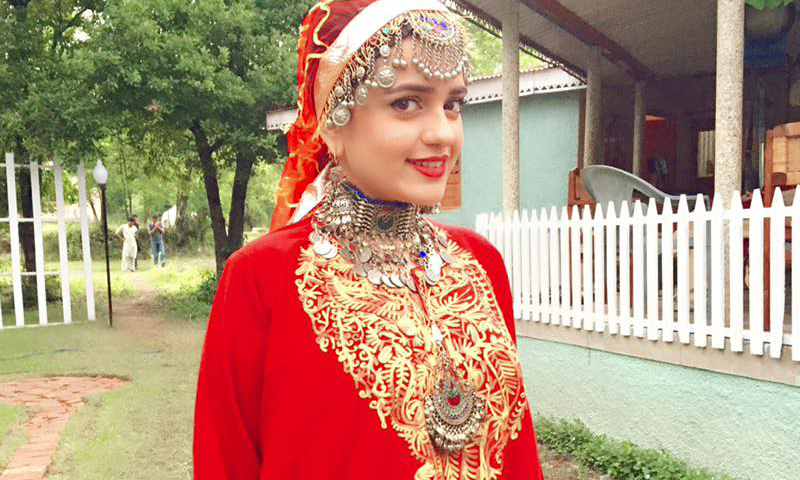 The multifaceted actress Sumbul Iqbal while shedding off her 'rota dhota' on-screen persona has now moved on to play a delightful Kashmiri larki's role in Hum TV's upcoming play 'Neelum Kinarey'.
It's a beautiful love story narrating a tale of young Kashmiri girl who falls in love with a boy but circumstances took a worst turn and she is left alone to face the hardships of life. The girl doesn't leave hope and move ahead in life.
The drama's lead actress, Iqbal in an exclusive telephonic conversation with HIP gave a brief sneak-peak to her role.
"I play a shoukh-o-chanchal Kashmiri larki who loves to dance on local folk songs to express her happiness," she said.
Iqbal also said that the play will help in breaking the stereotype image of Kashmiris in our society.
"It will give the audience an insight into Kashmiri culture – how do people spend their lives over there and live normally like us, in their relationships," Iqbal added.
The actress further said that she didn't feel any kind of fear while shooting in Kashmir, in fact has been really impressed with the tight security provided to the citizens.
Apart from Iqbal, the stunning Ushna Shah, Affan Waheed, and Gohar Mumtaz have also played lead roles in it.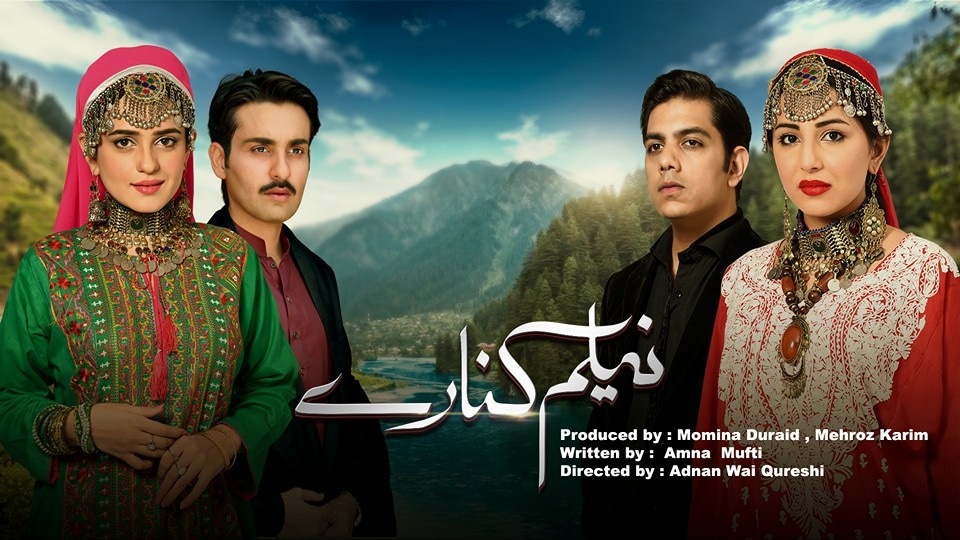 Produced by Momina Duraid and Mehroz Karim, the play has been directed by Adnan Wai Qureshi whereas Amna Mufti of Ullu Baraye Farokht Nahi fame has penned down the script.
The beautiful behind the scene images along with a captivating video featuring Iqbal's Kashmiri dance has come out and that has surely raised our expectations from this play.
Iqbal is among the rare breed of young artists who have carved a niche for herself with promising performance and fresh on-screen presence. Within short span of time, she has worked in over dozens of Urdu plays and has impressed us all with her versatility.
The notable plays of her career included Morr Us Gali Ka (ARY Digital), Dil-e-Abad (Hum TV), Hawa, Rait Aur Angan (PTV), Roag (ARY Digital) and Meray Khwab Reza Reza (Hum TV). She has also appeared in the tele film Babu Jee Dheeray Chalna (Geo TV) and long play Bhaag Bhari - Neeli Chatri (ARY Digital).
Primarily shot in the exotic valley of Kashmir, Neelum Kinarey has beautiful landscapes which will keep the audience interest intact.
Although the play's story hasn't been revealed to media but for sure it's going to be an entertaining feast with stellar cast and big names of showbiz on board.
Take a look at some exclusive pictures Iqbal shared with us from the sets.