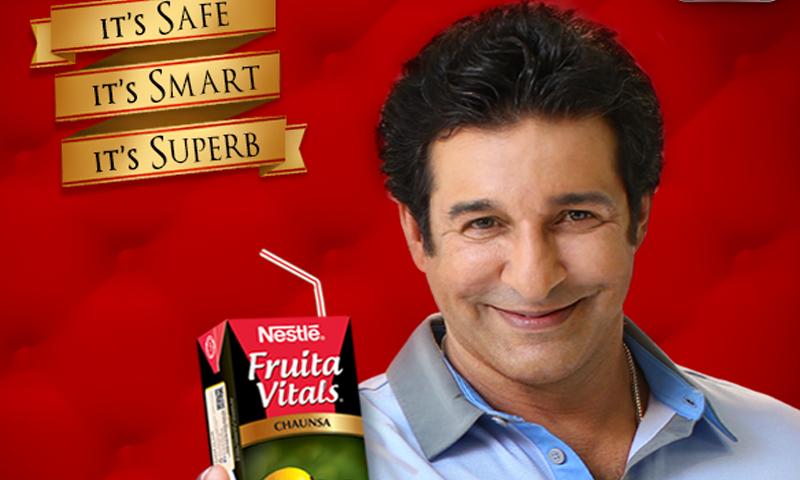 The '3S' campaign is to clarify misconceptions about cleanliness, hygiene, and safe packaging at the Nestle factory

Nestle is one of the most renowned brands in Pakistan and there is no denying that. Recently however, one of its product lines, Fruita Vitals, has come into the limelight raising questions about its hygiene and safety of the packaged juice.
To clarify the misconceptions about cleanliness, hygiene, and safe packaging, Nestle launched a '3S Promise' campaign; the 3S being Smart, Safe, and Superb. Nestle promises to deliver these three factors in all of its products of Nestle Fruita Vitals and to promote this campaign, Nestle has partnered with Wasim Akram.
In the 4 minutes and thirty five seconds TVC, Akram takes the audience through the step-by-step procedures of producing Nestle Fruita Vitals. The aim of this virtual tour is to show and prove how Nestle is concerned about hygiene and adheres to its policy of producing quality goods. Not only does the TVC show the whole procedure and its safety measures, it also extends an invitation to the general public to register themselves for a factory visit and witness everything with their own eyes.
Such initiatives are necessary to create awareness among the public about how a brand practices its established values and policies. Keeping in mind the current emphasis on quality assurance being paid by the government, this TVC will definitely help Nestle elevate its brand image.