Check out a list of new programs for the new quarter to be aired on PTV

It appears that PTV is all geared up to present an interesting line-up of programs for its new quarter launch.
Here is a list of new dramas starting on PTV Home:
Aangan Mein Deewar starting from October 10th
Written by Dr. Attaullah Aali
Produced by Amir Rao (M/s. Independent Productions, Network, Lahore)
Directed by Shahid Aziz
The cast includes Arjumand Rahim, Shamil Khan, Farhana Maqsood, Rida Isfahani, Munir Nadia, Zahid Qureshi, Nasneen Qureshi, Rabeka Agha, and Firdaus Jamal.
Aangan Mein Deewar is a tale of the power struggle of Pakistani politics, revolving around the fourth wife of a famous landlord Mashal, who is trying to compete in the elections following the death of her husband. However in a change of fate, the landlord's first wife returns with his only daughter, openly challenging Mashal and her right to represent the diseased landlord. Mashal is now compelled to fight the plots and schemes being spawned against her.
Will she be able to fight the plots and schemes without compromising her values?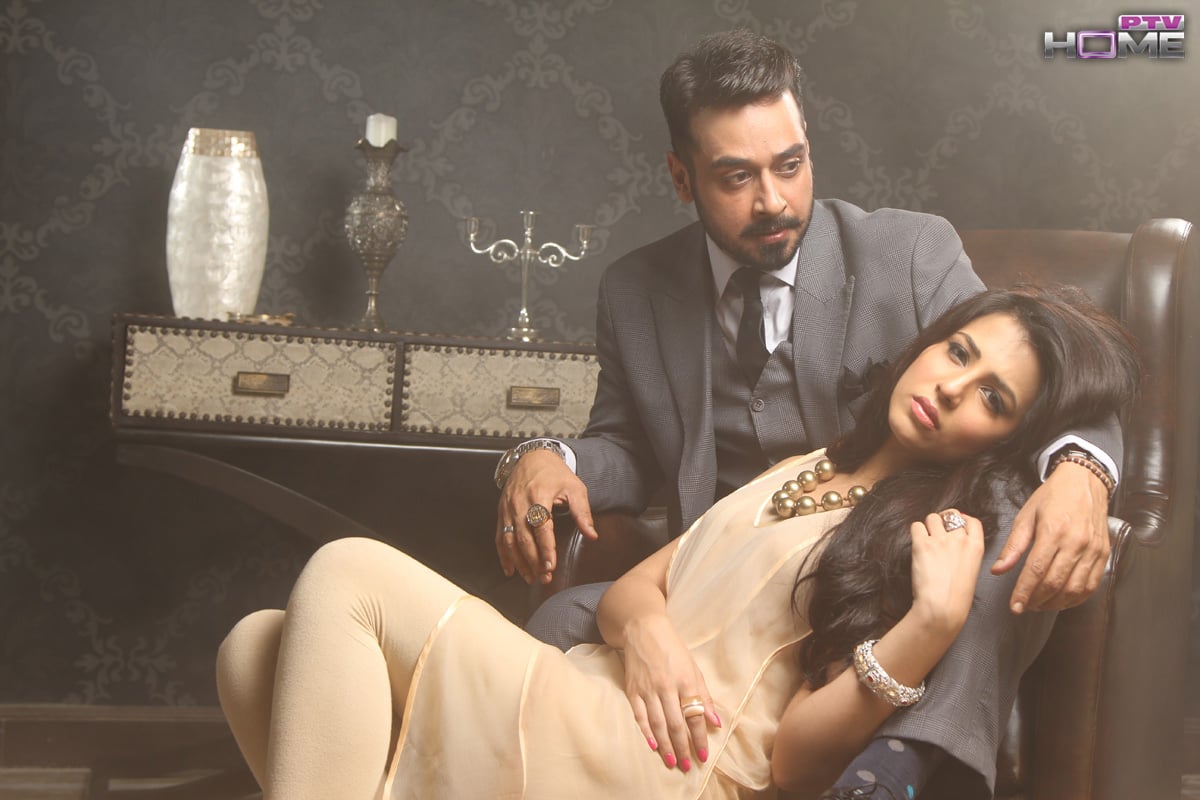 Bashar Momin starting from October 10th
Written by Zanjabeel Asim
Produced by A&B Entertainment
Directed by Syed Ali Raza (Osama)
The cast includes Faisal Qureshi, Ushna Shah, Sami Khan, Sundas Tariq, Mazhar Yasir, Mahin Rizvi, Mariyam Khalif, Anwar Iqbal, and Shehryar Zaidi
Bashar Momin is a story of transformation and redemption through unconditional love. The story revolves around the central character, Rudaba, an innocent and beautiful girl who is tricked out of her impending marriage to the man she loves, Buland, and forced to marry a corrupt and powerful money laundering criminal.
Will Rudaba find it in herself to accept her fate or will she fight it?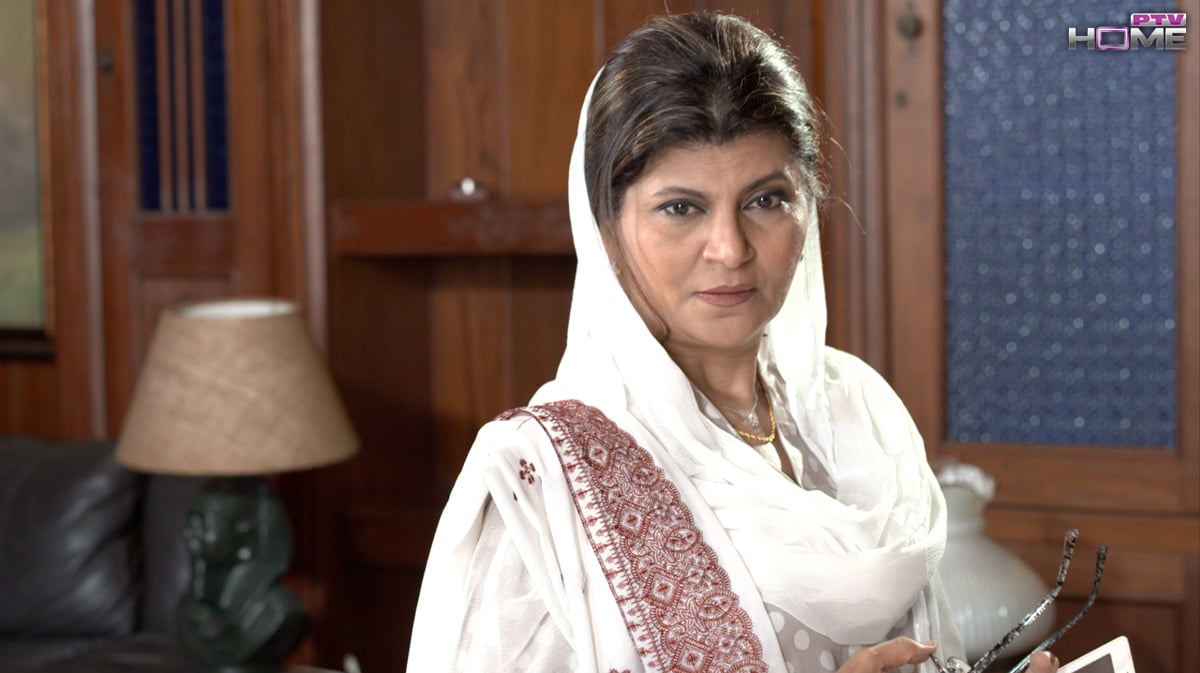 Bechari started from October 7th:
Written by Nasreen Nizami, Khurram Nizami
Produced by Mindshare Private Limited, Karachi
Directed by Farooq Pareo
The cast includes Rubina Ashraf, Sohail Ashraf, Salah-ud-Din Tunio, Uzair Abbasi, Adnan Gilani, Kamran Gilani, Faryal Mehmood, Yasir Shoro, and Haya Sehgal
Bechari is a heart breaking tale of a girl who marries only to find herself caught in a web of lies and deceit. She finds herself betrayed and spurned when circumstances force her fate in the hands of a Panchayat looking to settle an old family feud. She finds an unlikely saviour in Murtaza, an educated son of a local landlord.
Will she be able to escape the clutches of fate or will she fall victim to the patriarchal customs and be silenced forever?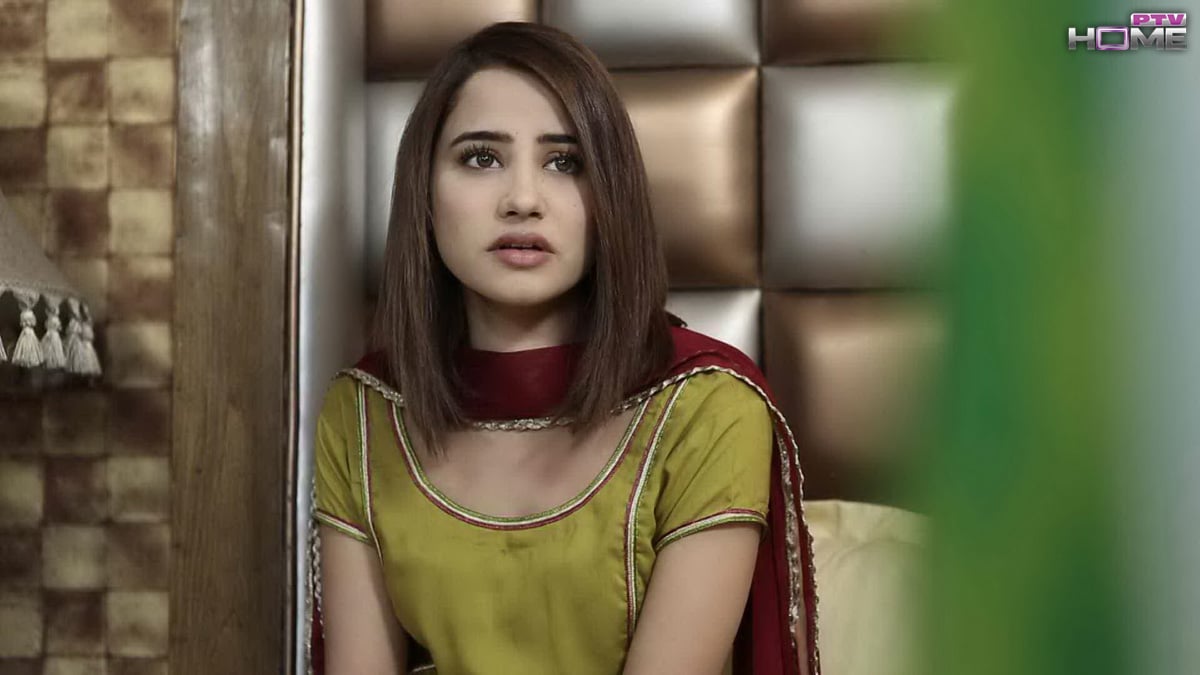 Chand Jalta Raha starting from October 9th
Written by Wasi shah
Produced by GroupM, Karachi
Directed by Kaleem Rajput
The cast includes Waseem Abbas, Saba Faisal, Sania Shamshad, Yasir Shoro, Maroosh Rana, Moshin Gillnai, Mariam Shafi, and Imran Ahmad.
Chand Jalta Raha revolves around the story of an innocent, beautiful, and intelligent young woman Nimrah, who in a twist of fate, finds her life thrust into poverty and pain. She falls victim to the betrayal of her own blood; however she is convinced that she will be able to fight the odds stacked against her.
Will Nimrah find the courage to turn her life around once again?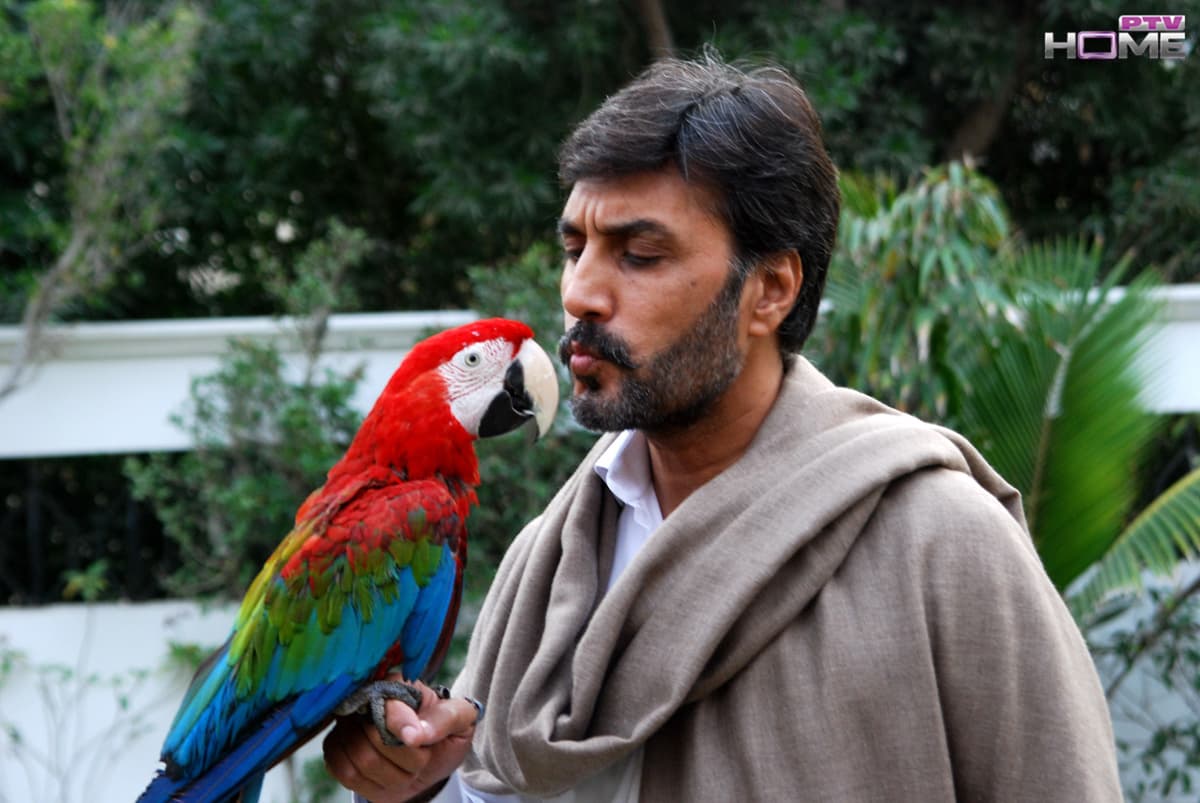 Dasht-e-Tanhai started from October 6th
Written by Seema Ghazal
Produced by Sajid Hassan
Directed by Kazim Pasha
The cast includes Adnan Siddiqui, Rubab Hashim, Sajid Hassan, Aisha Baig, Agha Sheraz, Asma Jahangir, Tariq Jameel, Gul-i-Rana, Hamad, Mustafa Kamal, Shaheen Khan, Haneef Bachan, Majida Hameed and others.
Dasht-e-tanhai is the story of a wealthy and spoiled landlord, Taimoor, who falls for a beautiful married woman, Mishal, who is visiting Pakistan on a research trip. He tries to entrap her and convince her to divorce her husband.
Will he succeed or will Mishal find out the truth about Taimoor?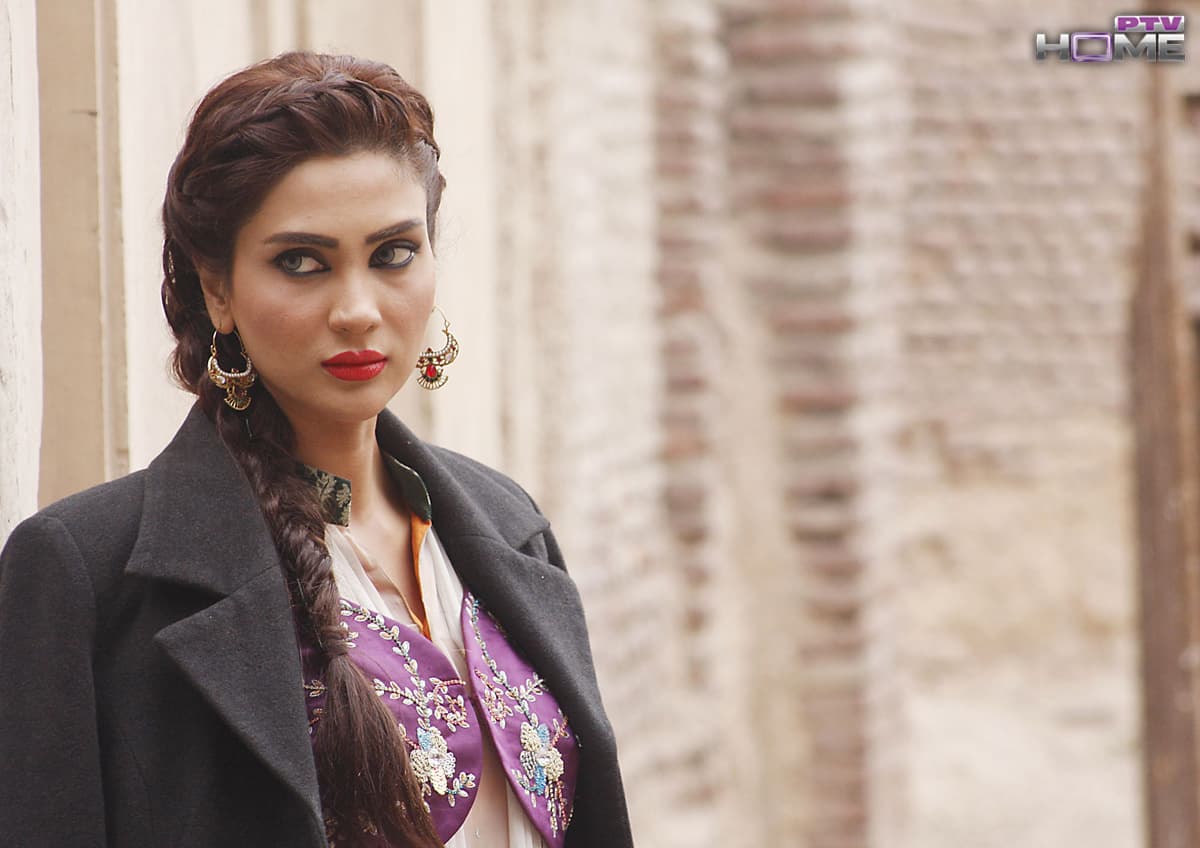 Kaisay Kahoon starting from October 10th
Written by Nasir Mehmood
Produced by Shahzad Riaz & M.A. Rasheed (Tipu)
Directed by Syed Faisal Bukhari
The cast includes Firdaus Jamal, Khalid Butt, Hamayyum Gul, Rabia Tabassum, Rubina, Mekal Zulfiqar, Babur Ali, Tipu Shareef, Fiza Ali, Sobia Khan, and Janan Malik
Kaisay Kahoon is a tale of two lovers, Furqan and Maryam, who are separated because of Furqan's conniving and power hungry brother who wishes to gain authority in his village. His machinations lead to Furqan believing that Maryam betrayed him.
Will love be the victor or will it be defeated by power and greed?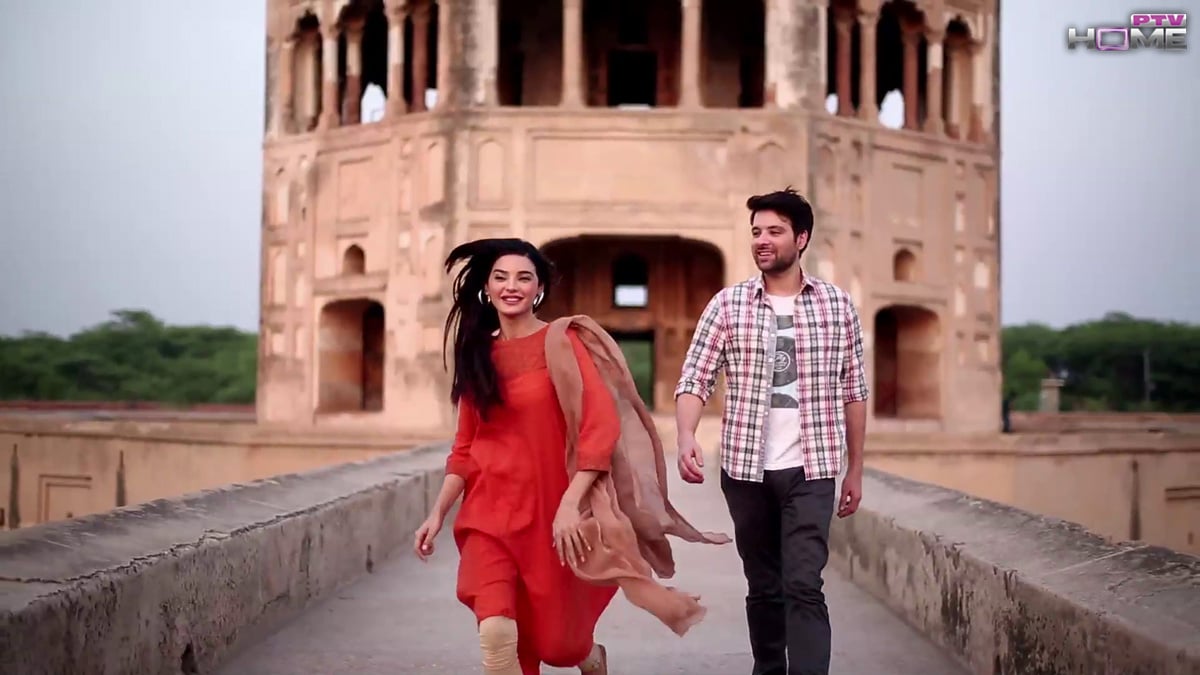 Laa started from October 6th
Written by Mr.Sarmad Sehbai
Produced by Midas Communications
Directed by Mr.Farooq Rind
The cast includes Mikaal Zulfiqar, Sadia Khan, Seemi Raheel, Rabia Naureen, Khalid Mehmood Malik, Tahir Saqi, Sabreen Hisbani, Leyla Zuberi, Rehan Sheikh, Muhammad Qavi Khan, Muhammad Ashraf, Saiqa Khayam, and Naeem Tahir
Set in contemporary Pakistan, Laa battles the demons of culture and traditions through a romantic relationship between two individuals from different cultural and societal backgrounds. On this journey they fight the cultural taboos to break the barriers of prejudice and discover the true spirit of love and Islam.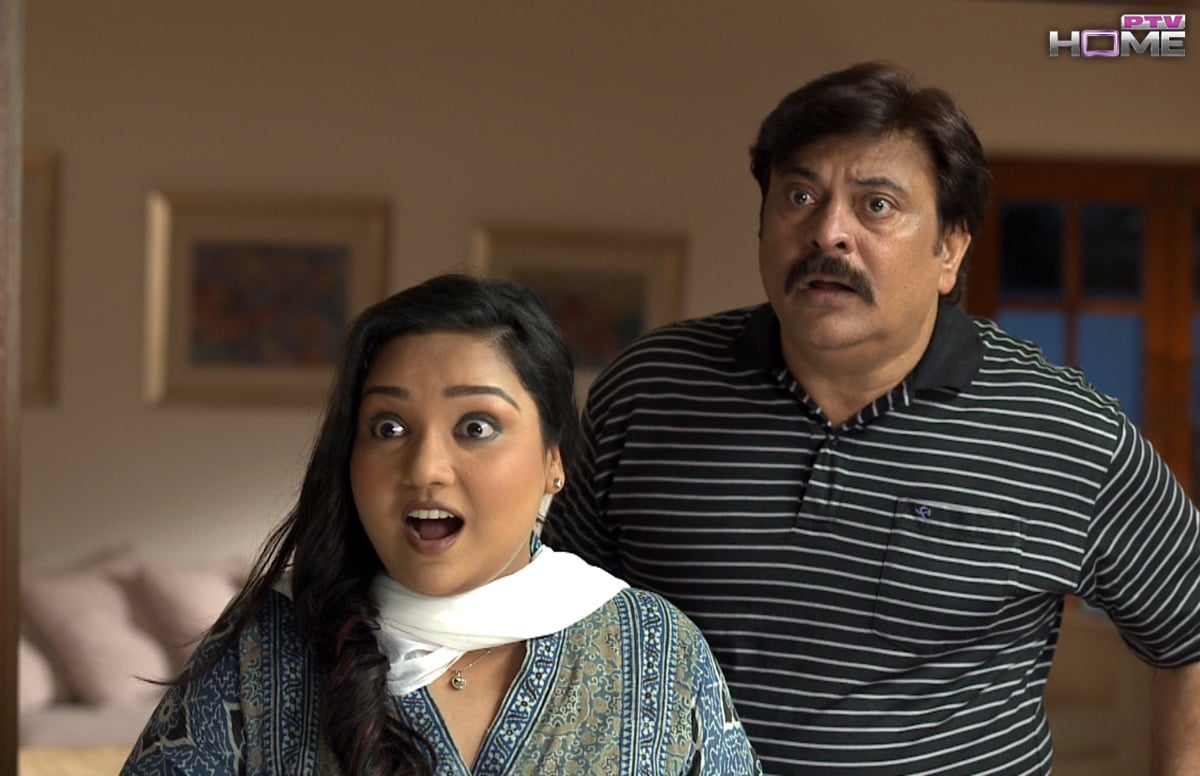 Love Mein Twist started from October 6th
Written by Irfan Mughal
Produced by Abdullah Kadwani (Seventh Sky, Karachi)
Directed by Muhammad Iftikhar Iffi
The cast includes Manzoor Qureshi, Aysha Khan, Shabbir Jan, Uroosa Siddiqui, Fatima Ifandi, Qaiser Khan Nazamani, and Saleem Mairaj.
Love mein twist is the story of twin siblings who can't live with or without one another. This creates hilarious problems for their children and forms odd but interesting family dynamics. This is a story of loved ones driving each other completely crazy.
Will the bonds of love survive the madness that can sometimes be family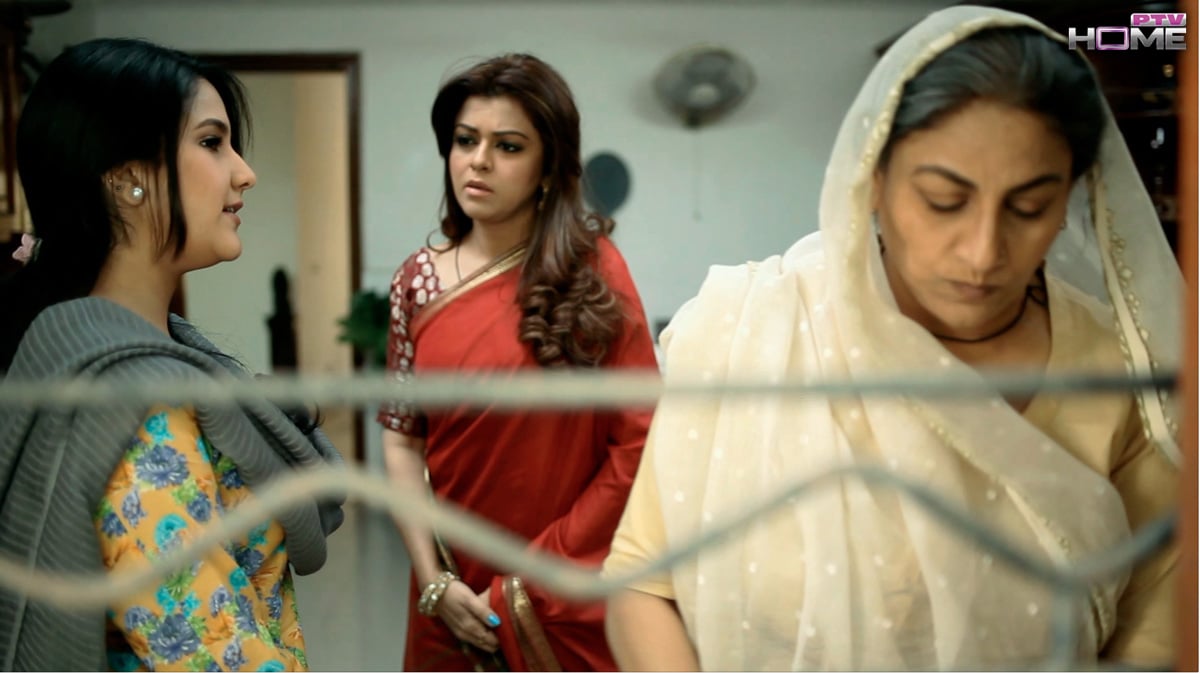 Malika-e-Aliya started from October 8th:
Written by Nadia Akhtar
Produced by A&B Entertainment
Directed by Syed Asim Ali
The cast includes Sohail Asghar, Maria Wasti, Sohail Sameer,Yasra Rizvi, Faiq Khan, Shehzad Raza, Afshan Qureshi, Imran Raza, and Gul e Rana.
This is the story of Aliya, a girl from a humble background who yearns to have wealthy in-laws. Her wish is granted when she gets a proposal to marry the eldest son of a rich businessman and makes a ploy to become the 'Malika-e-Aliya' of that house.
Will her in-laws find out about her evil schemes?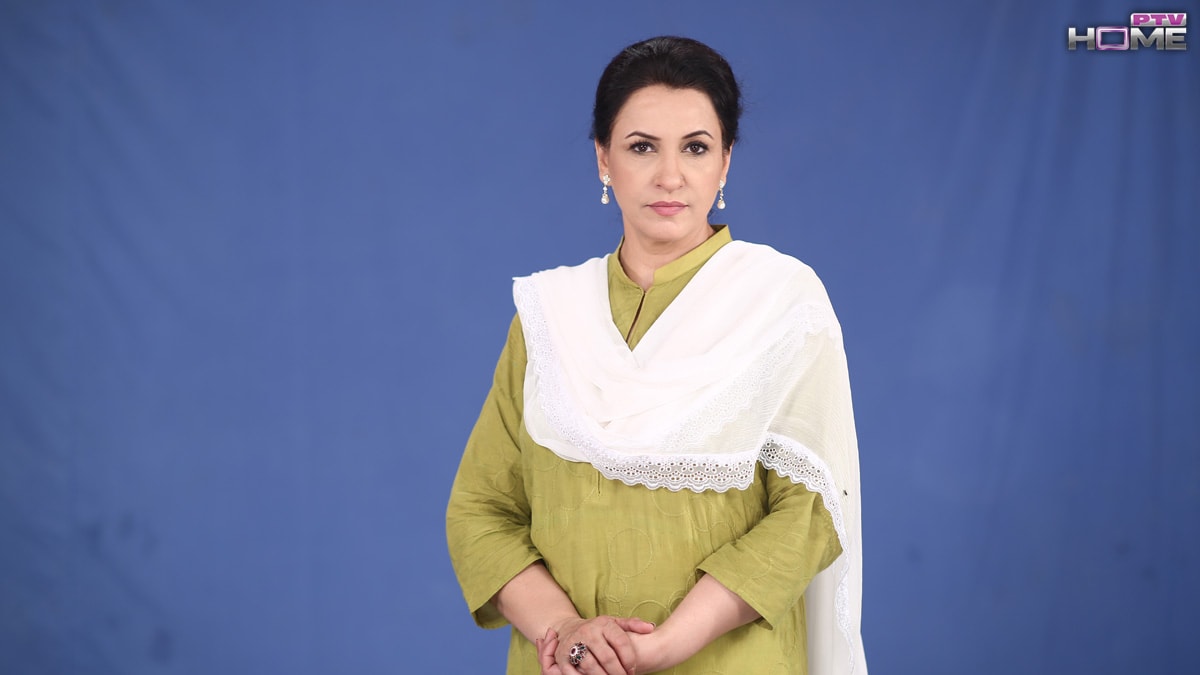 Meri Bahuain started from October 5th
Written by Zahid Ishfaq
Produced by Sixth Sense, Islamabad
Directed by Shahid Rasheed
The cast includes Saba Faisal, Maira Khan, Saad Azhar, Mahroosh Rana, Salman Saeed, Kinza Hashmi, Zain Afzal, Tariq Jamil, Maira Zahid, Mariam Shafi and Amir Ali.
Meri Bahuain is the story of a power struggle between the women of a household. It captures the games of betrayal and deception played by the inhabitants of the house. Will the daughter in law outwit the mother in law or will the latter have the last laugh? And what role will the sons play in this sordid drama that slowly poisons the hearts and minds of the family.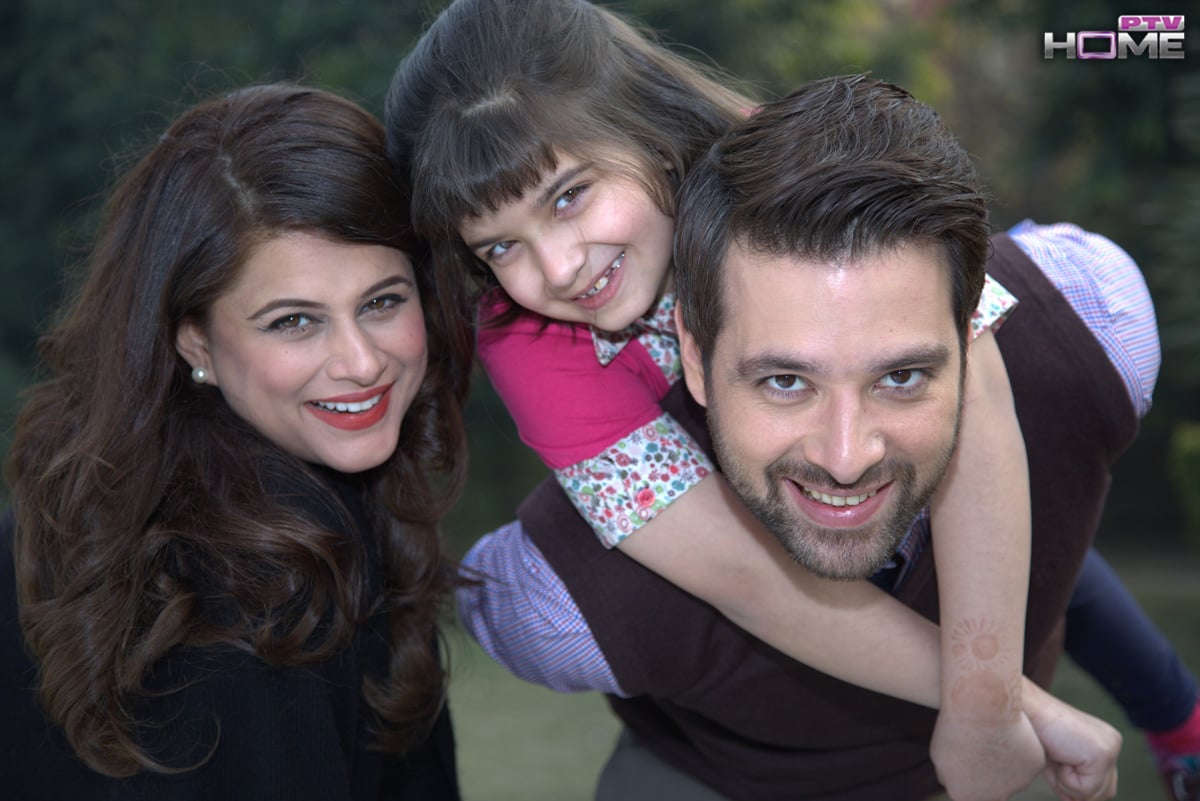 Tum Meray Kya Ho started from October 8
Written by Mehar un Nisa
Produced by Abdullah Kadwani
Directed by Siraj ul Haq
The cast includes Mekal Zulfiqar, Sajjal Ali, Mehreen Raheel, Kiran Haq, Umair Rana, Naeem Khan, Dania Anwar, Muhammad, Saima Saeed, Shah Nawaz Zaidi, and Khalid Butt.
This is the story of Ahmer, who has lost his wife in an accident and is finding it increasingly difficult to deal with his daughter's upbringing. His life is complicated further when he finds himself involved with a woman he loves and a woman who loved him once. He has to ask himself serious questions and make some difficult decisions.
How will Ahmer deal with this uncertain situation and will he find the courage to profess his love to the woman he loves?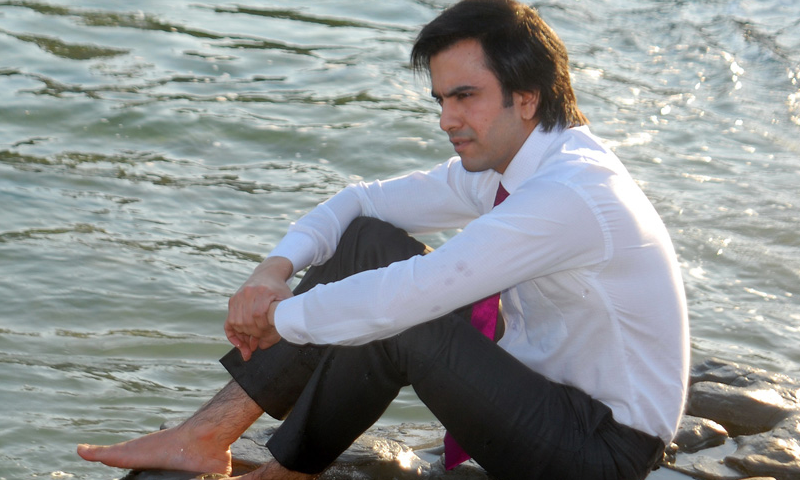 Un Sunistarted from October 5th
Written by Khalil ur Rehman
Produced by Sajid Hassan, Karachi
Directed by Ehraz Ali Mirza
The cast includes Junaid Khan, Mehwish Hayat, Sajid Hassan, Zeeque, Shehar Yar Zaidi, Shamim Hilali, Bilal Chaudhary, Maham, and Faris.
All is fair in love and war. Un Suni is a tale of un-requited love that degenerates into hate and envy. It is a story of two individuals who completely love each other to the extent that they are willing to sacrifice anything for the other. However, they are compelled to walk different paths and to hate each other.
Will they ever be united or will they walk down separate paths?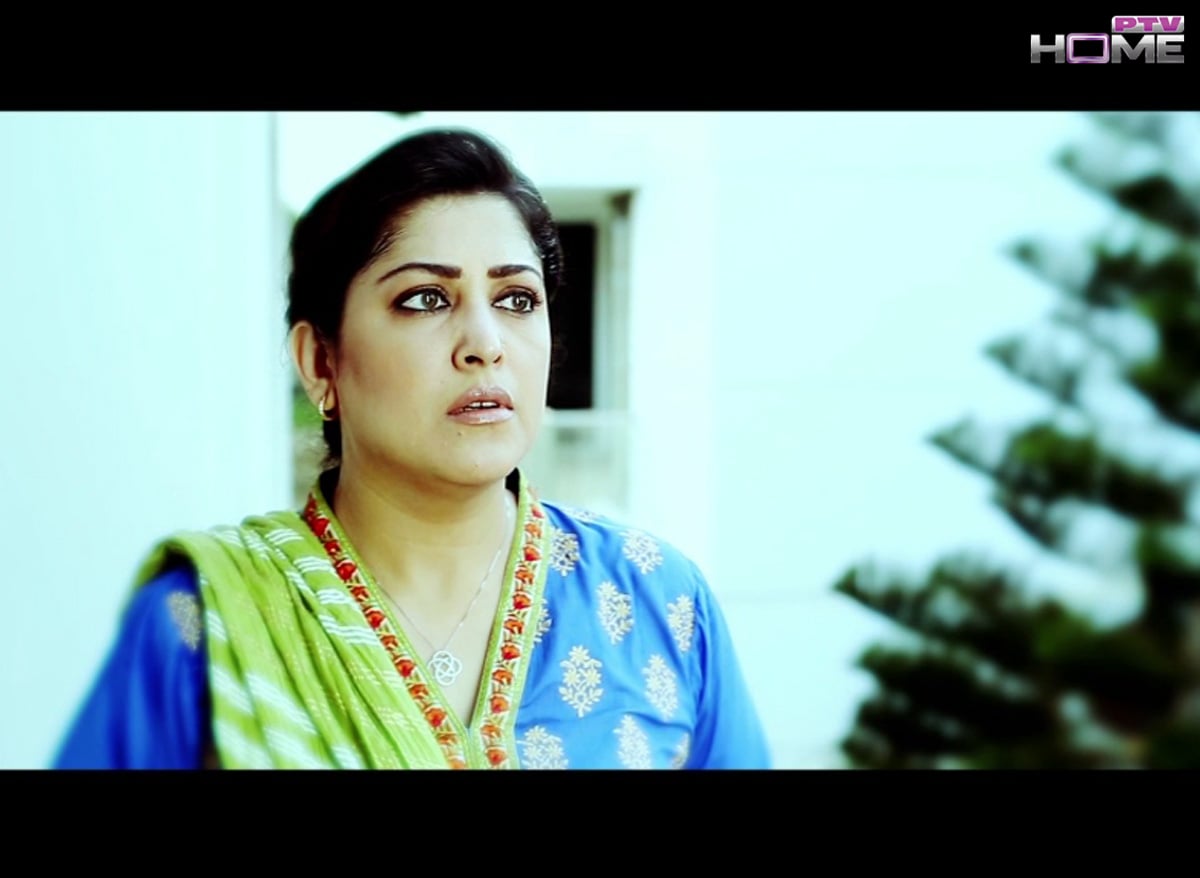 Wujud-e-Zan started from October 7th
Written by Abeeha
Produced by Rana Naeem Ahmed Fars Entertainment
Directed by Ehsaan Ali Zaidi
The cast includes Haris Khan, Seema Pasha, Fariha Qazi, Mehmood Akhter, Mahrosh Maryam, and Imran Aslam.
Wujud-e-Zan is a story of love, betrayal, and social taboos. It revolves around two sisters, both of whom have great affection for each other and how their marriage turns the tables for both of them. They are forced to deal with the politics and complexities of marriage and their lives are altered forever.
Will they be successful in battling the complexities of domestic politics?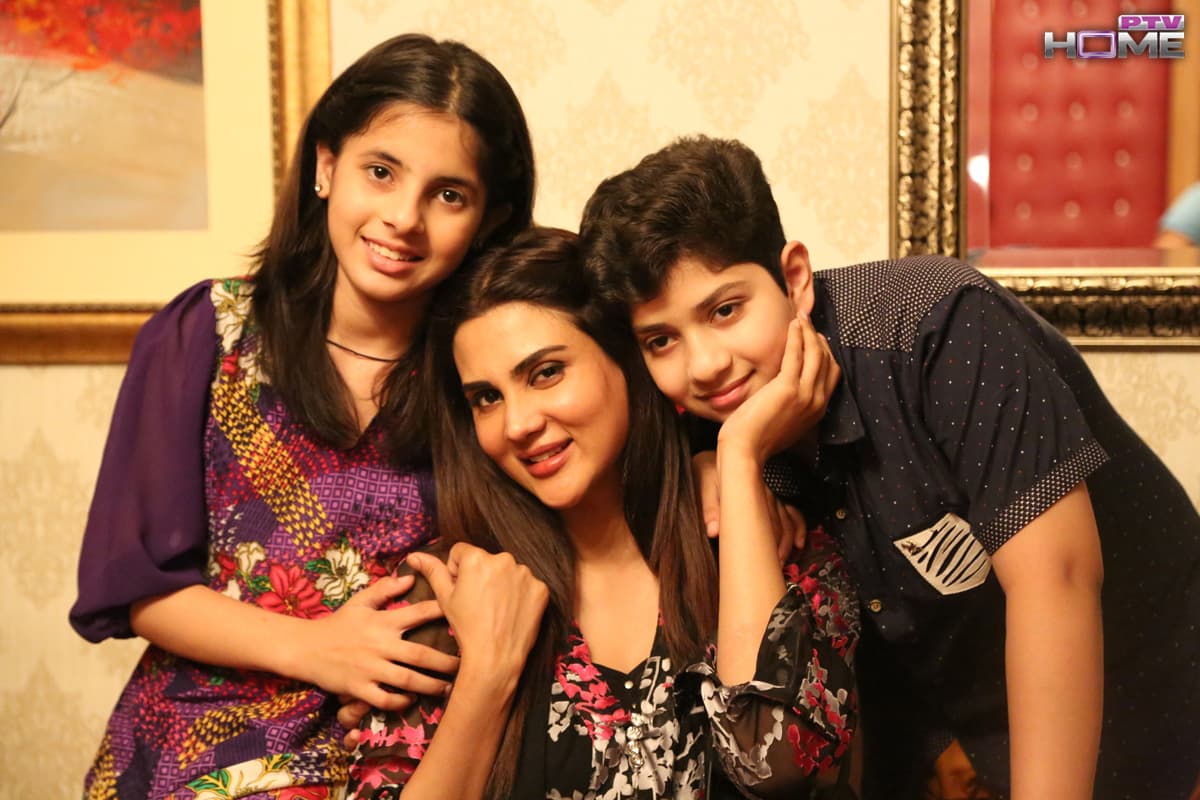 Zara Si Ghulat Fahmi started from October 6th
Written by A. Rehman
Produced by Mr. Salim Sheikh, J.S. Production Lahore
Directed by Syed Hussnain Abbas
The cast includes Salim Sheikh, Fiza Ali, Naheed Shabbir, Farhan Ali Agha, and Ghulam Mohiuddin
This drama is a tragedy based on the complexities of marriage. The story revolves around a young and beautiful couple on the verge of divorce due to minor differences. It focuses on the impact of marital disputes on children and how the couple in question will deal with these differences.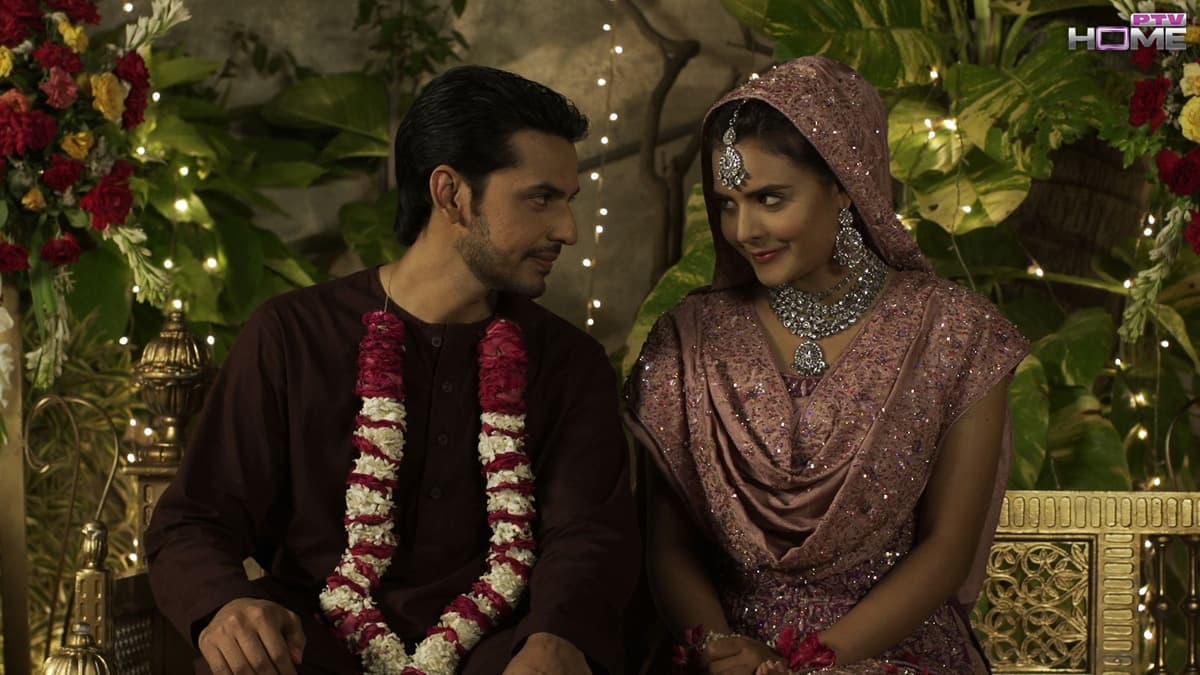 Kaanch Kay Rishtay started from October 5th
Written by Saira Arif
Produced by Abdullah Kadwani (M/s. Seventh Sky, Karachi)
Directed by Amjad Hussain Khan
The cast includes Beenish Chohan, Naheed Shabbir, Bilal Qureshi, Faiz Khan, Farah Nadeem, Hannan Nizami, Afshan Qureshi, and Shazia Akhtar.
Kanch Kay Rishtay is a story of greed, envy, and passion revolving around the lives of two scheming brothers who manipulate their wives and their families to further their own evil designs. The story is a gentle reminder of the frailty of relationships and how materialism has the power to destroy the most precious familial bonds.
Can sincerity prevail or will the darkness of greed triumph?