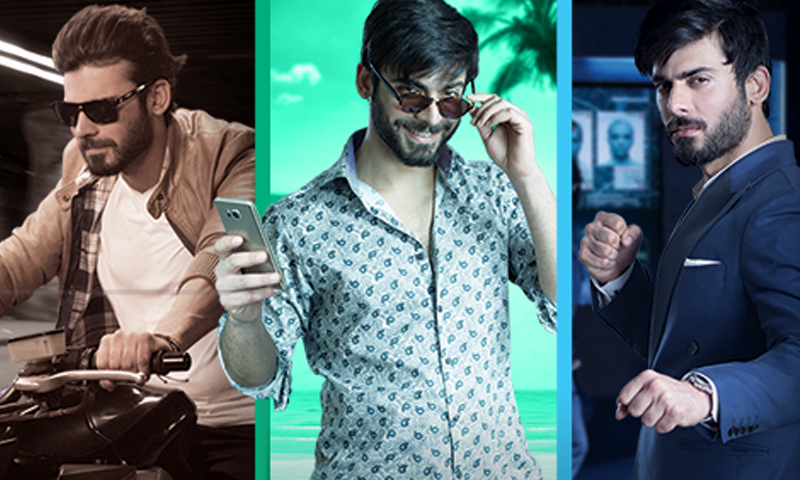 From action to dance, the TVC shows the many sides of Fawad Khan

The renowned telecommunication brand Warid just launched its 'Manana offer' giving customers everything they need in one package and the TVC features none other than, Fawad Khan.
The TVC is very well conceptualized and directed, but It is the charisma of Fawad Khan that has taken the level of this TVC up a few notches up.
Warid is famous for making upbeat, lively, and youthful advertisements and this new TVC also reflects the same themes. The concept of the TVC is to show that just like actors adopt many roles and characters and jump from one set to another; similarly, mobile network customers also switch from one package to another to meet their needs.
To portray this concept, the TVC shows Fawad Khan performing an action scene, to a very simple and quick dance move, to a guy chilling out at the beach, and from the beach he moves on to a character of a DJ. Khan is shown in many roles and while he transcends from one role to another, he reads the copy and highlights what this new service is all about.
In all of his looks, Fawad Khan maintains class and style, but it is the action scene that we love the most since it's the first time ever that the audience gets to see him in that role. The attire for every role has been done by Republic by Omar Farooq and styling by Mavi Kayani.
Overall, this is a good TVC and the presence of Fawad Khan makes it even better.