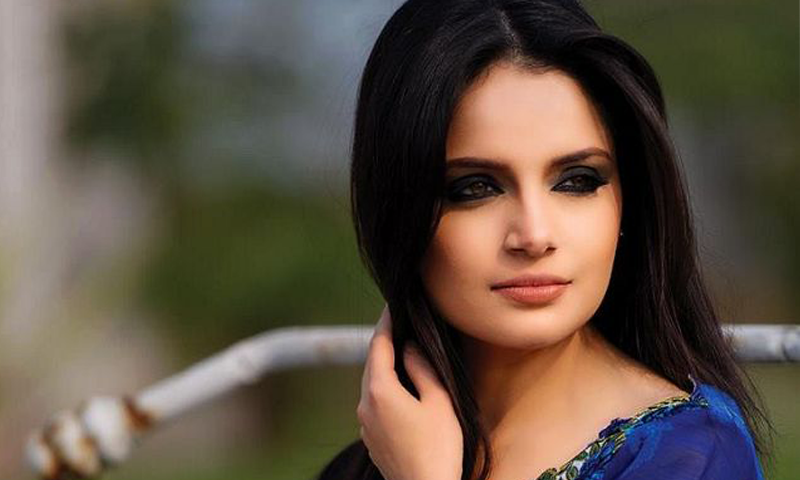 This is going to be her second venture in Britain after the movie 'Writhe'

The stunning Janaan actress, Armeena Rana Khan is all set for yet another exciting project and this time it is with Christophher Faith of Sophie's Fortune fame.
The actress recently made this announcement on her official Facebook page.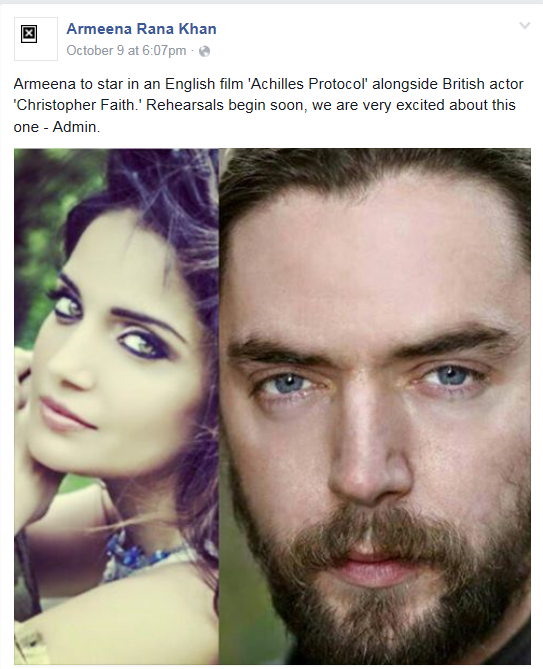 Speaking to HIP about her international projects, the actress said that;
"Man made borders should not hinder human creativity. My fans are worried that yet another actor will abandon them. But I hope that I can take my fans with me and let the world know that Pakistan and its people have much to offer than they think. In short, do not worry, I am right here."
It's going to be Rana's second venture in Britain as she has already worked in the movie Writhe there in 2013. The movie was directed by Sharaz Ali and the film was screened at the 2013 Cannes Film festival. In fact she was the first Pakistani actress to walk at Cannes.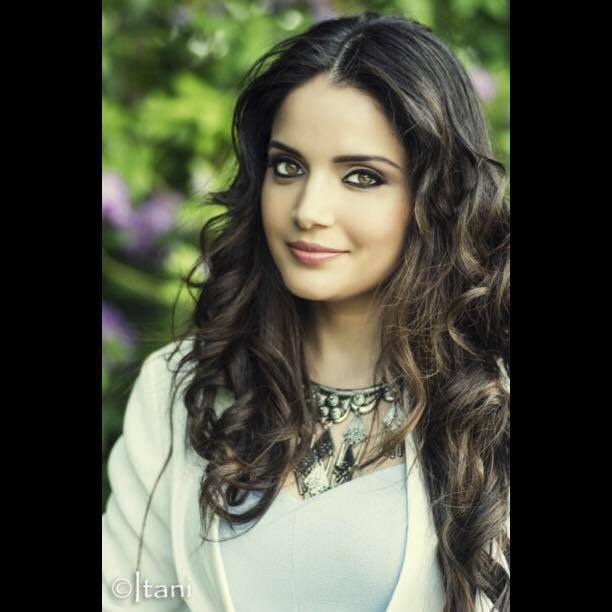 The actress is working on some big local film projects also including Yalghaar and Janaan. She has also been chosen as Nishat Fabrics brand ambassador for this year.
Also read: First leg of Reham Khan's 'Janaan' is complete
Also read: Yalghaar to release on December 25th, 2015
The notable serials of her television career included Muhabbat Ab Nahi Hogi, Ishq Parast, and Karb. Khan was one of the leads in the Pakistani blockbuster film Bin Roye released earlier and received rave reviews for her role.