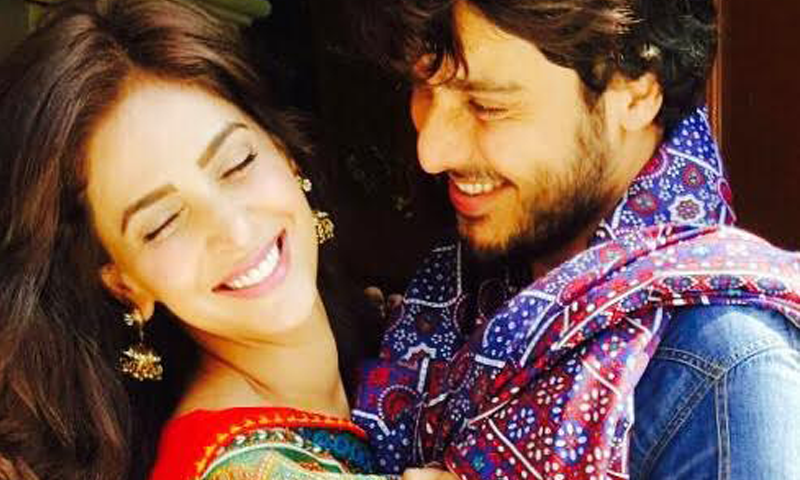 If you have been wondering why Ahsan Khan hasn't been seen in any of the Pakistani films so far or why we haven't heard of signing any local films, well here is your answer.
The handsome hunk has recently been approached by Zee TV Productions for its upcoming movie, Mohabbat Ki Akhri Kahani opposite none other than the gorgeous Saba Qamar.
Based on the Sindhi folk tale of Moomal Rano, it's a romantic love story about honour killing. The film has been directed by veteran director Siraj-ul-Haque and the script has been written by Zafar Miraj.
The film will be screened in different film festivals in India.
Khan, while exclusively talking to HIP said that he has been fed-up of run of the-mill projects and has opted for Mohabbat Ki Akhri Kahani because of its interesting story line.
"It has been ages since lovers have been killed in the name of honour in our region and by making a movie on this subject we are raising our voice against those who are involved in this heinous act", the actor said.
The actor further said that being an actor he has found this project quite satisfactory as it has allowed him to break his stereotype hero image and do something out-of-the-box.
"There are only a handful of actors who bravely take the challenge to do different roles. I am glad to find a role that allows me to come out of my comfort zone," he said.
Check out these exclusive pictures from the shoot.
Ahsan Khan began his career in films in late 90s as a bright young hero, but for quite some time has kept his focus on television. Fortunately this is not the case anymore. The actor has been planning to make a comeback on the silver screen, but waiting for right roles.
"I have recently turned down a couple of movie offers because I don't want to do something which I have already done on television. As an actor my preference are roles that have substance and gives me margin to perform," he stated.
The actor has also completed the shooting of an English movie by Los Angles based filmmaker Saadia. The film also stars Hina Bayat and Arjumad Rahim. It will also be screened in different film festivals across the globe.
Khan will soon be seen in Hum TV's play Preet Na Karyo Koi with Hira Mani.