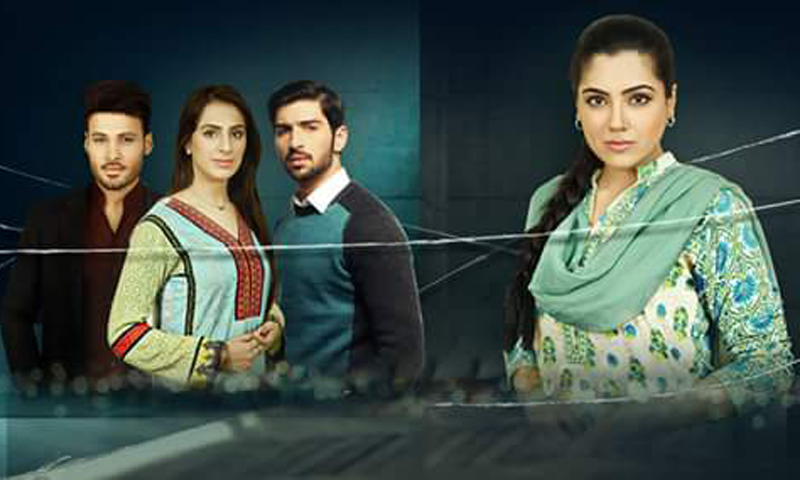 The drama holds zero attention for viewers who believe girls are independent decision makers with a mind of their own
As girls, sometimes we have been told to let go of our dreams and make decisions to keep others happy; the problem with it is that society should not be telling us what dreams to have and what decisions to make. We have the right to be happy and follow our dreams. This is why it really hurts when our dramas have also been giving the same message, instead of breaking the stereotype.
Geo's upcoming play Rishton Ki Dor is another play cashing in on the idea where a daughter sacrifices the love of her life to make her father happy.
It is a story of Haniya who loves her cousin Zain, but her father forces her to marry another rich relative Kabeer. To make the situation worse, Zain ends up marrying Kabeer's sister, Zara.
This complicated tale of relationships is expected to start from October 20th, on Geo TV and the leading cast includes Zinnia Bukhari, Muneeb Butt, Yasir Shah, Maham Amir, Hina Rizvi, Ghazala Butt, Asad Siddiqui, and Tipu Shah.
The play has been directed by Atif Hussain whereas Mussavir Khan has written the script.
The first glimpse of the promos indicated it to be a cliched story with same middle class issues dominating the script. Once again the girl is shown as a miserable being who is good for nothing and heavily relies on her parents for everything. She doesn't mind having her basic rights taken away and is eager to prove herself as a poor sacrificing soul.
The drama hardly holds any attention for viewers who don't support this idea and believe in showing girls as independent decision makers with a will and the power to take charge of her own life