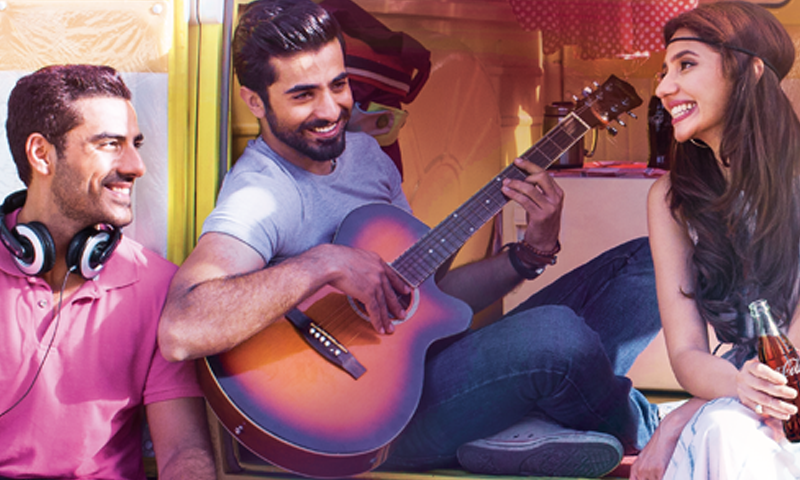 Coke brings its 'Khulein Khushian' campaign in collaboration with upcoming movie 'Ho Mann Jahaan'

Coke is a brand that always comes up with happy, lively, and thoughtful campaigns. Its latest campaign Khulein Khushian, in collaboration with the upcoming movie Ho Mann Jahaan is yet another advertisement that highlights jovial and fun moments of life.
Read: Ho Mann Jahaan to be released on January 1st, 2016
The focal idea of this TVC is based on friendship and how this beautiful relationship enlivens our lives. As one of the major themes of Ho Mann Jahaan is also friendship, the TVC has clippings of different scenes from the movie with the background score Dosti by iconic singers Nazia Hassan and Zoheb Hassan.
With this rhythmic and soothing tune in the background, the TVC takes the audience through college life, fun, adventure, hang out with friends, and shows how Coke complements all these various moments of life. With an ensemble cast including Mahira Khan, Adeel Hussain, and Shehryar Munawar, along with extremely well directed scenes, the TVC makes this campaign captivating. The tag line Ho Mann Jahaan, Khule Khushian Wahaan is also perfect.
Read: Theatrical trailer of Ho Mann Jahaan officially released
Ho Mann Jahaan is a movie, for which movie buffs are anxiously waiting. Its collaboration with Coke has brought more scenes into limelight that were not in the official trailer of the movie. With this amazing cast and inspiring story line, audience simply wants to see more of its glimpses and Coke has surely delighted many through this TVC, while communicating its brand message at the same time.