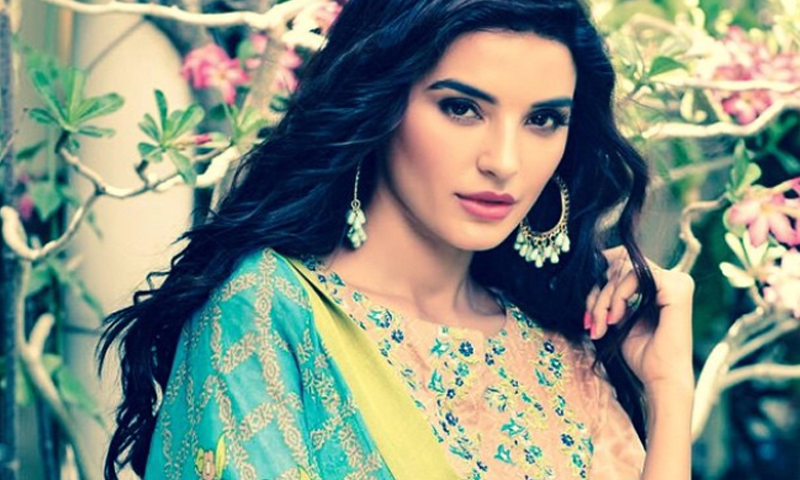 The actress plays Sami Khan's love interest in the upcoming drama serial 'Mushriq'

Relax guys! The two are only shooting in Mauritius for their upcoming serial Mushriq.
The actress plays Sami Khan's love interest in the drama serial and this is the second time these two are being paired opposite each other. They previously worked together in Tarang's telefilm Devar Bhabi ( a remake of the 1989 classic - starring Rani and Waheed Murad) and looked quite cute I must say.
Mushriq is directed by Kamran Qureshi, produced by Farhan Sheikh, and Ali Moen has penned the script.
Read: Sadia Khan feels insecure in B-town, thanks to #banmawra uproar
Sadia Khan had earlier spoken to HIP and stated that she plays a Hindu girl in the serial.
"I play a Hindu girl (Payal) in it. She lives with her mom in Mauritius. Since her Pakistani father has ditched her mom, she doesn't have faith on Pakistani men. The story progress when she comes to Pakistan and falls in love with Sami Khan", the actress revealed some details about her role in 'Mushriq'.
The first spell of the serial was shot in Pakistan and the second one has started recently in Mauritius; so how can we not get the snaps for you guys from the magical location? So here you go, munch on some behind-the-scenes snacks, while a three-course meal is being prepared by team Mushriq.
Sadia Khan, who shot to fame after Khuda aur Mohabbat is known to be quite particular about her television appearances. She disappeared after doing Khuda aur Mohabbat and reappeared three years later with Laa.
Sami Khan, on the other hand, has stayed on the radar on and off. His recent show Ishqa Way on Geo TV is doing quite well and his previous show Bashar Momin also gathered a cult following.
The actress also made her Bollywood debut in Kapil Sharma starrer Dunno Y…Na Jaane Kyun and she will be next seen opposite Imran Abbas in Abdullah.