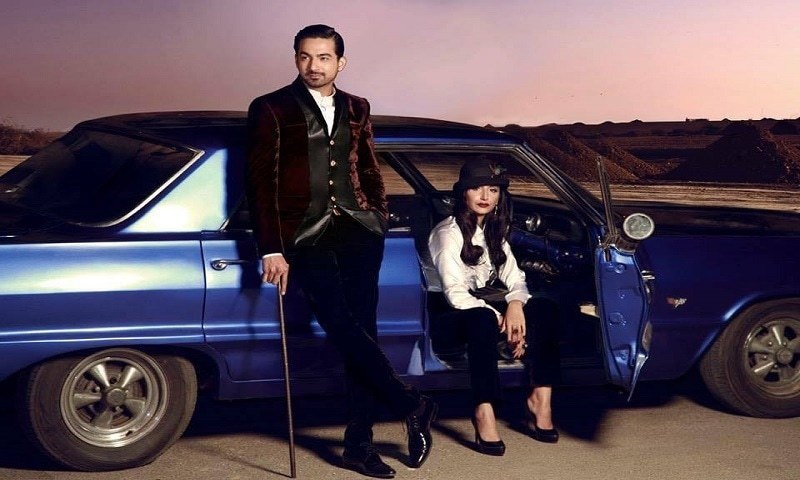 "I try to take her actual name or call her with love all the time," says Ali Safina.

Our 'HIP' and happening industry couple for this week is Hira Tareen and Ali Safina. The extremely versatile and beautiful Hira Tareen is a Model, actress, DJ, & Founder, Creative Director, Designer at ICON Clothing. She is married to the equally talented VJ, Radio presenter, host, and anchor, Ali Safina
Take a look at what this couple had to say:
1. Where and how did you meet?
Hira: At a friend's place.
Ali: Met at a random get together at a mutual friend's place.
2. How long have you been together?
Hira: Four and a half years.
Ali: Four and a half years.
3. What do you call your partner?
Hira: He doesn't like me to publicly disclose what I call him :P
Ali: I try to take her actual name or call her with love all the time.
4. What's the craziest thing you have ever done for him/her?
Hira: Nothing can be crazy enough for what he deserves.
Ali: There was a DJ gig in Islamabad where Hira happened to arrive at the airport at the same time as my playing slot, so I left my equipment with total strangers to go pick her up.
5. Who gets up first in the morning?
Hira: Whoever needs to. Otherwise both of us love to sleep in as long as we can!
Ali: It depends on our work schedule. Whoever needs to wake up first does.
6. What's the best gift you have ever given to him/her?
Hira: I once made a photo album of all our memories, selfies, random pics. Although it wasn't that big of a deal, but Ali really loved it. He likes sentimental things more than material things because they require more of an effort and thought.
Ali: I think she really liked her Midi Keyboard that I got her for her birthday.
7. What is the one thing that annoys you most about him/her?
Hira: It takes forever to wake him up.
Ali: Hira doesn't always agree with my eating habits which she considers unhealthy.
8. Who makes up first when you guys have arguments?
Hira: Whoever knows they are in bigger trouble. :) We stretch it long enough till one realizes that there's no winning with the other.
Ali: Haha......Me!
9. Favorite performance of your partner?
Hira: Jalaibee & Milk Sheikh.
Ali: Her acting in drama serial Manjali and film Seedlings/Lamha
10. Three words to describe your partner?
Hira: Talented, Handsome, Honest
Ali: Intelligent, Hardworking, Beautiful
Here you go guys; this was our latest 'Hip for Each Other.' Do let us know with your feedback if you want to know something more about your favorite celebrity couples!