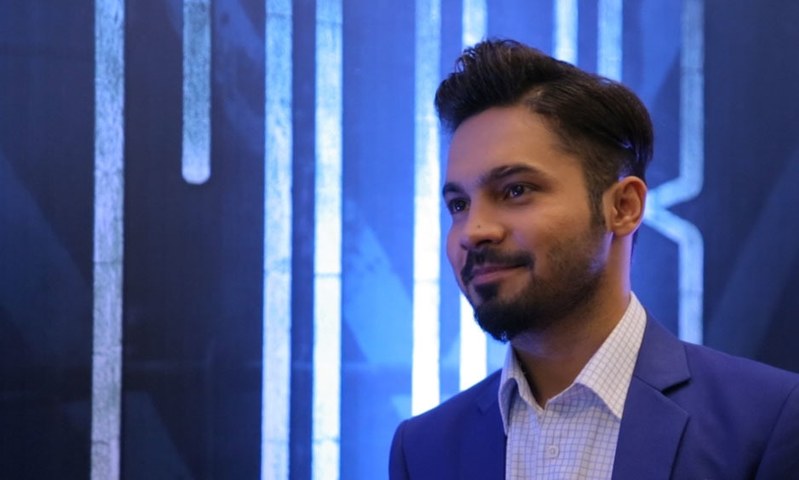 Ayaz Samoo's character transitions from non-serious to a mature guy

Standup comedian and television host Ayaz Samoo, aka Sajid Billa, has decided to take a major leap of faith. He has temporarily said no to comic roles and will be seen playing serious characters on screen.
He will be seen playing a young college going boy in ARY Zindagi's upcoming play Mein Haari. Samoo will play a fun-to-serious role in the play directed by Abdullah Badini.
Mein Haari is produced by Fahad Mustafa and Ali Kazmi of Big Bang Productions and the play will kickoff from November 11.
The play includes veteran actors like Abid Ali, Rubina Ashraf,Arij Fatima, Kamran Jeelani, and Faizan Khawaja. While talking about his role, Samoo said that he plays the youngest son of Rubina Ashraf and Abid Ali in the drama.
"My character has a lot of shades – initially he has shown as an immature college going guy, but the hardship of lives teach him a tough lesson turning him into a serious and mature person," he said.
The actor further said the drama will show the beautiful relationship of a brother and sister. Check out some exclusive pictures the actor shared with us.
The actor impressed the audience during his short but sweet stint in Jami Mehmood's epic movie Moor. After a thrilling film debut he has shifted his attention towards television again.
Samoo's sitcom Batashay has also currently been aired on ARY Digital where he has joined by another fun television celebs cum singer Ali Gul Pir.
Also read: Ali Gul Pir turns to small screen with 'Batashay'
The actor has also represented Pakistan in The Great Indian Laughter Challenge in 2006. He has also given impressive performances on various Indian shows like Funjabi Chakde (Star One), Comedy Champions (Sahara One), Comedy Club (Sony Sab) and Laugh India Laugh (Life Ok).
He also participated in Indian show Comedy Ka King Kaun on Sab TV (India) in 2008 where he competed against 11 of the best Pakistani and Indian stand-ups and Ayaz Samoo won the title of Comedy ka King.