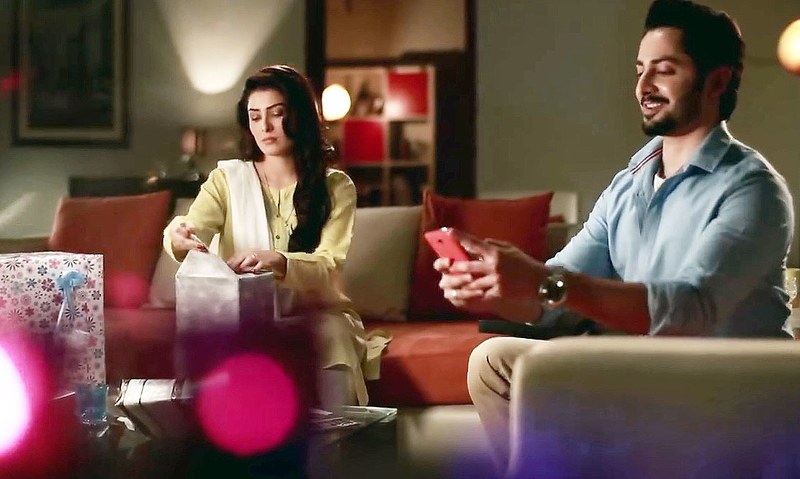 OLX ups their game with celebrity 'testimonials' and it may just work

"OMG! Ayeza [Khan] and Danish [Taimoor] look so cute together! And they use OLX app. We should totally download the app man!"
This is the kind of response the marketing team of OLX is expecting to generate through their recent television commercials (TVCs). They've taken Faysal Qureshi, Danish Taimoor and Ayeza Khan on board and are going all out with celebrity endorsements (or as they like to call it testimonials).
Maybe the brand manager for OLX took a leaf out of Q-mobile's marketing book. The mobile brand did see a rapid growth with the help of this strategy because celebrities are opinion leaders and if they endorse a certain brand, their fans also tend to think positively about that particular brand.
OLX is calling this campaign 'celebrity' testimonials'
Is that even correct? Because testimonials are essentially from real clients and users and these are celebrities we're talking about. OLX is telling the audience that even celebs use their app and are happy with it.
The brand has every right to do that because testimonials are real experiences and hence, are more believable than endorsements. In simple words, endorsing something comes under advertising while testimonial - are essentially under advertising - but tilt more towards public relations (PR) and we all know PR is the latest ( and arguably more effective) form of advertising.
Danish Taimoor-Ayeza Khan Vs Danish Taimoor Vs Faysal Qureshi
Who did the best job? My vote goes to the celebrity couple. Qureshi and Taimoor's individual TVCs are the usual OLX ads where a single person is talking about his or her experience; while Taimoor and Khan's TVC tilts towards the 'slice of life' strategy and hence, makes the ad more relatable for the audience.
Faysal Qureshi comes second with his 'begum-selling-off-things-left-right-and-centre-story'. Qureshi si one of the best actors in the industry so when he acts as a real user, he does it convincingly.
Danish Taimoor and his obsession with cars come third and that is not because he's not an amazing actor. It's just that I personally don't like such non-serious behaviour. Who sells cars after every few months? I'm sure it's not financially feasible.
But OLX and Taimoor believe otherwise.
These aren't the only ads of the OLX' recent campaign. There are two more starring Qureshi and Taimoor where they narrate the steps to selling off household items. Kudos to the marketing team for OLX for staying true to and sticking with their tagline 'Bech Dey!'