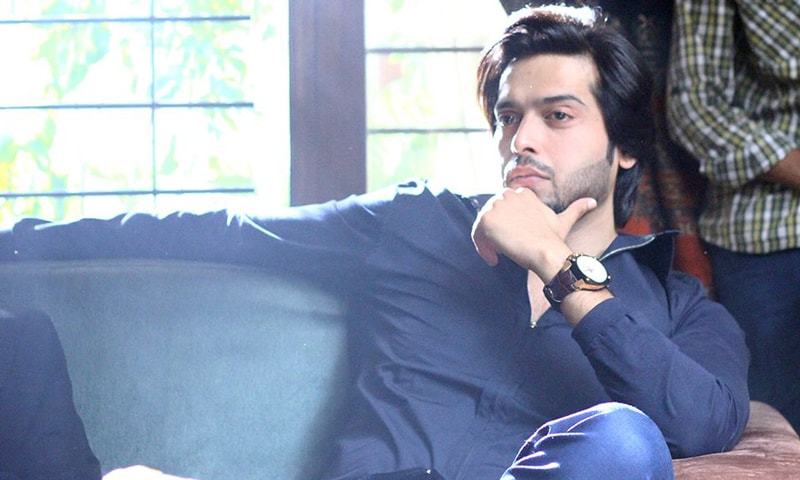 Anjum Shehzad will direct the film and Yasir Hussain will write the script, while we will enjoy the film

Did you enjoy Karachi Se Lahore's witty one-liners?
Get ready for more, because the writer for Karachi se Lahore Yasir Hussain is writing Fahad Mustafa's debut film as a producer. Mustafa and his partner from Big Bang Productions' Ali Kazmi have convinced Anjum Shehzad to wear the director's hat for their production house's debut venture, Band Toh Ab Bajay Ga (BTABG).
Shehzad is experienced in directing fun-filled content. Family Front, a sitcom starring Samina Ahmed, Saba Hameed, Wasim Abbas and Shehzad himself, was quite a hit in the 90s'. His dialogue, "Mein...Bobby tou nahi hoon," became a wildly used expression. (I still use it when I don't feel like excepting blame for something I've done.)
Shehzad is currently working on two films, Band Toh Ab Bajay ga and another one starring the Chup Raho couple Sajal Aly and Feroze Khan, Dawn Images reported. His directorial debut venture Mah-e-Meer - based on poet Meer Taqi Meer's life - is still in post production.
Read: Mah-e-Meer confirmed for a November 6th release date
Fahad Mustafa and Anjum Shehzad have worked on two projects in the past. Bing Bang Productions' Dusri Bivi was directed by Shehzad and Mah-e-Meer, where Mustafa plays the lead opposite Iman Ali, is also directed by him.
The title suggests that BTABG is going to be one entertaining movie. While I'm happy that we'll have some laughter in our lives, this sudden tilt of Pakistani cinema towards 'formula films' is a bit disappointing. Shehzad's first film Mah-e-Meer, which hasn't released yet, Sarmad Khoosat's Manto and Asim Raza's Ho Mann Jahaan are the kind of films that are true to culture and identity of Pakistan.
A strong script, direction, and acting is what made our PTV dramas stand apart from the crowd. This uniqueness helped our drama industry and is the reason why our dramas are doing well globally (with the Urdu-speaking audience). Let's hope we keep on producing our Mantos, Bols and Mah-e-Meers.