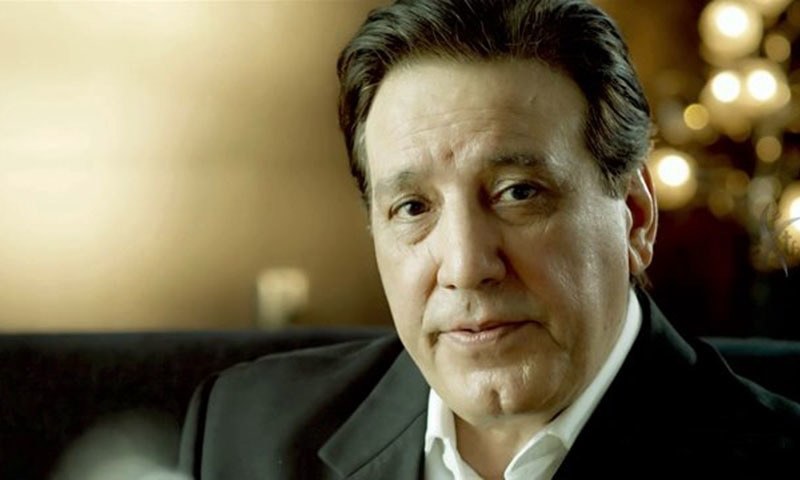 Please spare a moment and think about the following films; Wrong Number, Karachi se Lahore, Main Hoon Shahid Afridi, Bin Roye, Jawani Phir Nahi Ani, Namaloom Afraad. Okay now, was Javed Sheikh present in all these films?
The answer is yes.
He's an integral part of each one of these super hit movies and consequently an important part of our film industry. So he has decided to contribute to the industry as a director once again, reported The Express Tribune.
His directorial venture is titled Wujood and will be shot somewhere exotic like his last two movies Ye Dil Aap ka Hua (released in 2000) and Khule Aasman ke Neeche (released in 2008). While Sheikh is mostly being secretive about it, he revealed that Wujood is a 'violent' love story – focus being on violent.
Shooting for the film will start in March, 2016 and if all goes as planned, the film will release in August or September. Sheikh will also act in the film and produce it as well.
HIP spoke to the veteran actor and asked what does he mean by 'violent love story', he said,
"I'm not saying it has maar dhaar in it, but it's not going to be your usual romantic love story. It's going to be intense and something different."
The script of the film will be finalized within two weeks time and he went on to say that:
"Half of the film will be shot in Pakistan and half of it will be outside Pakistan, "
Javed Sheikh also spoke about his upcoming Bollywood film Tamasha - starring Ranbir Kapoor and Deeepika Padukone - which will release on November, 27. He said that he's really excited about it and has taken a leaf out of Imtiaz Ali's book.
"See all his movies are different from one another Jab we Met, Rockstar, Cocktail, Highway and now Tamasha. They're all essentially romantic, but are treated differently and Wujood will also be something different," the veteran actor said.
Sheikh has acted in over thirty films and directed around 10 films. He's the definition of been-there-done-that phrase. He entered direction back in 1990 with his film Hoshiar and then went on to give the industry hits such as Jeeva, Mushqil and Chief Saab.
It has been eight years since he last directed a film, but then again Pakistan's film industry was almost at a standstill for that period. Sheikh, himself went on a little sabbatical, did quite a few successful Indian projects like Om Shanti Om, Namaste London, and Jannat and then reappeared on Pakistani screen with Geo TV's short series Azir ki Ayegi Baraat.
Since then, Javed Sheikh has been part some of the most popular projects of Pakistan. He played Zaroon's father in Sultana Siddiqui's Zindagi Gulzar Hai, a Sindhi professor in Nanhi, the zaalim samaj in Mata-e-Jaan, Sila's film star daddy in Baraat series and of course his performance in all his recent film has struck a chord with the audience.