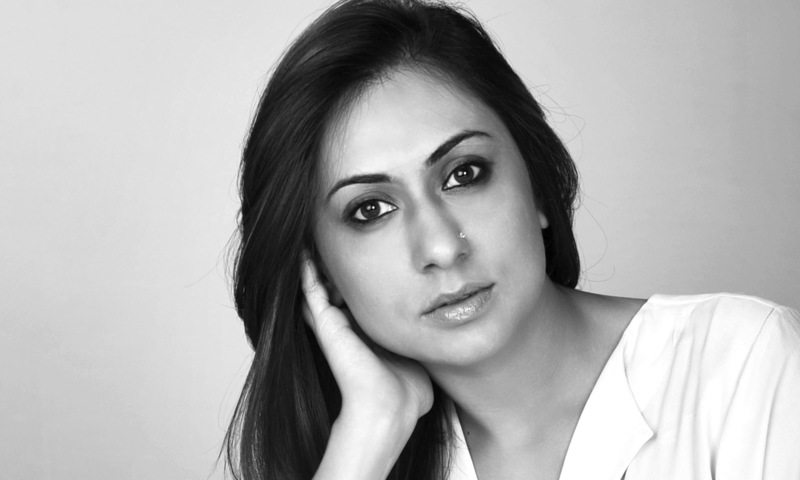 Wardha Saleem is the CEO of the Pakistan Fashion Council and shot to fame during Pakistan Fashion Week 2012 when her colour-blocked clothes and unique footwear featuring ghungroos and suede were a big hit with the fashion critics.
Wardha Saleem is known for her love for prints and after her debut show in 2013, she earned herself a nomination in the Lux Style Award's (LSA's) 'Acievement in Fashion' category. The designer's minimal and chic clothes are a pleasant change in this embellishment-crazy local fashion scene.
The designer was born to a Sindhi family in Hyderabad and studied Textile Design from the Indus Valley School of Art and Architecture and eventually became the faculty member of the Textile Design department.
The designer also launched her lawn collection in collaboration with Shariq Textile, but the highlight of her career is her flagship studio which opened its door to consumers a few weeks back.
Read: Designer Wardha Saleem launches studio in Karachi
Tell us something about your design philosophy.
The Wardha Saleem label signifies giving traditions a modern interpretation. Known for fusing indigenous embroidery, vibrant colours and traditional printing techniques with a modern silhouette; creating ensembles that are relevant for the vivacious women of today. It's the fusion of old with contemporary, color play that sets our label apart from the rest.
What do you enjoy doing the most; Bridals or lawn prints?
Both, as one is more customized in nature and the other is mass-produced for a larger segment.
How important is a studio for a designer?
A designer needs to have a base to operate from; especially for bridals and formals, people prefer to interact and discuss their clothes in detail with the designer. And when you are a design house, you want people to actually experience the brand in its true setting.
Do you think the interior of the studio and its location matters? How have you managed to make the perfect studio for your brand?
Yes, we did not want to have our flagship store in a Mall or a commercial area and were looking for a place which was exclusive, yet very central and accessible. The design of the studio must compliment the brand ethos and core values and that's what we have tried to achieve through our approach. We wanted our studio to reflect our aesthetics and signature style.
The location was also decided based on the same vision in mind and fortunately, we found exactly what we had in mind. We have a huge space in central city and that too in a Park. It can't get more perfect than this.
Tell us a bit about your studio.
The Wardha Saleem Design Studio is our very first flag-ship store; offering a complete range of prêt, luxury pret, formal, and bridal ensembles.
The space is set out according to the clothing range the brand offers. The space is divided into two exclusive sections showcasing prêt/luxury pret and formal/bridal range.
What can one expect when they enter the Wardha Saleem Studio?
The customer experiences the brand the moment they walk in. The Wardha Saleem Design Studio is a true reflection of the brand. The store is vibrant, eclectic, and chic, just like my brand. From hand carved jafris to handmade flying birds, block printed panels to antique cabinets; these small elements in the décor are a strong reflection of the brand's aesthetics.
The store has something for everyone. Our Prêt range consists of quirky modern printed tunics starting from Rs3,500. Our Luxury pret line starts form Rs10,000 and our formal range starts from Rs50,000. The store offers everything, tunics, capes, jackets, pants, and jumpsuits for formal and casual occasions.
Our exclusive Bridal studio within the store offers customized solutions for bridal and formal wear for every budget.
Which designer's work do you admire the most?
Bunto Kazmi and Rizwan Beyg.
Who is your style muse?
Amna Ilyas and Mantaha Maqsood.
How would you define your personal style?
My personal style is minimal, chic and not too blingy. If my ensemble has a lot of colour, I try subduing it with a solid black or white. I enjoy pairing simple outfits with statement shoes, jewelry or bags.
Please complete the phrase. It would be a dream come true, if you worked with….
Barbara Palvin and Sonam Kapoor.
And lastly, where do you see your brand in next five years?
Our vision is to make it a global brand, but we have just started and there are lots of milestones to achieve. In five years, the goal is to grow out to at least two more major cities of Pakistan and establish an e-commerce store that can reach international audience.