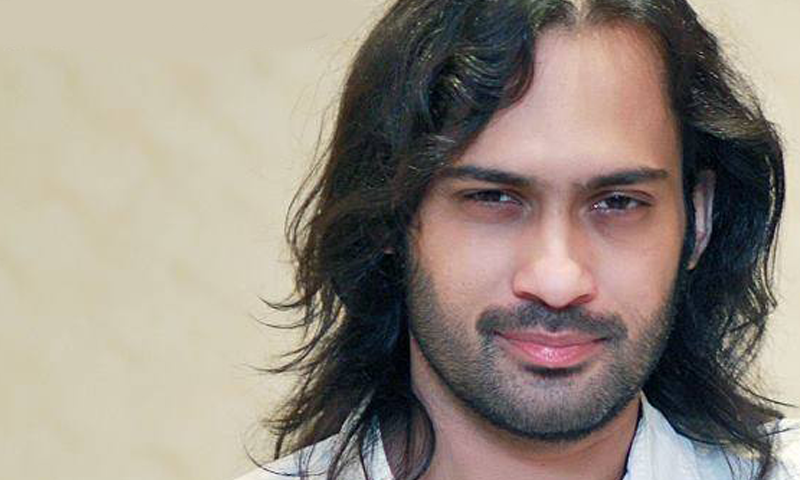 Zaka will also be hosting a reality show on the channel.

Known for his daring nature, television host Waqar Zaka has taken up a new challenge in life and has joined Play Entertainment as Executive Director.
Zaka shared the news on his official Facebook account.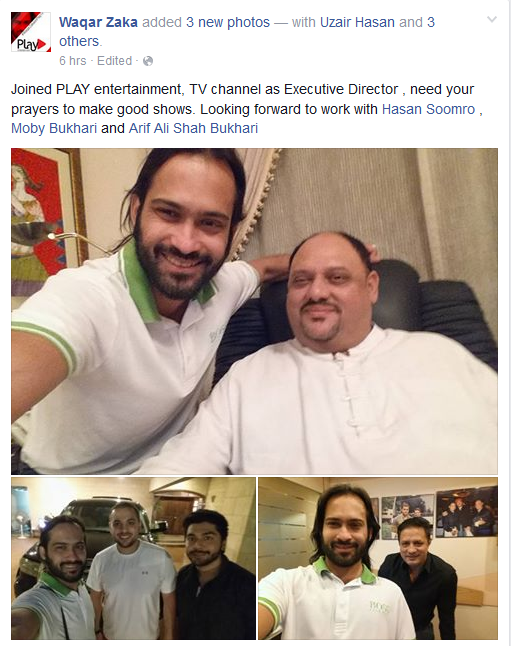 Zaka started his career as a video jockey on ARY Musik, but he became a household name after his show Living on The Edge, in which he compiled a set of dares which he performed himself first to ensure that there weren't any security risks and then the participants were asked to do those dares. Some laughed at the show and others found it adventurous and 'daring,' but it did help boost Waqar Zaka's career.
He also hosted a reality television show Desi Kuriyan at ARY Digital, but then went off the radar for quite some time.
He has now come made a grand entrance as the Executive director of Play Entertainment - which was earlier a youth-based music channel (Play TV), but has recently re-positioned itself as an entertainment channel which airs a mix of local and foreign content.
We don't know whether he will help uplift the brand image of the channel, but he is surely giving his heart and soul to the cause. In a recently uploaded video he asked fans to send their queries directly to him if the channel wasn't available in their locality.
He has also uploaded a brief teaser of his upcoming reality show on Play Entertainment where (I'm assuming) he's seen taking a girl to a 'shah sahib' (exorcist) to free her soul from an 'evil spirit'.
Zaka has hosted a number of reality shows targeted towards the youth - XPOSED, King of Street Magic, Desi Kudiyan and The Cricket Challenge.