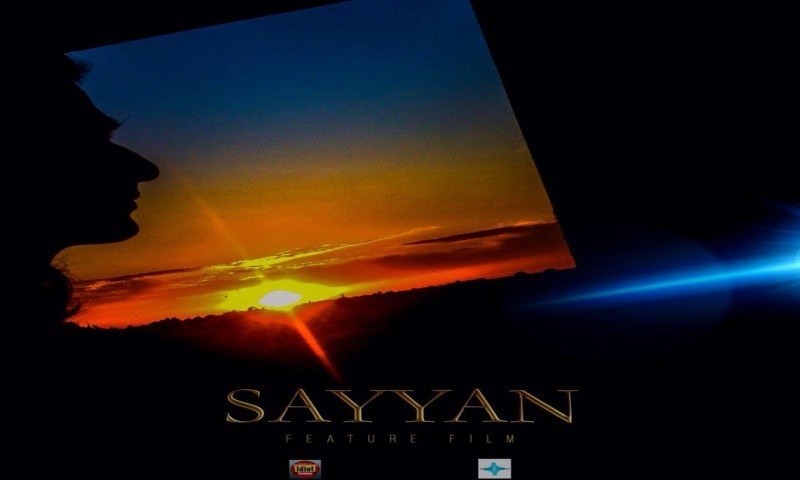 Dubai based actress Aleeze Naseer's debut film Yalghaar hasn't hit the theaters yet, but she has already signed another film.
Her second film is titled Sayyan (meaning 'beloved' in Punjabi) and she is the lead actress in the movie. It is based on a true story of a Pakistani singer Faysal Abbas, who, coincidentally is also directing the movie.
The film also stars USA based fitness model and celebrity trainer Erin J. Morgart, who is also the executive producer of the film.
Film director and lead actor Abbas told HIP that the film is based on his own story and features his struggles from an ordinary middle class boy to a successful musician.
"For more than a decade I have been associated with the music industry and it's not easily to survive in tough circumstance. My film will tell the world what it takes to be at the top of your game," he said.
The director spoke about Naseer's role and said that her character is named Rani. She heads a production house and is a vivacious, modern girl
Naseer is among a rare breed of young performers who was openly welcomed by the film industry. She has done an acting course from New York.
Abbas's music career kicked off in 1996 as an OST singer and his famous drama scores included PTV popular series Pass-e-Aaina starring Rubina Ashraf. In 2004 he released his first album Sayyan. Even though the music album received much appreciation, it didn't stop the singer from going in to hibernation. He made a comeback with his second album Udasiyaan released in 2009, and again left the industry.
Abbas has now decided to make a comeback through this film and is planning to release his film in Pakistan and Hollywood simultaneously.
Right now the film is in pre-production phase and as soon as it's done the film shoot will begin. The director has plans to release it in the middle of next year.
The film will be primarily shot in Pakistan, however a short spell will also be shot in the United States of America.