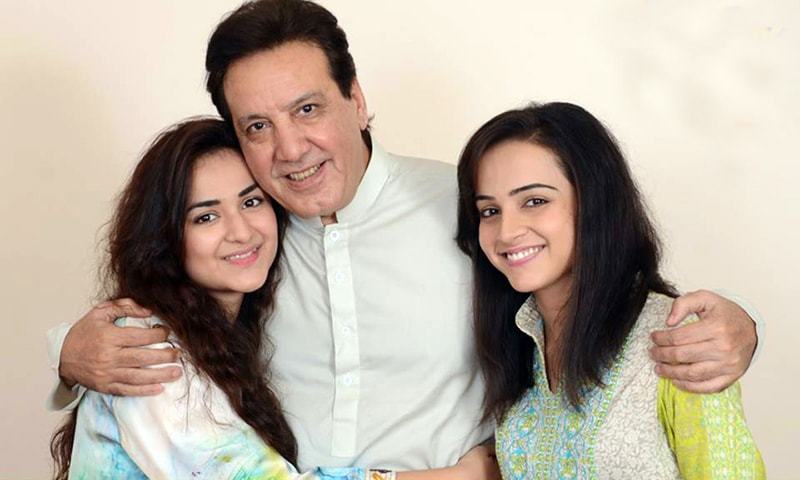 'If you've always given the audience biryani then how will they develop a taste for Sushi?" Sanam Mehdi on local dramas

"Jinn logon ki zindagi haraam ho jaye na…unn pe khudkushi halal hojati hai."
This dialogue from ARY Digital's upcoming play Guzaarish stole my heart.
It looks like we'll be shedding a bucket load of tears this winter. First, Hum Tv's Preet Na Kariyo Koi and Gule-Rana and now ARY Digital's Guzarish; our drama industry has decided to sway from roti dhoti bahus to strong females who don't shed a single tear (instead make the audience do all the crying).
Read: 'Preet Na Kariyo Koi' replaces 'Diyar-e-Dil'
Coming back to Guzaarish, it is a tragic love story of Zain and Zara who are made for each other, but fate has something else in store for them.
This information didn't just reveal itself out of the blue, rather the writer of the show told us all that we need to know about Guzaarish.
Sanam Mehdi Jarchevi, the Head of Content at Six Sigma Productions, said,
"Guzaarish is a story about sacrifice and relationships. It is a tragic love story of Zain and Zara (Yumna Zaidi) and although it's tragic, there won't be any rona dhona. Zara is a strong girl who'll fight whatever life throws at her. You can say that this drama shows women empowerment."
But then what about ratings and the audience that supposedly thrives on bechari bahu's plight?
"I don't believe in this theory. Audience will watch what you make them watch. If you've always given them biryani then how will they develop a taste for Sushi?" argued the writer.
I agree with Mehdi there. We've always been given this cock and bull theory that bechari bahus are a big hit amongst the audience. In my opinion, everybody is fed up of such heroines and drama serials and the recent trend supports this. Hum TV and ARY Digital's upcoming quarter boasts of serials that are different from your usual run-of-the-mill shows.
Read: Samina Peerzada's 'Bay Qasoor' to start on ARY Digital soon
Mehi further added,
"The basic skeleton of the story will remain the same. We can't really change that. There will be a girl, a boy, and a love story, but we can always show them differently. Take Pyaray Afzal for example, it is basically a story of a man and it did so well despite the fact that our dramas are traditionally female-centric. Also, Shikwa [a play on ARY Digital] was quite different and it did very well with the audience."
Guzaarish is directed by Owais Khan and is a Six Sigma production. The cast includes Saba Hamid, Javed Sheikh, Yumna Zaidi, Ahmad Ali, Aly Khan, and Affaan Waheed, Sara Ashraf, Arjumand Rahim, Affaan Waheed, Maha Warsi, Semi Pasha, Saba Faisal, Jahanzaib, Farah Nadeem among others.
Tune in to ARY Digital on November 17th at 8:00 pm to watch a play that might take you back to the Pyaray Afzal days.