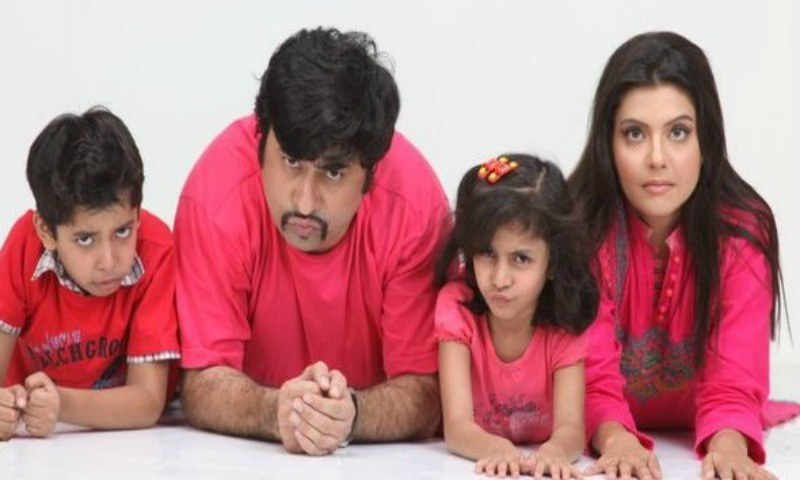 Yasir Nawaz goes to sleep at 5:00am and Nida Yasir wakes up at 6:30AM

Yasir Nawaz and Nida Yasir are definitely one of the 'power couples' of Pakistani Film and Television industry. Nida Yasir is a household name thanks to her morning show on ARY Good Morning Pakistan and Yasir Nawaz is not only an actor and a director, but has also entered film production with HYN FIlms. His first film Wrong Number was a blockbuster and is still going strong in Pakistan; not only that, it did great business in the Middle East and is releasing in the US in December.
Read on to see why they are 'Hip' for each other.
Q: Where and how did you meet?
Nida - We met during recording of several serials, but we got to know each other in the telefilm Mohabbat.
Q: How long have you been together?
Nida - We have been happily married since 13 years MashAllah; 1 year 6 months engaged.so total 14 and half years.
Yasir -We have been happily married since 13 years MashAllah.
Q: What do you call your partner?
Nida- I call Yasir mote most of the time
Yasir- I use to call her "nido" and now moti
Q: Who gets up first in the morning?
Nida- I get up early in the morning at 6:30AM
Yasir- I sleep at 5:00AM
Q: What's the best gift you have ever given to him/her?
Nida- Whenever I gave him perfume Channel Sport, he just loves it
Yasir- Nida loves everything which I gift her because I mostly forget to give her gifts. Thats why every gift is special for her
Q: What is the one thing that annoys you most about him/her?
Nida - Whenever Yasir is busy with his ipad and airphones and don't listen to me
Yasir - Whenever Nida wears something which I don't like. I just want her to wear shalwar kamiz duppatta
Q: Who wins when you guys have arguments?
Nida - Mostly I won because I have convincing power. Know how to talk.
Yasir - The one who is right, wins.
Q: Favorite performance of your partner?
Nida - I love Yasir as a director but love his acting too. Want him to reduce weight and start acting
Yasir- I like Nida's performance as a housewife and cook..hahaha. I love her when she is quite and sleeping.
Q: Three words to describe your partner?
Nida - Emotional, Talented, Loving
Yasir - Sincere, Cute, Multitasking
This was our latest 'Hip for Each Other.' Do let us know with your feedback if you want to know something more about your favorite celebrity couples!