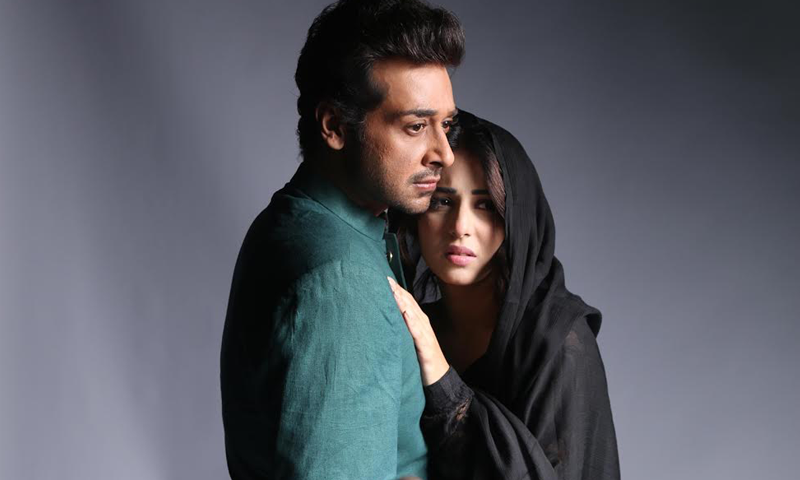 The mesmerizing couple was last seen in Geo's blockbuster serial 'Bashar Momin'

The Bashar Momin jodi, Faysal Qureshi and Ushna Shah, are again all set to grace television together for A-Plus.
The couple will now be seen in Furqan Khan's Bheegi Palkein. In their last play, Bashar Momin they made viewers fell in love with them with their stellar acts. Affan Waheed also makes a cameo appearance in the serial.
The play is directed by Furqan Khan who is also known for churning out such hits as Adhoori Aurat Tumsey Mill Kar, and Mumkin. The writers are Nuzhat Saman and Mansoor Ahmed Khan.
The musical score has been produced and sung by Ahsan Pervaiz Mehdi, who has been recently featured in Coke Studio 8 with his lead vocalist Junaid.
Bheeghi Palkein will air on A-Plus very soon.