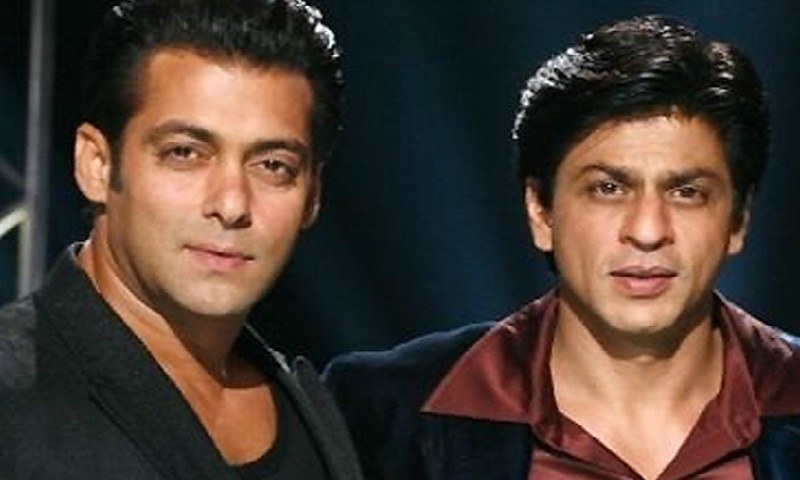 "Art and entertainment has no boundaries," says Salman Khan

After Sidharth Malhotra, Fawad Khan's co-star in *Kapoor and Sons *, Salman Khan and Shahrukh Khan have also given a statement in favor of Pakistani stars working in Bollywood.
Hindustantimes.com reported that Bollywood superstar Salman Khan has said that art and entertainment have no boundaries, and that it shouldn't be mixed with politics.
"Now that everything is digital, Indians love to watch each and every entertainment show, including popular Pakistani shows. So, art and entertainment have no boundaries. Entertainment is evaluated by what common people want to watch," he said.
Voicing the opinion of the people of India, Salman Khan said that nobody should stop Pakistani stars from performing in India.
"Politics and art should not be mixed. This is not what the common man wants," Salman Khan said. "If someone [director/producer] wants a Pakistani actor who can portray a role better, then nobody can put a constraint. Bollywood has a huge number of fans in Pakistan and earns a good share of income from the neighboring country."
Read: Sidharth Malhotra stands by Fawad Khan in Shiv Sena controversy
Meanwhile, Shahrukh Khan also expressed similar views during his interview to NDTV,
"It is so silly. What do creative people have to do with this? The politics of two countries can be handled by the politicians. How does this inter-culture exchange of artists between two countries [which was one country some years ago] change anything."
Shahrukh Khan also said that he wasn't really scared of the rightist party because he had a 'weapon' - the love of his fans - that will back him if he had to take a stand against the political party.
"I have a weapon. I'm extremely loved by people, and if there is a stand against me, I know that enough people will love me back to stand by me."
A couple of weeks ago, three prominent Pakistani singers including Ghulam Ali, Meekal Hasan Band, and Javed Bashir, faced severe opposition by Indian rightist party Shiv Sena for performing in Maharashtra.
Read: Mahira Khan and Fawad Khan are Shiv Sena's latest targets
Earlier, the political party had threatened both Fawad Khan and Mahira Khan. The party warned that they wouldn't allow Pakistani artists to work in India or participate in promotional activities of their films.
"We have taken a stand not to allow any Pakistani actor, cricketer or performer to step on Maharashtra soil," says Akshay Bardapurkar, general Secretary of the Shiv Sena Chitrapat Sena - the Entertainment wing of the party.