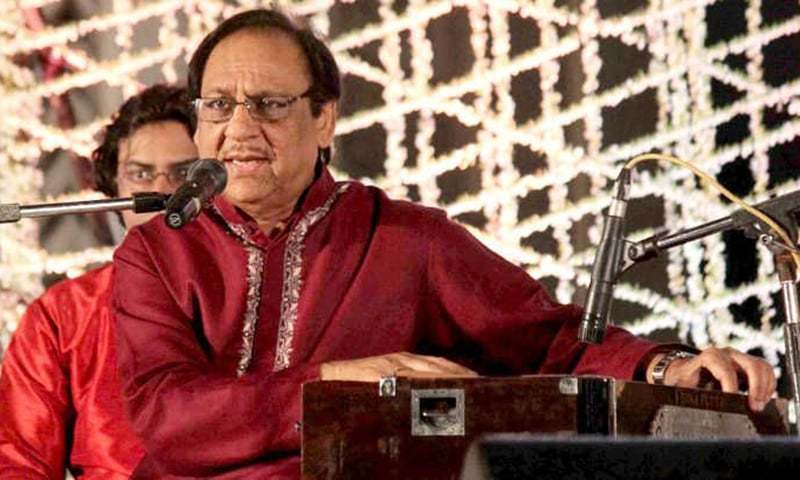 The ghazal maestro cancels his concerts in Delhi and says, "I will not come back until things settle down."

The veteran ghazal singer Ghulam Ali has decided to cancel all his concerts in India as he is quite disappointed by the political environment of the country, NDTV reported. He maintains that politics should be kept away from music.
Read: Ghulam Ali no longer performing in Mumbai after Shiv Sena opposition
Last month, Ali's concert in Mumbai and Pune was cancelled due to threats given by Shiv Sena, but his concert in Dehli was to be held on November 8. The singer had conveyed his reservation regarding the Delhi concerts after Shiv Sena threatened Mahira Khan and Fawad Khan and attacked PCB Chairman Sheheryar Khan, but the official announcement came today. The report now is that Ghulam Ali has decided to not go ahead with the concert.
Read: Mahira Khan and Fawad Khan are Shiv Sena's latest targets
"I have cancelled all my future concerts in India, will never come back to India. I will not perform until things settle down. I'm >hurt by recent incidents in India. As of now I have decided not to come to India. Indian fans have been very supportive. I'm a singer, I will talk about music, not politics," the singer told CNN-IBN news channel.
Ali has said that he wants to stay away from the politics of the two countries and the situation is not feasible for him to go and perform in India.
Ghulam Ali's son Aamir Ghulam Ali explained the reason behind the ghazal maestro's hesitation to perform in India,
"The November 8 concert (in Delhi) is not happening now. After what happened in Mumbai, we don't want to take any risk. The atmosphere should be right for music. We don't want to get involved in any kind of politics. So much is happening there, it would not be right for us to come at this time."
Ghulam Ali was also going to perform in another concert in Delhi on December 8 and West Bengal Chief Minister Mamata Banejee had also invited him. However, Ali's concerts in India have been cancelled until further notice.
However, Pakistan's newspaper Daily Times has reported that 'the music maestro will participate in the Ghazal Night (December 3) of the Lucknow Mahostav - a 10-day event - starting from November 25 on the invitation of Chief Minster Akhilesh Yadav.