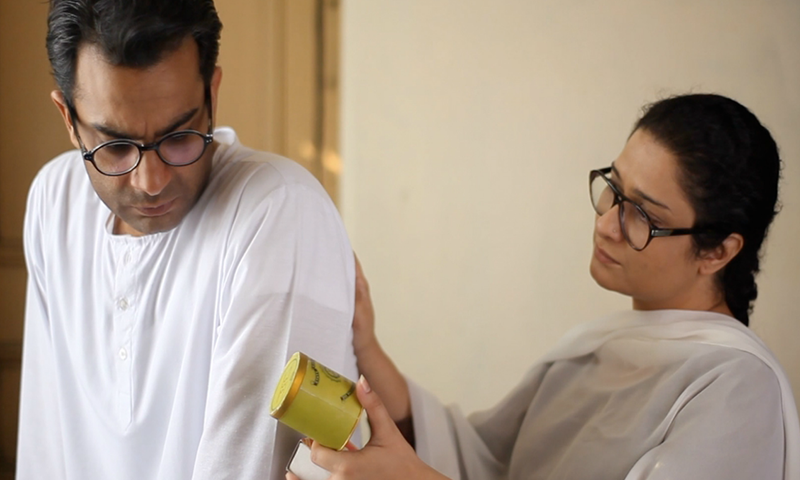 Sarmad Khoosat's attempt to capture the soul of legendary writer Saadat Hasan Manto into his debut film Manto has literally earned him bucks.
Boxofficedetail.com has reported that Manto crossed Rs 5crore benchmark this week which is a phenomenal achievement for an artsy film.
There were reservations regarding Manto doing stable business since it was targeted towards a cult audience. The film however, has managed to maintain a steady stream of business at the box office, although it is being exhibited on a few select screens.
Based on the true life of legendary poet/writer Sadaat Hassan Manto, the film stars the bigwigs of Pakistani media fraternity including Sania Saeed, Mahira Khan, Saba Qamar, Hina Bayat, Nimra Bucha, and the mastermind behind the project himself - Sarmad Khoosat.
Read film review: Sarmad Khoosat raises the bar with the classic hit
The multifaceted Khoosat essayed the title role in the film while the talented Saba Qamar played the role of Noor Jehan. Mahira Khan also did a cameo in the movie.
I once heard Khoosat saying in an interview that he made sure to rope in all the big names to make the protect commercially viable. He maintained that artsy films can be given a commercial outlook.
Industry experts predict that the film will continue to have a steady run for a few more days and might reach Rs 5.25 crore mark before the end of its run. It is currently ranked 17th in the top 20 highest grossing movies of the year list including both local and foreign movies.
Read: 'Manto' continues to rule at the Box Office and is headed to the U.S
Below is film's weekly business till date:
Week one Rs 1.58cr Week two Rs 1.77cr Week three Rs 67lacs Week four + week five Rs 57lacs Week six Rs 20lacs Week seven Rs 11lacs Week eight (so far) Rs12lacs
Manto was recently screened at the Washington DC South Asian Film Festival (DCSAFF).
Read: Manto Review: Sarmad Khoosat raises the bar with the classic hit