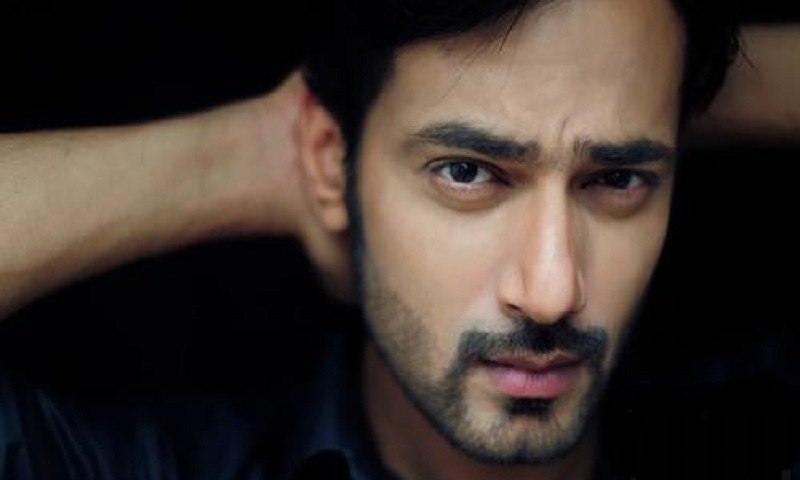 "Khalil-ur-Rehman Qamar's script usually ends in tragedy, but this is not the case with Zara Yaad Kar," says the actor.

Do Pyarey Afzal and Sadqay Tumhare ring a bell? The person responsible for these dramas is the famous writer Khalil-ur-Rehman Qamar and he is back with another drama titled Zara Yaad Kar.
An Amna Nawaz Khan's production and directed by Nawaz Khan, Zara Yaad Kar is currently being shot in Karachi and will air from February or March of 2016 on Hum TV.
Zara Yaad Kar is a beautiful love story in which the value of love is gauged through the characters. It encompasses the power of love and also how the same power can destroy you if it is disrespected.
Zahid Ahmed, who has stolen many hearts recently with his performance in Alivida and Mehram, plays the male lead.
Ahmed paved his way into the industry with his portrayal of Quaid-e-Azam in Anwar Maqsood's hit theater plays Pawnay 14 August and Sawa 14 August. He made his debut on television with the hit frama on HUM TV called Mehram opposite Ayesha Khan. Since then he has done many more TV plays and is currently enthralling the audience (in a bad way) with his performance in Hum TV's Sangat in which he plays a rapist.
Apart from Ahmed, the play includes Sana Javed, Yumna Zaidi, and Saba Faisal. Yumna Zaidi has worked with Zahid Ahmed before too in drama serial Jugnu.
In Alvida and Sangat Zahid Ahmed was seen in negative roles, so now he tells HIP about his role in Zara Yaad Kar,
"My character's name is Haadi and this time my role is not negative at all. Haadi is pure and has a heart full of love and sincerity, but he is touchy about his self respect. He keeps his self respect before everything, even the love of his life. If his love is not being reciprocated then you can imagine what he'll do. This play is a piece of art, yet realistic to the smallest detail."
Zahid Ahmed further added,
"It's a Khalil Ur Rehman script which almost certainly guarantees that the serial is going to be a hit among the audiences. I have sported a new look for the play. The dialogues and the situations created by the writer are drool worthy, as you can imagine. I can assure you that girls will fall in love with Haadi. It's common knowledge that Khalil sahab's scripts ends in tragedy, but this is not the case with Zara yaad Kar. This play is special for me, because after >getting tremendous recognition through negative roles, this is my first equally powerful positive role where I will rule the hearts."
This dimpled hero - Zahid Ahmed ended the discussion by saying,
"My one line for this play is that It will win hearts and you will see a side of Zahid Ahmed that has never been seen before. The story is different from other plays in the sense that no one is evil in the play. The drama will show how certain circumstances can force normal humans to do strange things and how karma gets the last laugh."
His background in theatre has certainly taught him how to give his heart and soul to each and every project and his dialogue delivery is on another level. We expect a powerful performance by him this time too. Looking at the talented star cast and knowing it is a Khalil ur Rehman Qamar script, we can say that Hum TV is cooking up something great!