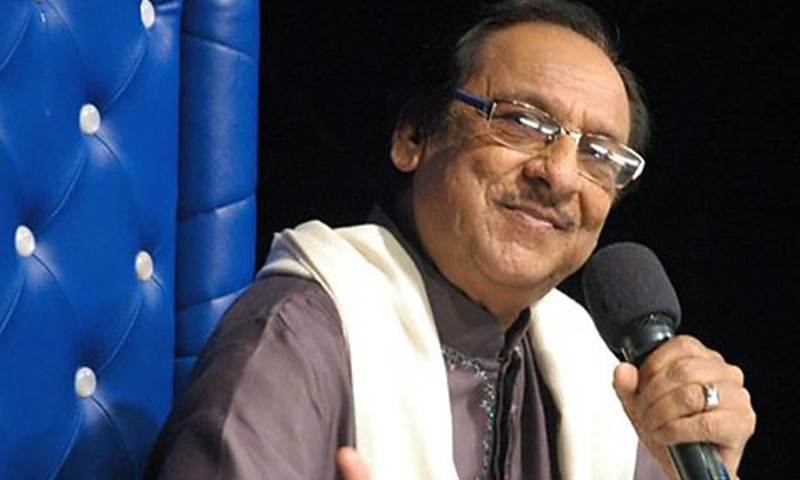 "Ghulam Ali has gracefully agreed to lend his voice for the play," says Mahesh Bhatt

No matter how harsh of an attitude Indian extremist political party Shiv Sena has for Pakistani artists, the doors of Bollywood remain open for our artists. The latest proof is another great venture of ghazal maestro Ghulam Ali and Indian filmmaker Mahesh Bhatt.
A couple of days ago, two concerts of Ghulam Ali were called off in India, but it didn't stop Bhatt to rope him in as a lead singer for his upcoming theater play, Milne Do, a collaborative effort of theater actors from India and Pakistan.
Read: Ghulam Ali no longer performing in Mumbai after Shiv Sena opposition
Milne Do narrates an intense love story between two culturally-crossed individuals during times of hatred. Times of India has reported that Bhatt has considered Ali an apt choice to stitch ties between the neighboring countries.
"He (Ghulam Ali) has been approached and he has gracefully agreed to lend his voice and be a part of the peace endeavor through performing arts. I can't say whether he will come to India or not, but he will certainly sing a song which will be a part of the play," Bhatt, whose 1990 film Awaargi featured a song by Ghulam Ali, told IANS.
Milne Do will be staged on April 24 next year at Shri Ram Centre before it travels to other cities of India and Pakistan. Laal Band from Pakistan has composed the music and will perform live during the play; the story for which has been written by Suhrita, the writer of Hamari Adhuri Kahani.
Read: Ghulam Ali says no to India for time being
Ali's first song for any Bollywood film was Chupke chupke raat din for B.R. Chopra's 1982 film Nikaah. He has also sung a song for Kareena Kapoor's starrer Bewafaa.